'Conversations With Friends' Cast on What Show Says About Love—'It's Messy'
It's been a few days now since the hotly anticipated screen adaption of Sally Rooney's novel Conversations With Friends has hit screens. No, it isn't a follow-up to Normal People, which stormed screens in 2020 with its realistic depiction of young, intense, beautifully confusing love and from the get-go, it isn't supposed to be.
Instead, Conversations With Friends is a slow burn in comparison, taking audiences on a different kind of ride of romance, fueled with awkwardness, where silence says a million words, illicit eye contact can get your heart racing and forbidden kisses and late-night rendezvous leave an indescribable state of ecstasy, lingering on your mind. You know, "the-impulse-to-be-available-to-you-all-of-the-time" kind of feeling (Nick Conway, 2022).
The show also explores one of the many existential questions out there that life throws at us. It's one of the ones nobody really wants to confront or admit they are even thinking about.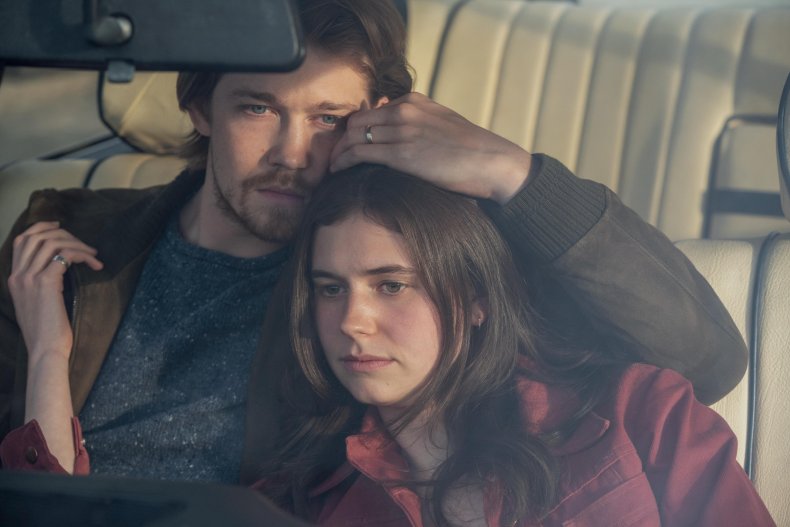 "Is it possible to love more than one person at once?" Conversations With Friends begs.
At the same time? Highly possible. Different people at different times? Most likely. Loving the same person you loved three years ago? That may or may not ever go away. The answer lies, fortunately or unfortunately, with you.
Conversations With Friends follows the story of 21-year-old Trinity College student Frances (played by newcomer Alison Oliver) who finds herself entangled in an affair with the married actor, Nick Conway (Joe Alwyn).
As Taylor Swift sang in the Joe Alwyn co-written song "Illicit Affairs," "Look at this godforsaken mess that you made me," the fallout of Nick and Frances' affair when it is uncovered and abruptly ends in heartbreak (not for lack of trying) had devasting consequences not only on themselves but on Bobbi (Sasha Lane) and Melissa (Jemima Kirke), the ones who also love them.
Melissa and Nick
Nick's wife Melissa was reluctantly accepting of his relationship with Frances after seeing how happy it made him. It is no secret Melissa was left devasted by his infidelity and heartbroken over how somebody else could make him happier than her. The phone call between her and Frances at the end of the series is painfully heartbreaking to watch as both women talk honestly about Nick, the one person they love the most. Despite the infidelity, Melissa stood by her husband.
Watching Conversations With Friends you may be screaming at the TV for Melissa to leave him or you may be part of the camp that recognizes her acceptance is a testament to her love for him.
Affairs, infidelity, break-ups and moving on are never an easy topic of discussion, but at least in this case, they are having conversations about it. Conversations With Friends will have you thinking about what it all means, that is for sure.
Jemima Kirke who plays Melissa in the series said she hoped people will be open to making up their own rules about love after watching Conversations With Friends.
She shared with Newsweek: "I think that love is a lawless land and yet one with a ton of politics which is so ironic and which is what makes love so difficult. It's that there are so many rules to play by, and yet none of them makes sense. None of them add up and none of them make sense when you're dealing with emotional people I mean, that's just everyone.
"I just hope that people look at their relationships and stop diagnosing them and stop prescribing the right thing for other people or even themselves."
She added: "I've heard this before a lot that 'if it's meant to be it's meant to be.'
"I don't know that there is such a thing and how could it be meant to be when there are billions of people out there? Who knew that the one that you matched up with was the one who lives in LA where you live? So I just think that there are no rules, as I say, it's what you make it and you can make up your own rules."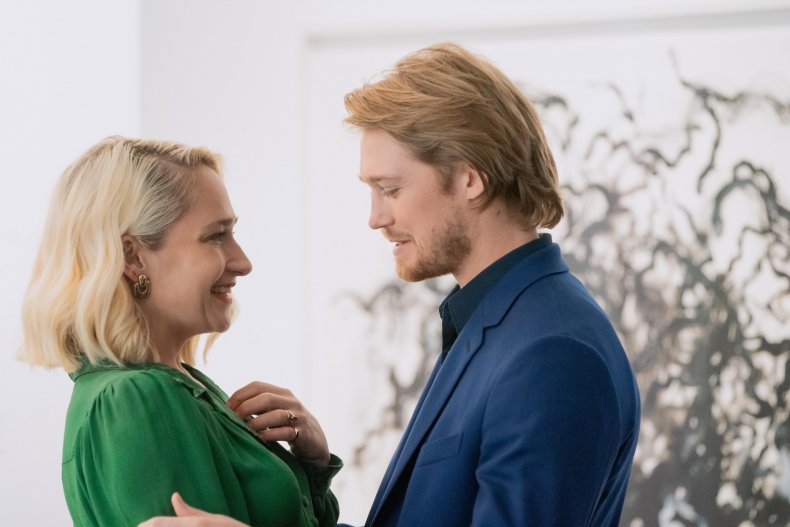 Bobbi and Frances
Nick and Frances break up towards the end of the series after learning Nick and Melissa slept together, and after a period of spiraling and self-destruction, Frances rekindles her romantic connection with her best friend and ex-girlfriend, Bobbi.
She even confesses to Bobbi she loves her and always has. Thankfully, it doesn't appear as if Frances is running to Bobbi for comfort or luring her into a false sense of security and love out of fear of loneliness. It seems pretty real, and it is the most Frances has smiled throughout the series.
They promise to be more open with each other and more importantly, have more conversations about their feelings. The status of their relationship at the end of the series if left unknown, but that is exactly what Conversations With Friends is trying to say, who cares? As long as two people are happy.
Speaking to Newsweek about Bobbi and Frances' romantic relationship by the end of the series, Sasha Lane explained it was all about "transparency."
She shared: "I think towards the end, there's a lot more honesty and like transparency between them, which allows them the space of not having the pressure of putting labels on anything. Bobby's finally spoken her mind about how she feels about Francis as a friend and also as a romantic partner. So, I think that kind of, in a weird way, brings them closer, but also keeps them just as open and that's kind of what Bobby has always wanted."
She continued: "I think life and especially love is messy and it's different for every single person. I think when people start accepting that then like, you know, the quicker they'll start to mind their own business."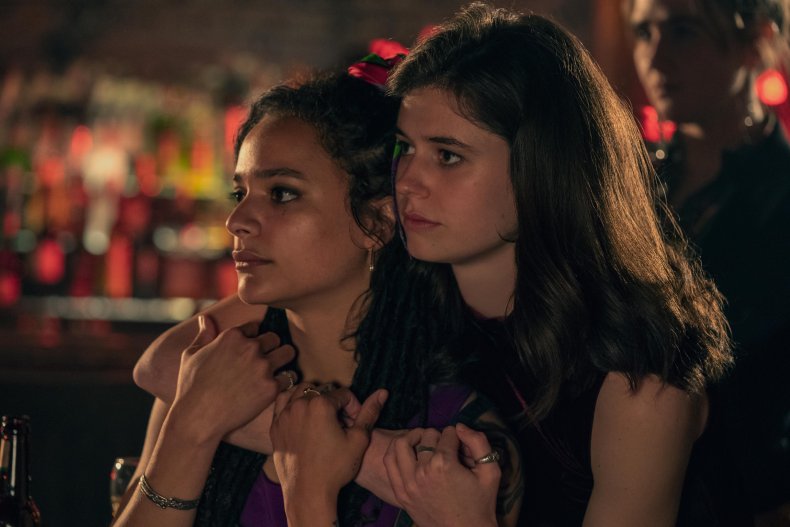 The Ending and Beginning
Just when you think the four friends have gone their separate ways, Nick calls Frances and they discuss where it all went wrong in their relationship. It's probably the longest conversation we have seen them have all season. Holding back tears, Nick tells Frances: "I have this impulse to be available to you. All the time." It's not "I love you." it is much, much more than that.
For a moment, it is unclear how Frances is going to respond. For sure, some viewers will be screaming for her to not go back there, like that toxic ex-boyfriend of your best friend who won't let it go, despite him calling it off with her.
However, on the other hand, Nick actually did something about his feelings and for some viewers, there sure was a breath held and a prayer said as they waited for Frances to say something good!?
"Nick, come get me," Frances said as a slight smile broke out on her face and just like that, the credits rolled.
Can you love two people at once? Maybe in Frances and Nick's case, you can or maybe, she has a choice to make.
Lane said: "I think the beautiful thing about it [Conversations With Friends], and what I've always liked the most is that there's no way that you're going to start [watching] with an opinion and end with the same one and there's no way that you can really judge because unless you have physically put yourself in that situation, and have tried that, even then you still can't judge because you are not the same people as the next person and their relationship."
So, have a conversation, tell someone you love them, you never know what might happen.
Conversations With Friends is streaming on Hulu and the BBC iPlayer now.