'Conversations With Friends' Cast Share Visions of What Could Happen Next
Conversations With Friends is the romantic drama series everybody is talking about starring Joe Alwyn, Jemima Kirke, Sasha Lane, and Alison Oliver.
Together, they have brought to life Sally Rooney's best-selling novel, Conversations With Friends, a story of love, heartbreak, friendship, secrecy, and self-reflection.
Many fans have binge-watched the 12-episode series since it dropped on Sunday, May, 15 and are desperate to know if there will be a Season 2, especially after the show's very open-ending.
Newsweek spoke to Conversations With Friends stars Jemima Kirke who plays Melissa, and Sasha Lane who plays Bobbi, all about the ending, where their characters stand, and where they could go next.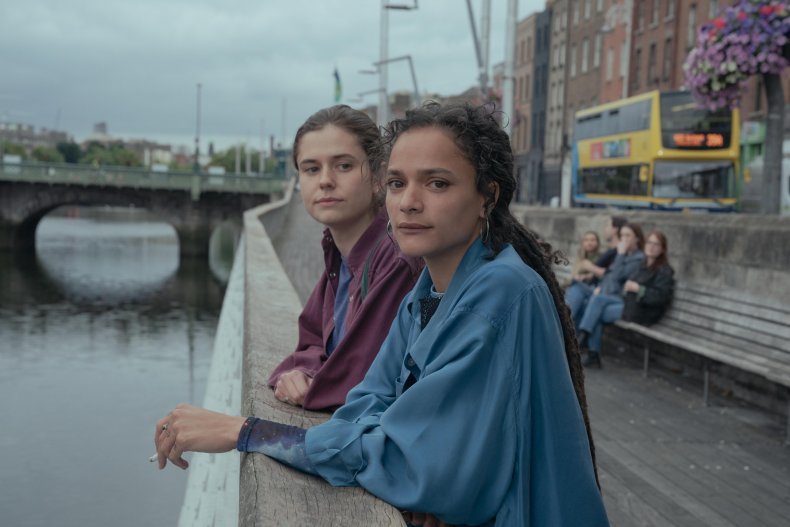 Will There Be Season 2 of Conversations With Friends?
There is some bittersweet news for fans of Conversations With Friends.
Just like the adaption of Sally Rooney's novel Normal People in 2020, there is unlikely to be a second season of Conversations With Friends.
This is because Rooney, who published the novel Conversations With Friends in 2017, only wrote one story surrounding the lives of Nick Conway (played by Joe Alwyn), Frances (Alison Oliver), Bobbi (Sasha Lane), and Melissa (Jemima Kirke).
Just like the novel, Conversations With Friends on Hulu had a very open ending, leaving the viewer to imagine what could happen next.
At the end of the series, Bobbi and Frances have rekindled their romance after Frances and Nick called it quits. Elsewhere, Melissa and Nick appeared to be staying together, despite their infidelities.
However, things are never quite that simple in the world of Frances and Nick.
Nick accidentally called Frances and they ended up discussing where it all went wrong in their relationship. They also openly admitted to loving other people at the same time they were together.
Holding back tears, Nick told Frances: "I have this impulse to be available to you. All the time," to which Frances replied "Nick, come get me" just as the credits rolled.
Jemima Kirke and Sasha Lane have also been envisioning where they would like their characters to go next after the cliffhanger ending.
At the moment, Bobbi is in the dark about Frances' phone call with Nick and instead of Bobbi having to deal with that entire conversation or remaining in the dark, Lane would like to see Frances and Bobbi spend some time apart in an alternative world.
Lane said: "I'm sorry, I get so frustrated by that ending that the Sasha in me who plays Bobbi is like [with Frances] 'can we, I don't know...agree to disagree and maybe like go on like a year hiatus from this friendship and like, you know, call me if you need me but you go figure out your s*** with Nick?'"
Kirke added: "It's not a bad ending, by the way, it just means it's frustrating as a person to watch.
She continued: "I would like to see happen that maybe Frances starts seeing the relationship or behaving differently within the relationship and calling it a boyfriend who has a wife and making jokes about it or something."
For Kirke's character Melissa, she decided to stick by Nick and was willing to do anything to make him happy, even if it meant having Frances in the picture. In their fictional world, Kirke would like to see Nick and Melissa make things work, whatever that means.
She said: "In terms of Melissa, I think I would like to see more of their [Nick and Melissa's] relationship work out whatever that looks like for Melissa and Nick. Even if that looks like Frances being involved because it didn't work what they did in the whole series, we didn't see a moment where it worked.
"I would like to see a moment of it working or whether that means that Frances is out. I would just like to see their relationship and see what it looks like for their relationship to be functional."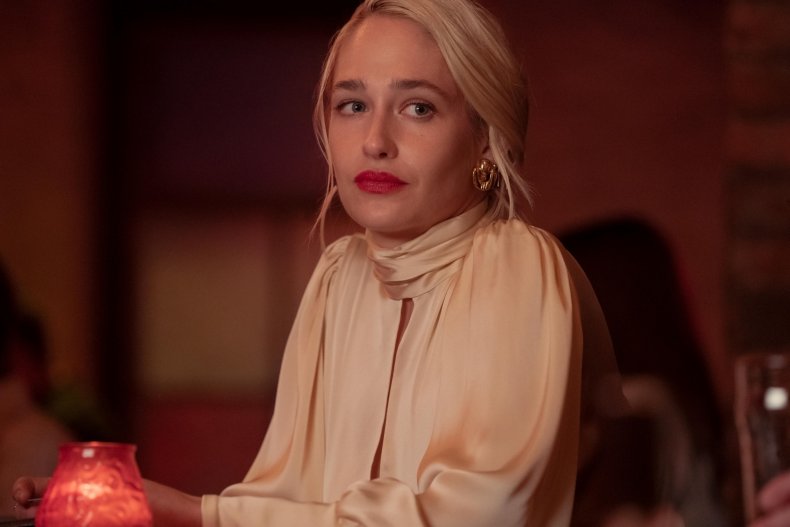 Speaking separately to PBS News Hour, author Sally Rooney shared she envisioned several different endings for the book but settled on the ambiguous ending she did. The ending of the Hulu adaption honors Rooney's ending in the original novel.
Rooney shared: "I had written several other endings for the book, which were much longer because I seemed to believe at some unconscious level that it was my task to "tie up" every ambiguity I had introduced.
"Once I identified that impulse, and reasoned myself out of it, I wrote the final scene as it is now—and I felt the novel was finished."
Despite the unlikelihood of a second season of Conversations With Friends, a Season 2 is always possible as there are plenty of ways Nick, Melissa, Frances, and Bobbi's story can unfold.
Additionally, there are plenty of other novels by Sally Rooney that could be adapted to the small screen in the future, so, if you are a fan of her work, do not lose hope!
Conversations With Friends is streaming on Hulu and the BBC iPlayer now.