Conversion Therapy to Be Banned in New Zealand, Jacinda Ardern's Party Says
New Zealand's ruling party has pledged that if re-elected, it will end the discredited procedure that seeks to change the sexual orientation or gender identity of LGBTQ people.
The pseudoscientific procedure which is sometimes performed by religious establishments, can include hypnosis and electric shocks and has been banned in some U.S. states such as California, Colorado, New York and Washington.
Prime Minister Jacinda Ardern, who is leader of the Labour party, has said she had been inspired to push for the end of conversion therapy after she saw a film about a gay relationship between a Mormon missionary and his neighbor.
"I still remember watching the film Latter Days at the film festival in Wellington some years ago," she said, referring to the New Zealand capital. "That film never left me," she told the magazine Express, "and it's one of the reasons I feel quite strongly about this policy," added Ardern, who herself was raised a Mormon but left the faith, also known as the Church of Jesus Christ of Latter-day Saints, in her twenties mainly because the church's stance clashed with her support for LGBTQ rights.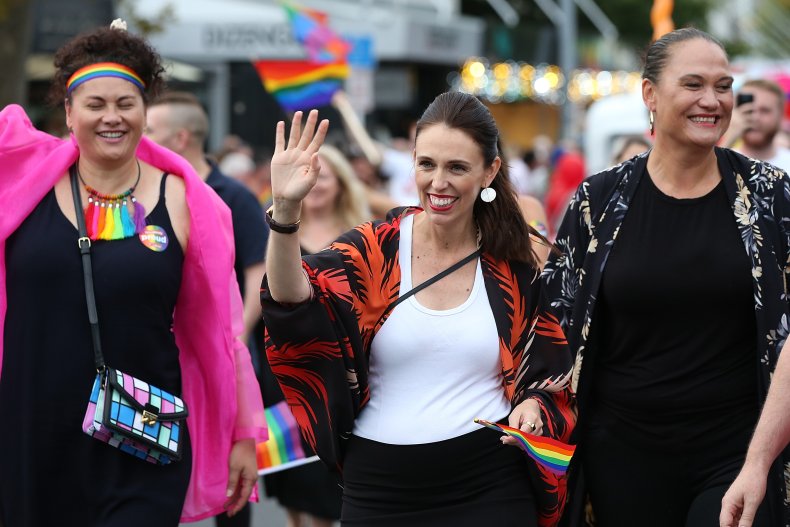 A recent survey of trans and non-binary people in New Zealand found more than one in six respondents had been subject to attempts to stop them being trans or non-binary, Labour Party spokesman Tāmati Coffey said. This week, Coffey unveiled Labour policies which included investing in Rainbow youth mental health services and providing gender neutral bathrooms in schools.
New Zealand's government is elected through proportional representation and Ardern's Labour party has 46 of its parliament's 120 seats, holding power through a coalition with the New Zealand First Party, which has nine seats. Kiwi finance minister Grant Robertson said Labour had wanted to ban conversion therapy this term, but did not get the backing from its coalition partners, the New Zealand Herald reported.
More than 20,000 people signed two petitions calling for a ban in 2018 but a decision was delayed over concerns about the rights to freedom of expression and religion.
Robertson said it would be adopted as a government bill if Labour were re-elected, suggesting that the ball was in New Zealand First's court to support it. The country's Green Party, which holds eight parliamentary seats, has said it would back a ban.
"Obviously it's been a Labour Party policy... but what we haven't been able to do is get full government support for that," Robertson said.
Much depends on what the country's main opposition, the National Party, which holds 54 parliamentary seats, will do. Its leader, Judith Collins has said she did not agree with conversion therapy but in a leaders' debate on Tuesday, did not commit herself to banning it.
In an unusual move for a New Zealand politician, she was photographed on Sunday praying in a church, apparently appealing to the religious vote ahead of the polls on October 17, which Ardern's party is expected to win.
"Most Kiwis were probably surprised it was legal in the first place, said New Zealand political commentator Phil Quin. "Anyone who supports conversion therapy wasn't voting for Ardern anyway, but it creates something of a problem for the opposition National Party," he told Newsweek.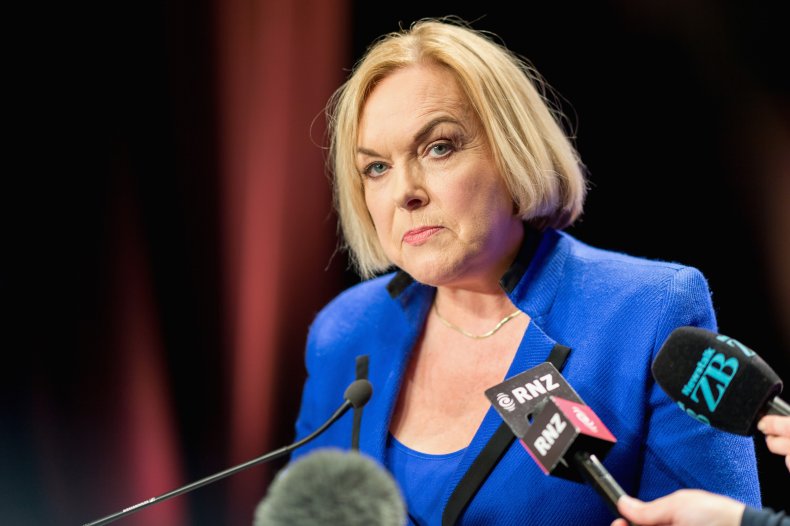 "The Christian right is quickly growing in influence within its ranks. This also explains why their leader, Judith Collins, staged a photo op in a church during the past week, a very unusual move in New Zealand politics where overt displays of religious faith have not been commonplace.
"For Ardern, the conversion therapy policy is more about consolidating the LGBT vote in the face of a challenge from the Greens to their left. Collins just refused to take a position. For her, it's about keeping her job by placating the right within her party, but it's more likely to lose her votes than gain any," he added.
Newsweek has contacted New Zealand First and the National Party for comment.