A study published Monday found sexual orientation and gender identity change efforts (SOGICE), also commonly known as conversion therapy, costs the U.S. $9.23 billion a year.
According to the study appearing in the medical journal JAMA Pediatrics, the direct annual cost of SOGICE amounts to more than $650 million for services such as health insurance reimbursements and payments to religious organizations for performing the conversion therapies. Indirect costs associated with the therapies, which include treatments for depression and substance abuse as well as suicide attempts, bring the total estimated economic burden to $9.23 billion.
The study comes as some states have banned gender-affirming medical care and introduced legislation addressing transgender youth's participation in sports. Florida's "Don't Say Gay" bill has also drawn national attention in recent weeks for proposing that public school teachers be barred from discussing LGBTQ+ topics with young students.
"Sexual orientation and gender identity change efforts are dangerous, discredited practices rooted in false beliefs that being lesbian, gay, bisexual, transgender, queer, or questioning (LGBTQ) is pathologic," the study's authors wrote in JAMA Pediatrics. "This study suggests that, in addition to being detrimental from a clinical and humanistic standpoint, SOGICE and their harmful effects among LGBTQ youths in the U.S. are estimated to cost billions of dollars each year."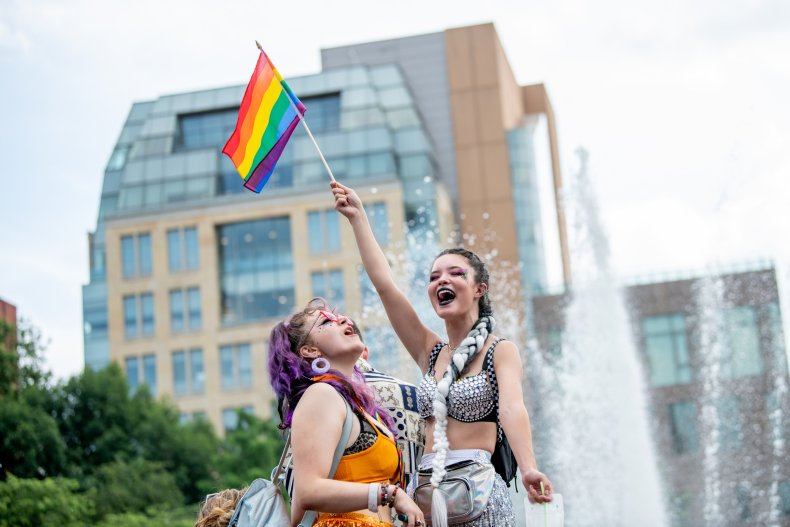 Over the years, some methods allegedly used for conversation therapy have included electric shock, deprivation of food, psychotherapy and hypnosis. Numerous medical organizations have spoken out against the practice, including the American Psychiatric Association, the American Psychological Association and the Substance Abuse and Mental Health Services Administration.
However, conversation therapy is still practiced throughout the U.S. The UCLA Williams Institute on Sexual Orientation and Gender Identity Law and Public Policy estimates that around 698,000 LGBTQ+ adults in the U.S. have received conversation therapy, including 350,000 who underwent the controversial practice during adolescence.
Currently, 20 states in the U.S. have bans on conversation therapy for minors, while five more have partial bans. The other 25 states have no laws in place, and three states are in a federal judicial circuit with a preliminary injunction in place preventing enforcement of conversion therapy bans.
The researchers who published their work in JAMA Pediatrics conducted their study from December 1, 2020, to February 15, 2021. Instead of conversation therapy, they advocated for affirmative therapy. The authors defined affirmative therapy as "psychotherapy validating the positive expression of sexual and gender identities and recognizing the association of macrolevel forces, such as heterosexism and homophobia, with well-being."
Their study estimates that affirmative therapy would save the U.S. almost $2 billion a year compared with no intervention at all. When compared to conversation therapy, the authors said, affirmative therapy would save the country $6.19 billion.
"It is incumbent on policy makers to act to protect youths from—and stop all funding for—this unacceptable practice," the study's authors wrote. "Likewise, increasing access to affirmative therapy may promote health by empowering LGBTQ youths with skills and strategies to counteract minority stress."