Conversion Therapy—Not Gender Affirming Care—Is Real 'Child Abuse' | Opinion
Governor Greg Abbott claims to care about the safety and well-being of transgender minors, but his recent policy of classifying gender-affirming care as "child abuse" only causes more suffering to some of Texas' most vulnerable children. This policy is not only harmful, but is based in ignorance and disregards medical standards. While the court system determines the legality of this policy, Governor Abbott should shift his efforts to ban a practice that actually harms children: conversion therapy.
Gender-affirming care has been proven vital for the well-being of transgender youth. The standard of care is highly individualized, recommended by the leading medical organizations and ensures that treatment is aligned toward appreciating and supporting one's gender identity.
The standard is conducted under the care of licensed professions after a lengthy consultation with kids and their parents, which always involves a psychological evaluation. Treatment only involves medical intervention, like puberty suppression and hormone therapy, late into one's transition process. Much of the care for transgender or gender non-conforming minors is more likely to be focused on social transition and community support. For instance, a child may be encouraged to wear different clothing, change their hair and use a different name that better fits their identity. Hormonal interventions are not recommended to prepubescent children, and for those who are eligible, treatments are completely safe and reversible. This is a carefully thought out process that is decided by therapists, families and transgender kids. There's no need for politicians to butt in and take over.
Instead of banning this treatment that has been proven to improve transgender children's mental health and reduce suicidal thoughts and attempts, Governor Abbott should focus his efforts on ensuring no child has to endure the harmful practice that is conversion therapy.
Conversion therapy is an attempt to change someone's sexual orientation, gender identity, or gender expression, and can be administered by religious leaders, state-licensed therapists, or unlicensed life coaches. Therapy can include "aversion treatments" that can involve electric shocks and forced nausea. Even in less extreme forms, the process can cause long-term harm.
Conversion therapy has been linked to cause severe psychological stress, including depression and anxiety, and an increase in suicide for LGBTQ+ youth. A recent study found that transgender people who are exposed to this type of therapy are twice as likely to attempt suicide when compared to those who are never subjected to conversion efforts.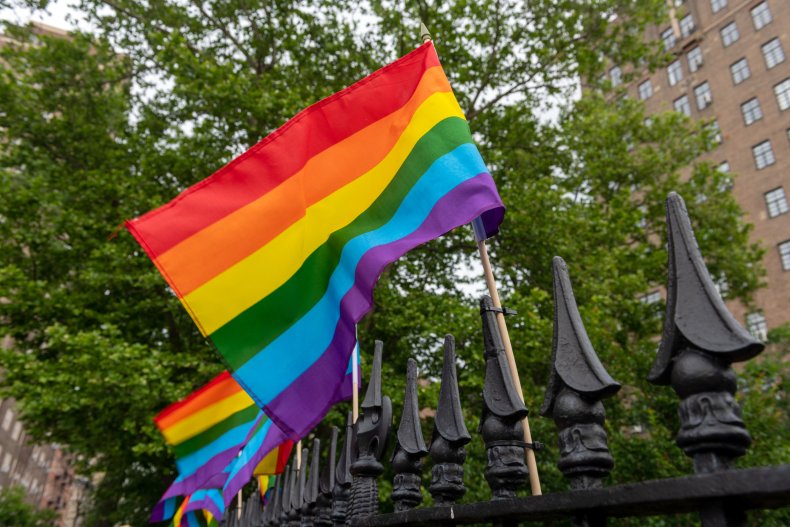 The practice is based on the idea that LGBTQ+ individuals have no place in society and must fit into heterosexual or cisgender standards. It gives the harming message to LGBTQ+ kids that being gay, transgender, or queer is something that needs changing. You cannot change someone's sexual orientation or tell someone they are not a gender they know that they are, and trying to do so can cause truly harmful effects.
The consensus of every single reputable health organization supports banning conversion therapy on transgender and gender non-conforming minors. The American Academy of Child and Adolescent Psychiatry, the leading source for psychiatric research and treatment of children, is clear that conversation therapy "should not be part of any behavioral health treatment of children and adolescents."
Despite the evidence, conversion therapy is currently legal in 22 states, including Texas. The Williams Institute at UCLA School of Law found that 698,000 adults in the U.S. have received conversion therapy, of which 350,000 received conversion therapy as adolescents.
It's hard enough growing up as a transgender kid. Even with a strong support system, they often face stigma and discrimination. We should embrace policies that keep all kids safe, empowered and supported. If Governor Abbott truly cares about protecting children, he should ban conversion therapy, not gender-affirming health care. At the very least, he should leave transgender kids and their families alone.
Kevin Eamon Muehleman is an MPA candidate at the New York University Wagner Graduate School of Public Service.
The views expressed in this article are the writer's own.