Ohio judge tapes convict's mouth: "I will tell you when you can talk"
An Ohio judge has taped shut the mouth of a convicted armed robber after he would not stop talking during the sentencing hearing.
Franklyn Williams, 32, has been convicted of three armed robberies but refused to stay silent in the courtroom during sentencing. Cuyahoga County Judge John Russo eventually took the extreme measure to have his mouth taped shut—twice over—by guards.
"Mr Williams, I'm the judge in the matter," Russo told Williams, according to Fox 8. "Shut your mouth and I will tell you when you can talk."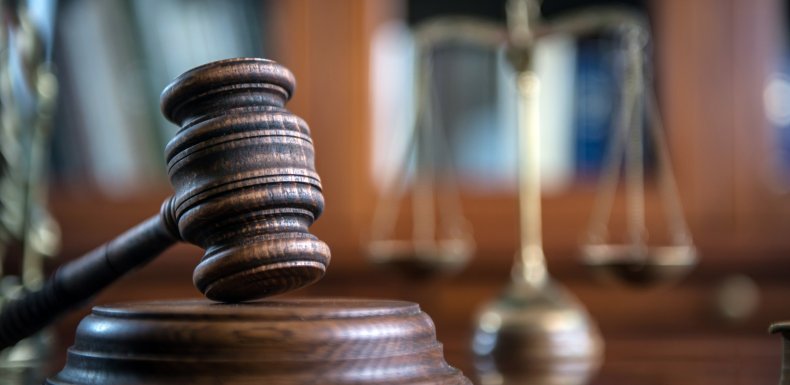 Williams tried to argue that he was not confident in his attorneys and that he had met them "just the other day." "I don't know who he is," Williams said, pointing to another man sitting next to him.
After repeatedly telling him to be quiet, Russo said he wanted to hear from Williams' lawyer. "At this point I'm going to hear from your lawyers, and that means zip it. Zip it right now," Russo said. "Does that make sense?"
Williams said it did not make sense. "You're not letting me tell you what's going on," Williams said. "You trying to take my life, judge, and you not letting me tell what's going. It's not fair."
After some more back and forth, Russo told Williams he would be gagged if he continued to speak out of turn. "I'm going to gag you in one second so just listen to me, zip it until I give you a chance to talk. You'll get a chance to talk. I'm going to give you a chance to talk."
Russo eventually made the call to tape Williams mouth shut. A sheriff approached Williams with red tape and told him: "I want to make it real clear, if you spit on, attempt to bit, or injure any of my deputies, we're going to have a bad day."
"Put the tape on me man and be done with this s**t. It is what it is," Williams said, despite the tape being over his mouth. A second piece of tape was placed over Williams mouth when he continued to speak.
Williams was sentenced to 24 years in jail after he was found guilty in December of kidnapping, theft, aggravated robbery, misuse of credit cards and having weapons under a disability.
According to Cleveland.com, Williams had been found guilty a year earlier in December, 2016 and was sentenced to 14 years in jail. He appealed the verdict on the grounds his attorney told him he would be eligible for early release after seven years—which he wasn't.
Between his conviction and sentencing, Williams cut his ankle bracelet and fled Ohio. He was arrested in Nebraska earlier this month.