Convicted Child Sex Offender Arrested After Advertising Himself as Santa-for-Hire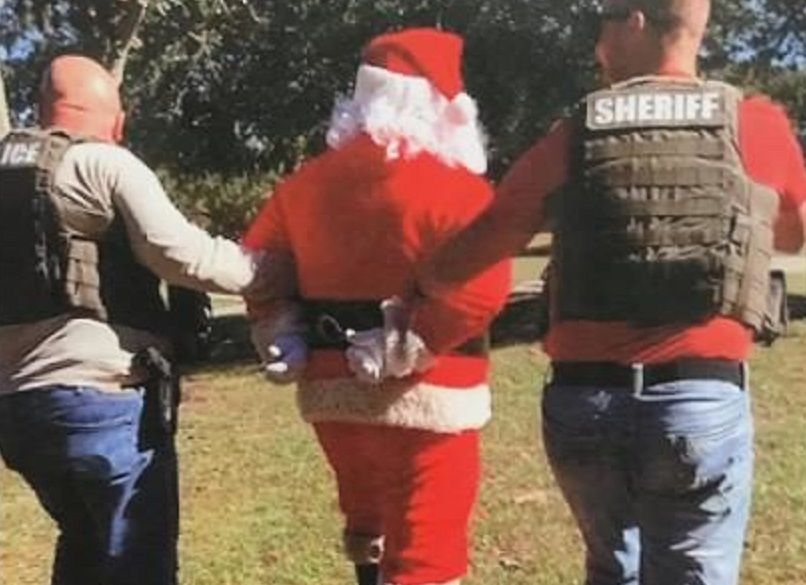 A convicted child sex offender has been arrested after he was found advertising his services to play Santa Claus.
Robert Kendel, 48, was arrested in Rose Place Park in Orlando, Florida, in full Santa costume, including fake white beard, after deputies received a tip-off.
According to the Orange County Sheriff's Office, Kendel used the alias 'Santa Bob' on Craigslist to advertise his services as a professional Santa. The advert included a photo of a small child sitting on his lap, reports WFTV.
According to court records obtained by the Orlando Sentinel, Kendel was convicted in 1993 of sexual battery involving a child younger than 12.
However, despite his criminal past, it was not the fact Kendel was working as Santa which got him in trouble - but rather that he never listed the job as employment, nor declared any online identifiers as part of his sex offender registration, as he is required to do.
Sergeant Rich Mankewich, from the Orange County Sheriff's Office, contacted Kendel through the Craigslist ad following the anonymous tip-off. The pair then arranged to meet at the park for what Kendel thought would be a corporate picnic.
The department cleared the park of all children before Kendel arrived and was met by the officers. Kendel now faces charges of failure to report or re-register as a sexual offender, not having any form of employment for his private business, or his email identifiers on his registration.
"He said he's been [playing Santa] for 33 years," Mankewich told WFTV. "He's done HOAs, he's done birthday parties.
"We, the sexual offenders squad, don't want him to have this kind of job, but there's really not much we can do about it."
Kendel's wife said the 48-year-old should be allowed to carry on with his work.
"He's off probation. He's off court files. He served his time in prison," Kim Kendel told WFTV, adding he is trying to earn extra money for their family over the festive holidays.
Kendel told the deputies he was unaware he had to register his email or internet identifiers as a registered sex offender.
A judge set his bond at $2,000 when he appeared in court on November 28.
The Orange County Sheriff's Office are using the incident to remind people to conduct thorough background on anyone they intend to hire for costume jobs, especially ones where children will be present.