Convicted Killer Suspected of Murdering More Than 90 Charged in 1994 Cold Case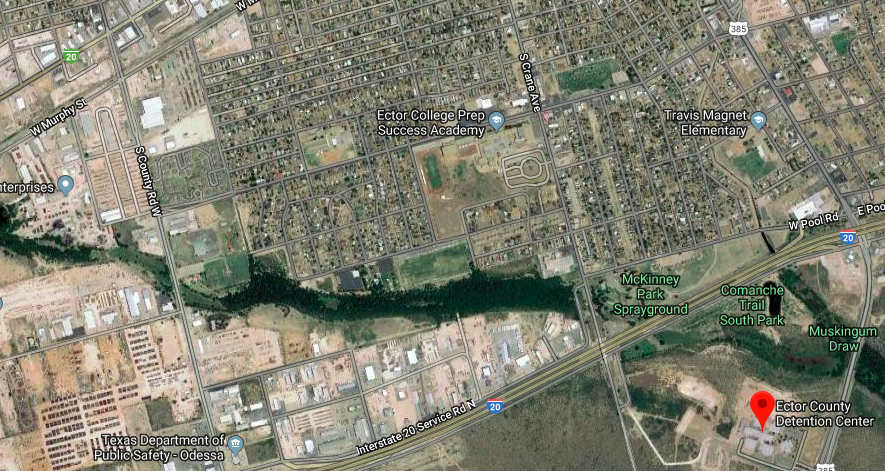 A convicted serial killer in Texas has been charged with a murder in a cold case from 1994, authorities announced on Tuesday. Samuel Little was convicted in the deaths of three women and was suspected in the deaths of more than 90 people.
In May, Little reportedly provided details to a Texas Ranger that revealed he was in Odessa, Texas, at the time Denise Christie Brothers disappeared and died, the Dallas Morning News reported. The 38-year-old was last seen alive in a motel parking lot in January 1994.
Brothers's strangled body was discovered about four weeks later in a vacant lot just two blocks away, according to the Odessa Crime Stoppers. Odessa police said when the 78-year-old convict spoke to officials, he had "intimate knowledge of the crime and about the victim that was never released to the public."
Little, who was also known by the name Samuel McDowell, reportedly confessed to the murder to Texas Ranger James Holland, the Ector County District Attorney's Office said, according to KOSA.
In July, an Ector County Grand Jury indicted Little for murder in the case. Little was serving three consecutive life sentences without the possibility of parole in California State Prison before he was extradited to Texas, where he was arraigned.
The Wise County Sheriff's Office said Little was transferred to the Wise County Jail, where he was interviewed by authorities from around the U.S. about cold cases from 1970 to 2005. Little was reportedly "cooperative" and had no problems explaining his involvement in multiple cases.
"Little has provided details of more than 90 murders committed in multiple states," the sheriff's office said, according to the Dallas Morning News.
Ector County District Attorney Bobby Bland said that of the 90 cases Little was linked to, 30 have been confirmed by authorities. Little was interviewed by investigators from Texas, Florida, Georgia, Kentucky, Tennessee, Mississippi, Louisiana, Illinois, New Mexico, South Carolina, the FBI and the Justice Department, according to the Wise County Messenger.
In 2014, Little was convicted of the murder of three women in the Los Angeles area during the 1980s. He was booked into the Ector County Jail on October 1, according to jail records. The bond in that case was set by a judge at $500,000, the Ector County Sheriff's Office records showed.
If convicted, Little would be among the most prolific serial killers in U.S. history.