Convicted Murderer Captured Following Third Prison Escape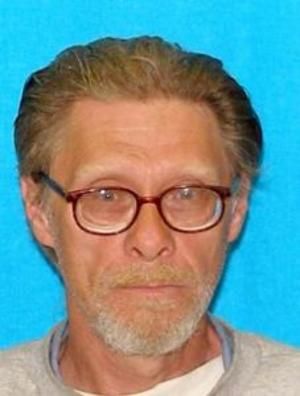 A convicted murderer who managed to escape a Maine prison for the third time on Thursday was caught on Tuesday, officials announced. Authorities said they believed he escaped from Mountain View Correction Facility in an attempt to get more prison time.
Arnold Nash, 65, escaped from the minimum security prison in Charleston, Maine on Thursday and was discovered five days later along Route 15 in Dover-Foxcroft, Maine, WMTW-TV reported. Dover-Foxcroft is located about 12 miles northwest from Charleston.
He was last seen on Thursday at around 8:20 p.m. and was wearing blue jeans, a white t-shit and a light blue shirt, authorities said at the time of his disappearance. He reportedly left the Mountain View campus, which does not have a perimeter fence, when no one was looking, officials said.
Maine Department of Corrections Commissioner Joseph Fitzpatrick told the Portland Press Herald that it appeared Nash wanted to get caught. The 65-year-old, who was dehydrated and exhausted, peacefully surrendered around 7 a.m. on Tuesday.
"Certainly, the way he was wandering along the roadway, he didn't seem to be hiding at the point he was discovered," Fitzpatrick told the newspaper. "This is the best outcome we could have hoped for."
Nash was cleared medically and taken to the Maine State Prison in Warren, Maine.
Sgt. Michael Gould of the Piscataquis County Sheriff's Office, who took Nash into custody, told WGME-TV the suspect told him he escaped to have more prison time added to his sentence. However, Fiztpatrick said Nash has not made statements to corrections officials explaining why he escaped.
Nash was sentenced to 45 years in prison for beating his former neighbor, Wilbur Gibeault, to death in North Sullivan, Maine in 1992. The convicted killer had earned credit for good behavior and was scheduled to be released from prison in December 2019, the Portland Press Herald reported.
Fiztpatrick told the newspaper that Nash's release date on his murder conviction cannot be changed. However, he noted that Nash would likely be charged with a new crime, which could lead to a new sentence.
The convicted murderer previously escaped from prison two times while serving two separate sentences. Nash and another convicted murderer escaped from a prison in Warren, Maine in 1981. The two men were captured 22 days after fleeing on Moody Mountain in Waldo County, WMTW-TV reported. He first escaped prison in 1973.