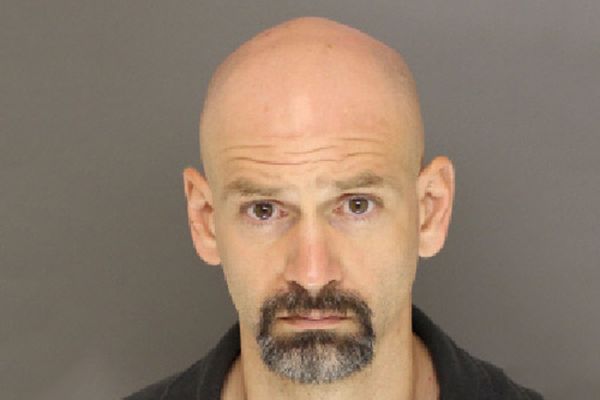 A deaf North Carolina woman has allegedly been raped by a murderer she offered shelter to during Hurricane Florence.
Freeman Scott Ireland, 37, has been charged with second-degree rape after the woman called police late on Monday night. She reported that the "male was known to her." She was taken to Moore Regional Hospital for treatment. The name of the victim has not been made public by police.
Southern Pines Police Department said they were still searching for information. "[The suspect] sexually assaulted her while she was sleeping inside her home," the department claimed in a statement, according to NBC News. "Freeman Scott Ireland was still inside the victim's residence when the investigating officers arrived."
Southern Pines police captain Charles Campbell said Ireland had known the victim for at least 20 years. Police are speaking to a potential witness who, like the victim, is also deaf. "We're still putting all the pieces together," Campbell said.
Ireland has spent the past 20 years in jail after being found guilty of second-degree murder and robbery. He was released on parole in May.
Speaking to The Fayetteville Observer, Southern Pines police chief Robert Temme said there was "no place" in the community for "predators, sexual or otherwise." "I have worked closely with our law enforcement partners at the North Carolina Department of Public Safety, Division of Adult Correction, to ensure that an additional arrest warrant was issued for Freeman Scott Ireland to further provide the highest level of safety possible, not only for the victim in this case, but for the entire community as well," Temme said.
Ireland is now being kept at the Moore Detention Center. His bail has been set at $500,000.
According to Reuters, the total death toll of Hurricane Florence sits at 51 (as of Tuesday). North Carolina Governor Roy Cooper has pledged $12 million in state funds to be spent on recovery costs. "Florence cut a broad path of death and destruction through our state and we will not soon forget this storm or the lives it claimed," Cooper said.