Convicted Murderer Says Life Sentence Was Served When He Died and Was Revived After Septic Poisoning
A man serving a life sentence for murder claimed his sentence was fulfilled during his short-lived death after he was rushed from Iowa State Penitentiary in 2015 to the hospital and his heart was restarted five times.
The Iowa Court of Appeals rejected the claims of Benjamin Schreiber, a Wapello County man convicted of murder in 1997, reports the Des Moines Register.
Schreiber said he's overstayed his prison time by four years.
He was hospitalized in March 2015 after large kidney stones caused him to develop septic poisoning, according to court records. When he arrived at the hospital, he was unconscious.
Years earlier, Schreiber had signed a "do not resuscitate" agreement but medical staff called his brother in Texas who said the hospital could give him something to ease the pain.
"Otherwise, you are to let him pass," he said.
Doctors administered resuscitation fluids through an IV, which saved his life, then Schreiber underwent surgery to fix the damage done by his kidney stones.
In April 2018, Schreiber filed for post-conviction relief, claiming that his momentary death at the hospital meant his life sentence was fulfilled and he should be a free man.
Schreiber's other claim was that his due process rights were violated when doctors failed to follow his "do not resuscitate" request. Because the lower court did not make any judgment on it, the court of appeals said it could not address that claim, either.
His request was denied by the district court, writing that it found his claim "unpersuasive and without merit."
On Wednesday, the Iowa Court of Appeals affirmed the district court's decision, agreeing that Schreiber's sentence isn't up until he is declared deceased by a medical examiner.
"Schreiber is either still alive, in which case he must remain in prison, or he is actually dead, in which case this appeal is moot," Judge Amanda Potterfield wrote in the court of appeals opinion.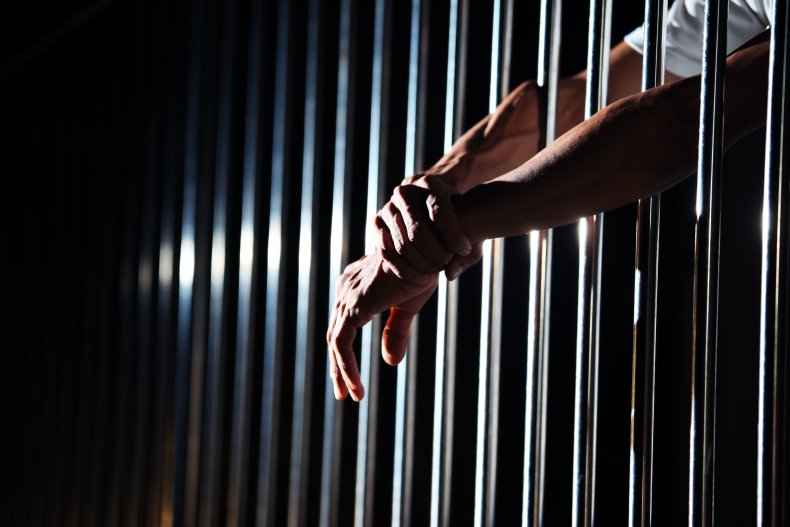 In July of 1996, Schreiber, Evelyn Tangie and her boyfriend, John Terry, went drinking together at a friend's house. The group left together and a few hours later, Schreiber and Tangie came back without Terry. Both would not respond to repeated questions of Terry's whereabouts, according to court records.
Schreiber did state that he had "beaten the crap out of John Terry" and that Tangie's boyfriend "would not be hurting anyone else."
The next day, Terry's body was found in a Wapello County field near an unoccupied trailer. He had been beaten to death with an ax handle.