Ohio Murderer Convicted in 1976 Now Accused of Kidnapping Girlfriend, Shooting Her Puppy in the Head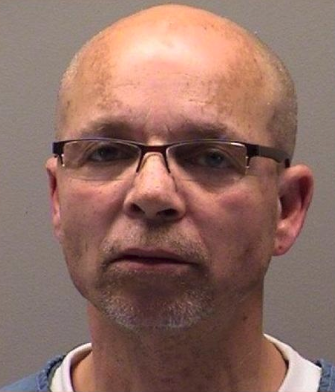 The trial of a Dayton man, accused of kidnapping his girlfriend and shooting her puppy decades after he was convicted of murder, is set to begin today.
Antony D. Allen, 61, has been charged with two counts of kidnapping and cruelty to animals as well as a string of other crimes, related to events in January, WHIO TV reported.
Allen, who was sentenced to 15 years to life for murder in 1976, is also under remand for two counts of having weapons under disability for prior convictions and one count each of felonious assault and improper handling of a firearm in a motor vehicle following the alleged January kidnapping.
On January 4, Montgomery County Prosecutor's Office stated that Allen threatened his girlfriend at gunpoint to drive around, saying he would kill her. She reportedly found him sitting in his car with a firearm when the threats began.
He shot at her multiple times when the pair returned to their home on Shenandoah Avenue in west central Dayton. Allen then allegedly took his girlfriend's pit bull puppy and shot it in the head on their porch.
Allen was arrested after a family member alerted police, Fox 45 reported at the time. When officers arrived at the scene, Allen ran back inside the house and attempted to hide the firearm. However, he was seized and taken into custody. A dog supplied by the bureau of Alcohol, Tobacco and Firearms helped recover the gun.
The suspect has also been convicted on a number of other charges after serving his sentence for murder. In 2005 he was convicted of felony theft and in 2007 for possession of cocaine. Bail was originally set at $500,000 prior to a January 17 arraignment.
According to figures made available by the FBI's Uniform Crime Reporting (UCR) Program, crime in Ohio's major cities, including Dayton, fell in the second quarter of 2018 by 9.1 percent versus the second quarter of 2017. A total of 27,057 crimes including murder, rape, robbery, and aggravated assault as well as burglary, theft, motor vehicle theft, and arson were recorded between the end of April and the beginning of June last year.
Dayton had the lowest instances of reported crime from across Ohio's major cities including Akron, Canton, Cincinnati, Cleveland, Columbus, and Toledo in that period.
The UCR does not collect separate data for kidnapping. In the United States, in 2017, The National Crime Information Center reported a total of 157,979 individuals over the age of 21 were reported missing in 2017.