Convicted Rapist Roman Polanski Feels Persecuted By Media in #MeToo Era
Roman Polanski, a felon who fled the United States in 1977 to avoid a prison sentence for a guilty plea for unlawful sex with a 13-year-old girl — a statutory rape charge in California — says in a rare interview he feels persecuted by the media in the #MeToo era, calling past sexual abuse accusations "absurd."
Polanski's new film An Officer and a Spy will premiere at the Venice Film Festival on Friday. The director will not attend the festival and granted only one interview for the film to French writer Pascal Bruckner. The interview was published in the press notes distributed at the festival.
"Most of the people who harass me do not know me and know nothing about the case," Polanski said after asked by Bruckner how he handles the backlash. Bruckner framed the question by saying, "As a Jew who was hunted during the war and a filmmaker persecuted by the Stalinists in Poland, will you survive the present-day neo-feminist McCarthyism which, as well as chasing you all over the world and trying to prevent the screening of your films, among other vexations got you expelled from the Oscars Academy?"
"Working, making a film like this helps me a lot," Polanski expanded. "In the story, I sometimes find moments I have experienced myself, I can see the same determination to deny the facts and condemn me for things I have not done."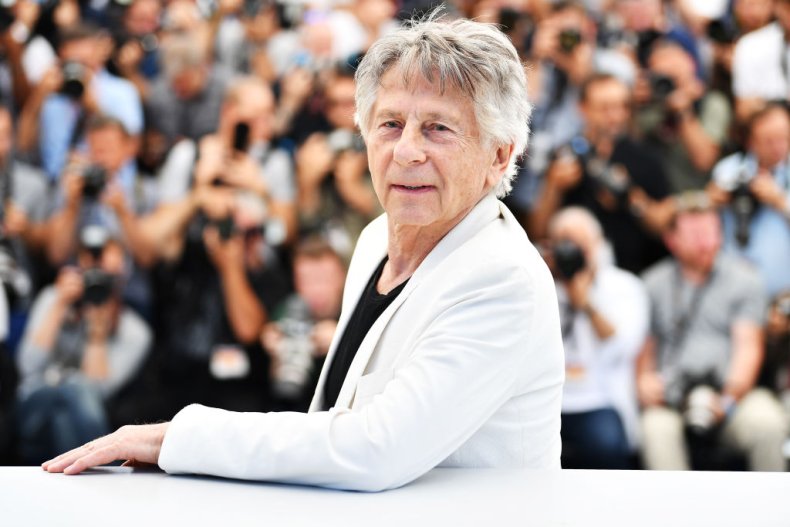 An Officer and a Spy centers on the true story of 19th century Dreyfus affair, which found a Jewish French Army officer sentenced to life imprisonment, largely based on false and anti-Semitic charges, for allegedly passing secrets to the German Empire.
Polanski is a Holocaust survivor who went on to become a prolific, Oscar-winning filmmaker of films like Rosemary's Baby, Chinatown and The Pianist. His second wife, Sharon Tate, was murdered by the Manson Family in 1969. In 1977 he was charged with drugging and raping a 13-year-old and later pleaded guilty to a lesser charge of unlawful sex with a minor. He spent 42 days in jail before fleeing the United States on the fear that the judge in his case would sentence Polanski to a more lengthy prison sentence.
He argues his poor reputation with the media started after Tate's murder, saying he felt blamed for the murder because of a perception that he practiced "satanism."
"The way people see me, my 'image,' did indeed start to form with Sharon Tate's death. When it happened, even though I was already going through a terrible time, the press got hold of the tragedy and, unsure of how to deal with it, covered it in the most despicable way, implying, among other things, that I was one of the people responsible for her murder, against a background of satanism. For them, my film Rosemary's Baby proved that I was in league with the devil! It lasted several months, until the police finally found the real killers, Charles Manson and his 'family.'"
He then goes on to say he's haunted by that and the many alleged false accusations of sexual assault.
"All this still haunts me today. Anything and everything. It is like a snowball, each season adds another layer. Absurd stories by women I have never seen before in my life who accuse me of things which supposedly happened more than half a century ago."
In 2018, the Academy of Motion Picture Arts and Sciences expelled Polanski. The Academy's actions came after the public call for a larger reckoning for past artists and industry titans who were able to skate by and still be awarded even after numerous sexual assault allegations and — in Polanski's case — even convictions.
"The Board continues to encourage ethical standards that require members to uphold the Academy's values of respect for human dignity," the Academy said in a statement after expelling the director. Polanski won the Oscar for Best Director in 2002 for The Pianist.
The Venice Film Festival jury president Lucrezia Martel said in a speech before the start of the festival that she had no problem with including Polanski's film in the festival, but distanced herself from Polanski's supporters who said his past rape conviction should not be considered when viewing Polanski's work.
"I do not divide the artists from their works of art. I think that important aspects about the work of art emerge from the man," Martel said. She went on to say she would watch the film, but not attend the film's gala in an effort to avoid appearing to "congratulate" Polanski and not to offend victims of sexual assault.