Kellyanne Conway's Husband, George, Defends Donald Trump After Claim by Omarosa That President Used Racial Slurs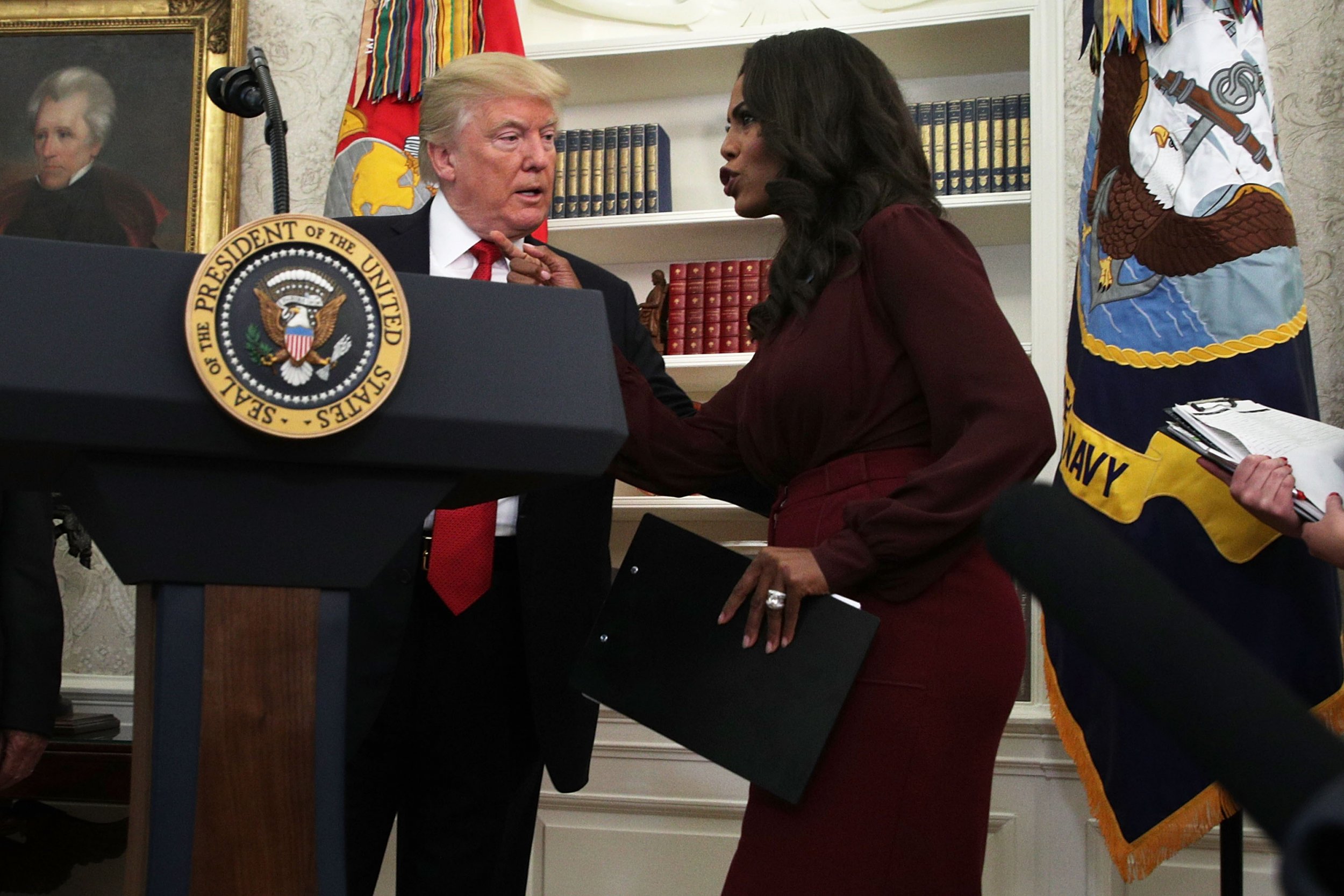 The husband of White House counselor Kellyanne Conway defended President Donald Trump on Friday against allegations by a former adviser that the president had used racial slurs against him.
George Conway, an occasional critic of Trump and his policies, said the accusations, which were reported by The Guardian as appearing in a forthcoming book by Omarosa Manigault Newman, an ex-assistant to the president, were "ridiculous."
"The allegation is not credible, and indeed is ridiculous, particularly in light of the timing of her departure from the White House—December 12, 2017. It's absurd all around," Conway replied to a reporter.
In another tweet later Friday, Conway said that based on his and "others' personal interactions" with Trump that the president did not hold a grudge against him for critical articles.
"No. There was one tweet, it didn't criticize the travel ban, and it was clear at the time from my and others' personal interactions with him that he didn't hold it against me—not one bit. From what I saw and heard, any suggestion he would have used such slurs is preposterous," Conway said in response to a reporter's question.
Conway's pushback followed a report on Manigault Newman's upcoming book Unhinged: An Insider's Account of the Trump White House. She reportedly claimed Trump is a "racist" and often used racial slurs with regard to African-Americans, according to The Guardian, and the he even used slurs to slam George Conway's Filipino heritage.
"Would you look at this George Conway article?" Manigault Newman quoted Trump saying. "F**ing FLIP! Disloyal! Fucking Goo-goo."
She also made claims Trump used slurs while filming his reality game show The Apprentice and that a video with the president's words does exist, The Guardian reported citing three unnamed sources.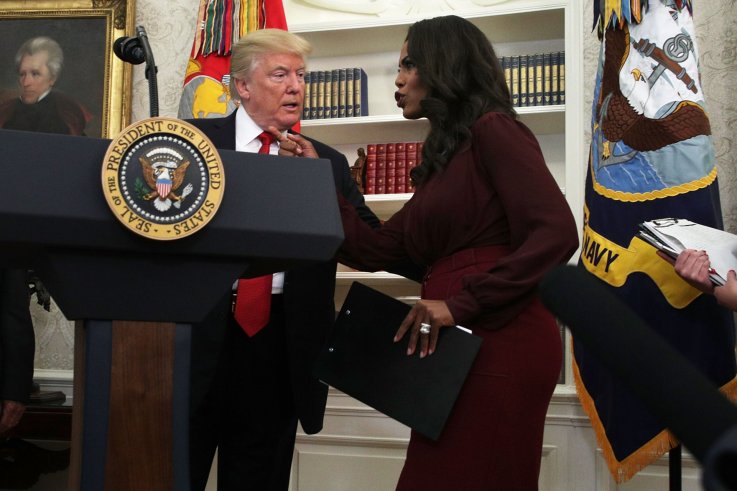 In December, Manigault Newman's departure from the White House was initially called a resignation and it was said that she left to "pursue other opportunities." There were also reports that she had to be forcibly removed from the White House, but the Secret Service denied any role in her "termination process."
However, White House Chief of Staff John Kelly reportedly fired Manigault Newman over her improper use of the White House's car service, according to Politico. She even attempted to appeal directly to Trump to avoid the firing by heading to the White House residence, but she tripped an alarm that alerted the Secret Service.
Her book is only the latest promising salacious details of the Trump administration and the president. Manigualt Newman also said, according to reports, that she had noticed a difference in Trump's mental acuity after knowing him for more than a decade.
Kellyanne Conway's Husband, George, Defends Donald Trump After Claim by Omarosa That President Used Racial Slurs | U.S.