White House counselor Kellyanne Conway blasted Senator Joe Donnelly of Indiana Wednesday over the questionable use of "but" to describe minority members of his staff, with Conway claiming "Hoosiers deserve better."
The Democrat Donnelly was squaring off against Republican candidate Mike Braun and Libertarian Lucy Brenton Tuesday evening in the final debate prior to next week's midterm elections. Donnelly was asked about potentially adding more diversity to his staff.
"Our state director is Indian American, but he does an amazing job. Our director of all constituent services, she's African American, but she does an even more incredible job than you could ever imagine," Donnelly said according to The Washington Post.
Donnelly added: "It isn't their race or their religion. It's the incredible person that they are. But at the same time they have to have a chance, they have to have an opportunity, and that's my responsibility. And I've done it in every office I've had and I've done it in every campaign I've had because my campaigns and our Senate office should reflect the face of Indiana."
Donnelly said in a statement Wednesday that he had misspoken and challenged Braun on his denial of backing a Justice Department lawsuit intended to hurt people with pre-existing conditions.
"I misspoke, I meant to say 'and' instead of 'but,'" Donnelly said. "That would have communicated what I have tried to do my entire life: that I make a habit to seek out and promote people of color for both my campaign and official staff. If you're curious about the debate, though, let's talk about substance. Last night my opponent claimed he didn't back a lawsuit to undermine pre-existing conditions when in fact he's been vocal in his support of it since this summer. Even the voters born at night weren't born last night, and Hoosiers can tell who's going to stand up for them."
Prior to the attempted clarification, Conway attacked Donnelly for the comments on Twitter.
"'Sleepin' Joe' Donnelly woke up long enough to stick his foot in his mouth. Hoosiers deserve better," Conway said.
Donnelly is one of several vulnerable Senate Democrats hoping to keep their seat in a state President Donald Trump won in 2016. A CBS News/YouGov poll conducted earlier this month gave Braun a narrow three-point lead over Donnelly, though an average of all polls reflected a slim 43.3 percent to 42.8 percent advantage for Braun, according to RealClear Politics.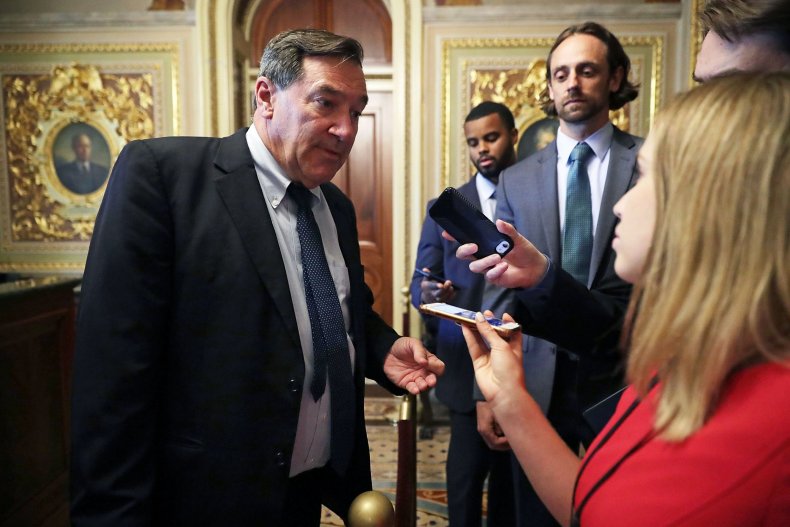 Correction: An earlier version of this story incorrectly asserted that Joe Donnelly was referring to members of Indiana's state government when it was in fact members of his staff.