Conway Touts Trump's 'Strong December,' Despite the President Golfing 7 Straight Days to End the Month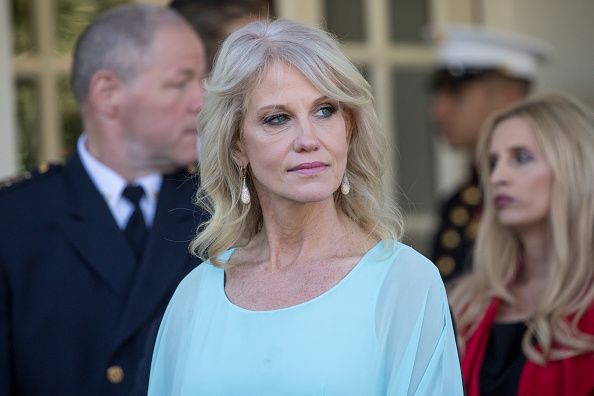 Kellyanne Conway praised President Donald Trump's hard work during the month of December, crediting his work ethic as key in finalizing the tax reform bill, despite his spending the last nine days of the month at his golf course in Florida.
Conway appeared on Fox News Channel's "Fox & Friends" to tout Trump's success in 2017 and promise that he would continue to push his agenda going into the new year.
"The ambitious agenda of President Trump that helped fuel his election over a year ago will continue," Conway said.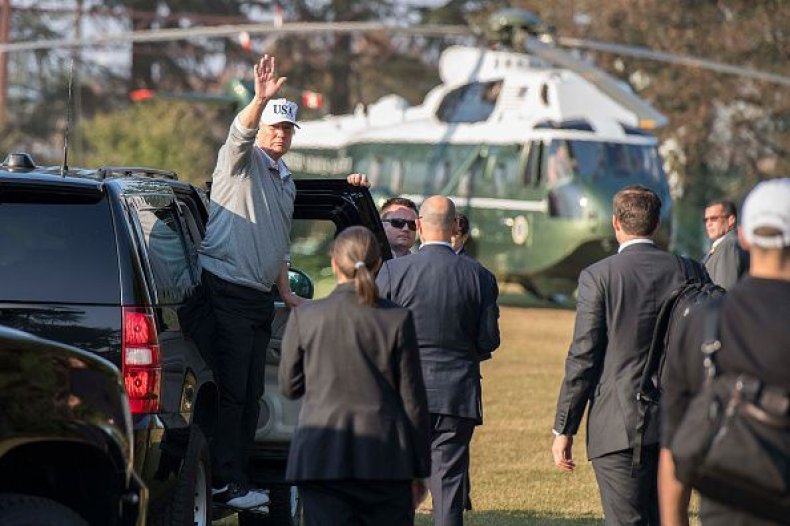 "You saw how strong December was. I think in Washington the tradition is not to work very hard in August or December. This president has reversed that, and with the help of the Congress passed some very meaningful legislation late in the game," she continued.
The meaningful legislation is presumably the major tax overhaul that was passed on December 20 by Trump and congressional Republicans, the first major legislative achievement of the year for the GOP.
Right after the bill was passed, though, Trump left for Palm Beach, Florida, to spend some time at his Trump International Golf Club, with golfing companions such as Sen. David Perdue of Georgia and golf pro David Frost. Trump was in the middle of a nine-day trip when he tweeted that the day after Christmas he would be "back to work."
"I hope everyone is having a great Christmas, then tomorrow it's back to work in order to Make America Great Again," Trump tweeted, before heading to his 85th visit to one of his golf properties as president.
According to an NBC News tally, Trump has spent more days golfing during his first year in office than his predecessors, which critics decry as hypocritical, given how much he railed against former president Barack Obama for spending time golfing.
U.S. taxpayers paid $6.6 million in airfare alone this year for Trump's frequent trips to Mar-a-Lago, according to U.S. Air Force records.
But Conway's appearance on "Fox & Friends" emphasized Trump's dedication to continuing his campaign promises. She cited several victories for the Trump agenda, including "massive tax cuts for the middle class," the repeal of the individual mandate within the Affordable Healthcare Act, and declaring a national public health emergency on the ongoing opioid crisis. The administration also has followed through on promises to withdraw from the Paris Climate Accord, nominate a conservative Supreme Court Justice and declaring Jerusalem the recognized Israeli capital.
Trump's dedication to working hard through the months of December and August, said Conway, has contributed to "so much that has added to the security and prosperity of Americans in 2017."