Chicago Rapper G Herbo Donates 20,000 Masks, Cleaning Supplies to Cook County Jail Struggling With Coronavirus Outbreak
Sparked by the deaths of several detainees within Illinois' Cook County Jail, G Herbo from Chicago's notorious 'Terror Town' neighborhood has worked with the Alliance for Safety and Justice (ASJ) to help equip staff and inmates with 20,000 face masks and cleaning supplies.
A Cook County Jail inmate known by the rapper, named Nickolas Lee, and a relative of one of G Herbo's producers, recently died after contracting COVID-19. Seven inmates and two corrections officers at the jail have died as a result of the virus. Meanwhile, 1,000 coronavirus cases have been reported at the facility, according to research published by The New York Times.
"Our communities have been hurt by COVID-19 at a higher level than others, and our health needs to be a priority," said G Herbo in a statement. "I'm thankful to partner with Alliance for Safety and Justice to help protect people in Cook County Jail who remain at greater risk during this pandemic. Families and communities need to be safe from Coronavirus, and we're hoping to do a small part with this donation and even more with the #StopTheSpread Action Plan."
The ASJ is also campaigning for an early release of inmates who are elderly or have chronic health conditions to mitigate their chances of contracting the disease.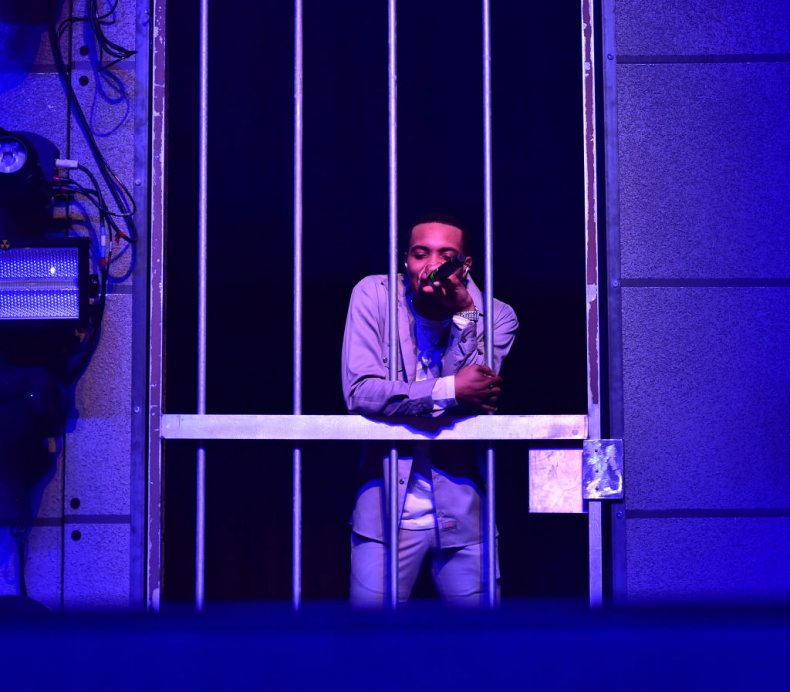 "The conditions in jails and prisons are ripe for spreading Coronavirus within them and into communities," said Robert Rooks, co-founder and CEO of ASJ. "There have been important efforts to reduce the population at Cook County Jail, yet we wanted to provide support to protect people inside of the facility while also recognizing there is more to be done. There are ways to safely reduce incarceration that are critical to prevent any further spread of COVID-19."
A federal judge issued a preliminary injunction in April, which banned the cohabiting of inmates at the jail unless they are quarantined due to testing positive for the coronavirus, or are on suicide or medical watch. The mandate also requires sanitization, testing and social distancing measures within the jail.
G Herbo first worked with the ASJ in support of the #TimeDone campaign which is about "giving people a second chance after they have served their sentence we need to lift restrictions on jobs and housing and expunge old record so we can stop the cycle!!!" said G Herbo on his Twitter account.