Jussie Smollett Judge To Let Another Rule On Special Prosecutor After Questions Over Family Ties To Prosecutor
Though Chicago prosecutors dropped charges against actor Jussie Smollett in March, the legal saga over the case continues on. This week — in a move that is symptomatic of the strangeness of the dispute — the judge involved in the case rejected a call for him to recuse himself, but did agree to let another judge handle one very important decision.
It's been months since Smollett walked out of Chicago's Leighton Criminal Courthouse a free man with his hands planted on the hulking shoulders of a bearded man who parted the sea of press puddling around them.
On that March 26 day, all 16 felonious disorderly conduct charges against the Empire co-star were tossed out by the Cook County State's Attorney office, led by prosecutor Kim Foxx.
Smollett, who received community service for his hand in allegedly staging the bigoted beating against him, spoke his truth through a written statement, refusing to admit wrongdoing.
"I would not be my mother's son if I was capable of one drop of what I'm accused of," it read.
How It Started
Smollett had claimed in a network-televised interview that he had been "jumped" and slandered by two ski-masked men who slugged him, put a noose around his neck and shouted "This is MAGA country!" on the early morning of January 29 while attempting to bring home a Subway sandwich. This allegation led to the opening of a hate crime investigation by the Chicago Police Department.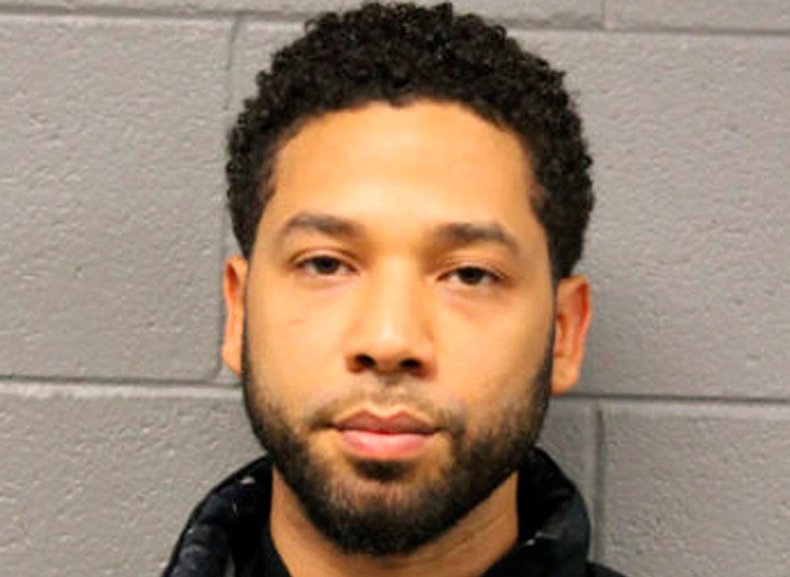 But investigators soon turned away from the pair of alleged attackers — later determined to be Nigerian-born brothers, Olabinjo and Abimbola Osundairo (both of whom had apparently done fleeting work on Empire) — and focused squarely on Smollett as his version of the facts allegedly began to unravel. In April, the brothers filed a defamation lawsuit against Smollett's legal team.
Police formally brought charges against Smollett, alleging he had cooked up a hate-crime hoax and wasted valuable department resources. But the case was ultimately tossed by Cook County prosecutors with little explanation.
Smollett has maintained his innocence.
The Story Gets Stranger
Since then, as people have tried to sort out what actually happened and why the case against Smollett was dropped, the city has played host to a legal whodunnit, featuring an ensemble cast rife with possible conflicts of interest.
Foxx, the State's Attorney for Cook County and the prosecutor whose office was responsible for dropping the charges, has found herself at the center of this storm.
In February, while the matter was still under investigation, Foxx recused herself from the Smollett case to avoid any conflict of interests as she may have known people possible witnesses. "Out of an abundance of caution, the decision to recuse herself was made to address potential questions of impartiality based upon familiarity with potential witnesses in the case," Foxx's office explained at the time.
Despite Foxx's recusal, her decision to keep the matter in her office — passing the case to prosecutor Joseph Magats and forgoing the appointment of a special prosecutor as Illinois state law dictates — has come under fire.
Also coming to light was a curious backchannel text messages between Foxx and former Tina Tchen, chief of staff to Michelle Obama. These messages reportedly encouraged Foxx to hand the investigation over to the FBI.
In one text, Foxx purportedly informed Tchen she "convinced" Chicago Police Department Superintendant Eddie Johnson "to reach out to FBI to ask that they take over the investigation."
The aftermath of Smollett walking from potential crimes (where he could have faced prison time) also drew a verbal dressing-down from President Donald Trump, who described the decision as an "embarrassment" and added that "Somebody has to, at least, take a very good, hard look at it."
The FBI has reportedly been looking at the handling of the case as well as a threatening letter mailed to the Empire set in Chicago several days before the alleged January 29 attack. Smollett had claimed this letter was laced with a powdery substance and included hate-fueled language and images.
"It had a stick figure hanging from a tree with a gun pointing towards it," he said, adding it included in "red caps...MAGA," likely referring to President Trump's campaign slogan: "Make America Great Again."
"Did I make that up too?" Smollett asked, rhetorically, in the televised interview prior to his arrest.
Chicago Mayor Rahm Emmanuel's administration sent Smollett's legal team a demand letter to pay for the almost 2,000 worth of overtime hours that city police worked to crack his case and an internal investigation was launched to figure out if there was a miscarriage of justice.
Recuse Me?
And this week, a civilian and retired jurist's petition to appoint a special prosecutor in the investigation nudged the scales of justice in the Smollett saga.
On Thursday, Judge LeRoy Martin, Jr., decided against recusing himself in the matter, but did decide to let another jurist rule on whether or not a special prosecutor should be appointed in the probe into Foxx's handling of Smollett's criminal case.
Martin's agreement to let someone else decide on the matter of the special prosecutor fulfilled only a part of a petition filed last week by Sheila O'Brien, a Chicago citizen and retired Illinois appellate judge, who argued that not only should an independent prosecutor be appointed, but that Judge Martin should recuse himself.
Why? Because, O'Brien noted, Martin's son works for the State's Attorney's office — the very branch of government that would be investigated in the case.
Among the many pointed questions O'Brien asked in her call for recusal, was one that specifically addressed the question of Judge Martin and his son.
"Why are you fighting so hard to keep Judge Martin, when there are hundreds of judges in Cook County and around the State who do not have a son hired by you/your administration and are not working for you and under your supervision," read the question.
On Thursday, in explaining his decision to remain on the case but pass the special prosecutor question on to someone else, Martin paraphrased the late U.S. Supreme Court Justice Antonin Scalia.
"I am not unmindful that the appearance of justice is important," the judge said. "I think it is prudent and wise that I transfer the matter."
O'Brien's full list of questions were captured in the following tweet. The retired judge implied, among other claims, that Foxx did not actually recuse herself from the matter, and that she crossed the line when she communicated privately with a private attorney and with Smollett's family, and failed to answer questions about dropping the Smollett prosecution.
Newsweek's attempts to reach the Cook County State's Attorney's Office were not returned.
Martin's decision regarding the special prosecutor matter earned restrained praise by a source with close ties to the Cook County State's Attorney's Office.
"It really goes to the credibility, not only of the office but the state's attorney [Foxx] herself," the source, who agreed to speak to Newsweek on the condition of anonymity, said. "If Martin made an adverse decision, his kid might be affected by it... So I understand from his standpoint his potential not wanting to show any appearance of impropriety."
The decision was a reversal of sorts, as only one week earlier Martin had reacted with consternation over questions of his fairness on whether or not to appoint a special prosecutor.
"Never before has the issue come up regarding this, considering the fact that I sit in judgment of cases every day involving the state's attorney's office," he said, according to The Chicago Tribune. "It troubles me that we're having this discussion about my family member because bringing one's family into these kinds of circumstances is troubling."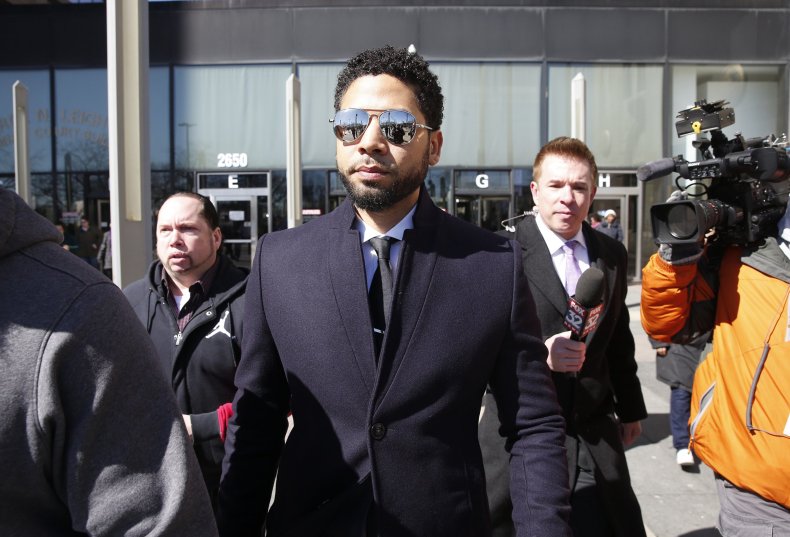 The matter of appointing a special prosecutor — or not — now heads to 81-year-old Judge Michael Toomin's docket, who, according to the source, has earned a reputation as a "good judge."
"I don't think Toomin gives a you-know-what about being influenced one way or the other way," said the source. "It's not like his career is going to depend on it."
Nevertheless, the source was concerned with the way in which the office as a whole is being run.
"This really does shine a light — not only on the case in of itself, but it shines a light on how mismanaged the office is," said the source. "There really are serious cases being mismanaged."