The Cool New Japanese Propulsion System Australia Wants for Its Submarines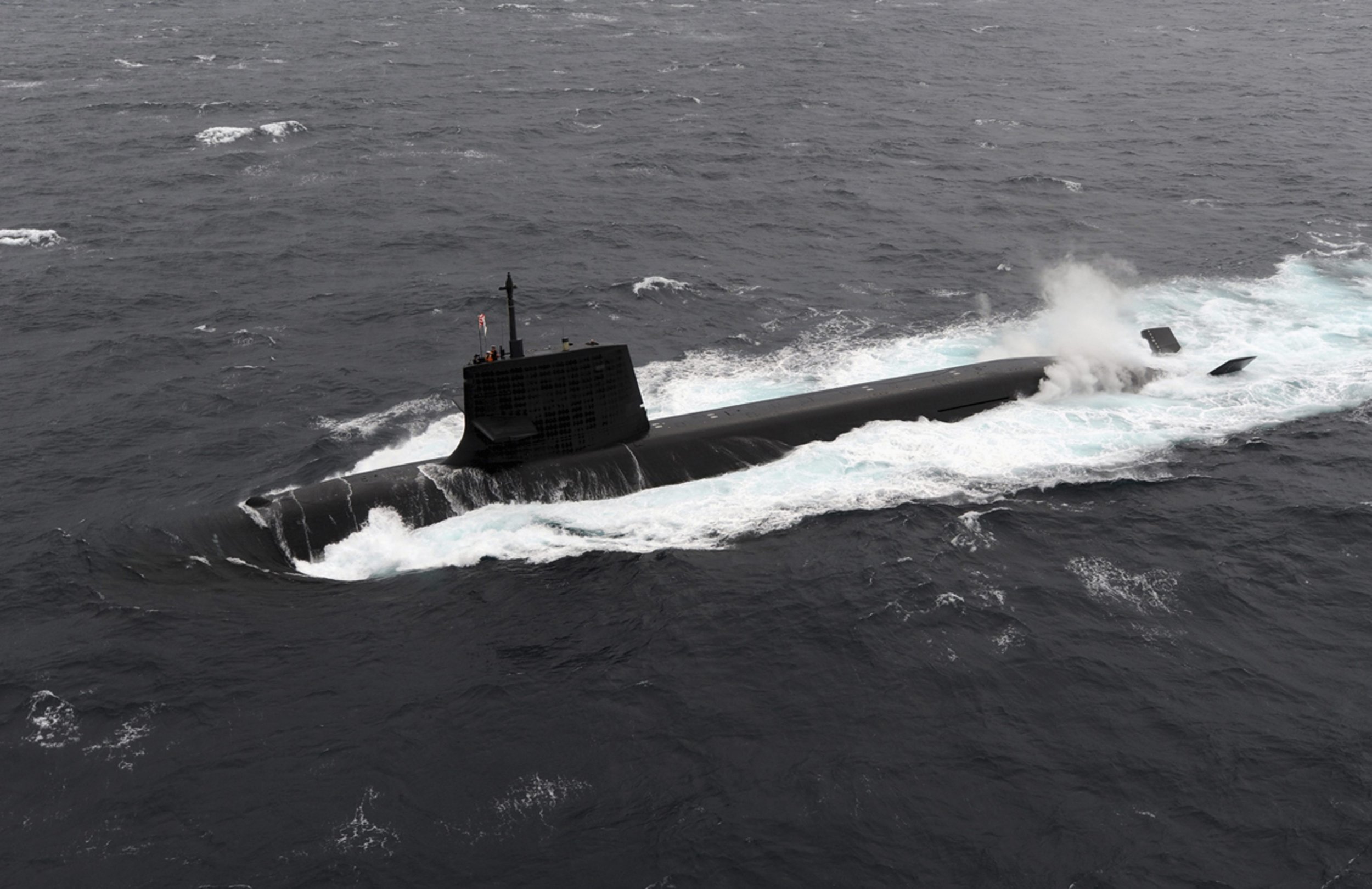 TOKYO (Reuters) - Australia wants a new Japanese propulsion system for its next generation of submarines, government officials with direct knowledge of the matter said, bolstering Tokyo's position as the likely builder of the multibillion-dollar fleet.
Reuters reported in September that Australia was leaning towards buying 12 submarines based on Soryu-class vessels built by Mitsubishi Heavy Industries and Kawasaki Heavy Industries. The new submarines will replace six ageing Collins-class boats.
In talks since then, Canberra has said it wants a lithium-ion battery propulsion system for the submarines, two Japanese officials and one Australian official told Reuters.
Japan is a leader in lithium battery technology and its next generation of Soryu submarines will be the world's first to be powered by such a propulsion system. Those vessels are expected to be tested and commissioned around the end of the decade.
Experts say the technology will give submarines better underwater range and speed compared to other diesel-electric vessels that use air independent propulsion (AIP) undersea, a system that requires fuel to operate.
"Australia is really interested in lithium-ion propulsion," said one official, who declined to be identified because he was not authorised to talk to the media.
Prime Minister Tony Abbott is under mounting domestic pressure to build the submarines at home, especially since European contenders have emerged and said they would do the work in Australia. Swedish defense firm Saab has already submitted a bid, Swedish media reported last week.
On Sunday, Abbott said Australia was holding talks with a number of countries on replacing the Collins-class submarines, which have been panned for being noisy and easily detected. He gave no further details.
Awarding the contract to Japan would net it a big portion of Australia's overall A$40 billion ($34.3 billion) submarine program.
The deal would also mark Japan's re-entry into the global arms market, just months after Prime Minister Shinzo Abe ended a ban on weapons exports as part of his efforts to steer Japan away from decades of pacifism.
A Japanese Defense Ministry spokesman said Tokyo was "discussing cooperation in defense equipment in a number of areas" with Australia but added he could not comment on specific projects.
A spokesman for Australian Defense Minister David Johnston said: "We understand Japan is considering improvements in battery technology for its submarines as recently reported in the media but we will not be commenting on specific technical aspects related to submarine propulsion systems."
JUST RECHARGE YOUR BATTERIES
Non-nuclear submarines typically use diesel-electric engines at the surface and an AIP system undersea with conventional batteries as a backup power source. Lithium-ion propulsion has not been used in part because of the difficulty in adapting the technology for use in confined vessels.
"The advantage of lithium-ion batteries is that you won't need to return to port" to refuel, said Masao Kobayashi, a retired admiral who commanded Japan's submarine force until 2009.
"You can just find a quiet place at sea and recharge your batteries. That means significantly longer operations."
Canberra has not made public any technological specifications or decided whether to hold a public tender for the vessels.
But lithium-ion technology and other technical aspects are under discussion in talks that began in earnest after Johnston last month formally asked Tokyo to help develop the new submarines, the sources said.
Australia needs to begin replacing its Collins class submarines by the mid-2030s at the latest.
Apart from Sweden's Saab, ThyssenKrupp Marine Systems of Germany and France's state-controlled naval contractor DCNS have expressed interest in Australia's submarine program.
None of the three European makers have built a submarine as big as the Soryu class, nor do they have Japan's lithium-ion technology, experts say.
Current Soryu vessels with AIP propulsion cost around $500 million each while the lithium-ion submarines are being budgeted at $100 million more.
The United States, a close ally of both Japan and Australia, would welcome Canberra's purchase of Japanese submarines because of the increased interoperability it would give the three navies, senior U.S. commanders have told Reuters.