The Coolest Apple Accessories You Won't Be Able to Stop Thinking About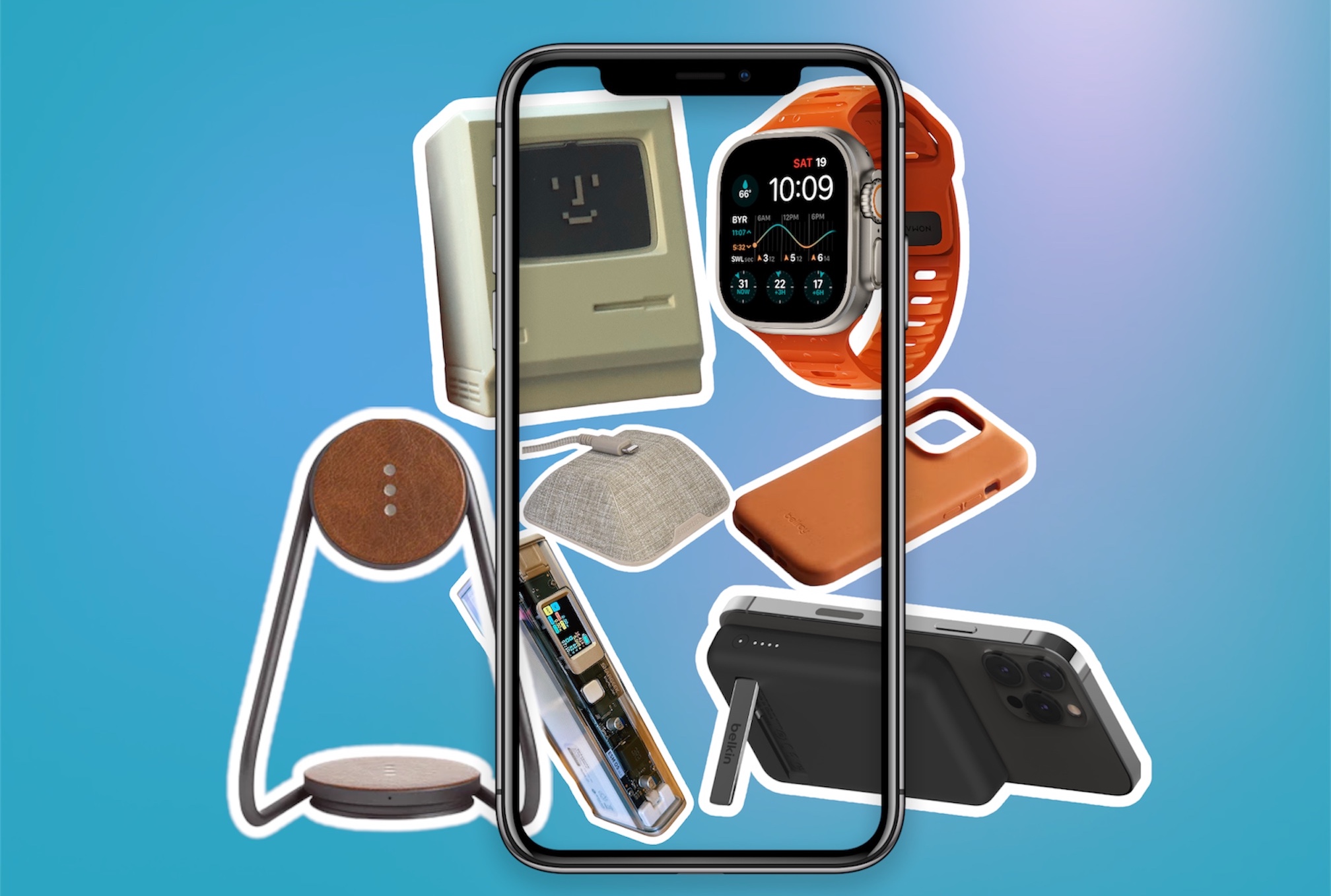 A new iPhone, Apple Watch, iPad and Mac are great, but the thing that really puts them over the edge are the cool accessories that go with them. For iPhones, that might be a top-quality case or a clever MagSafe charger. For other products, it could be a cute power adapter that can power up your device in a snap.
The gadgets listed below are not unique because they're the first of their kind. It's quite the opposite. Most of the chargers, watchbands, stands and other products are extremely common. The difference is that the items bring a fun, clever or simple perspective to an existing category. It makes them irresistible in a lot of ways. But sometimes it's also just the colors or design you can't look away from. In case it's not clear, not all the products are exclusively made for Apple products. As always, the prices listed may fluctuate over time.
Shargeek Retro 35W GaN Charger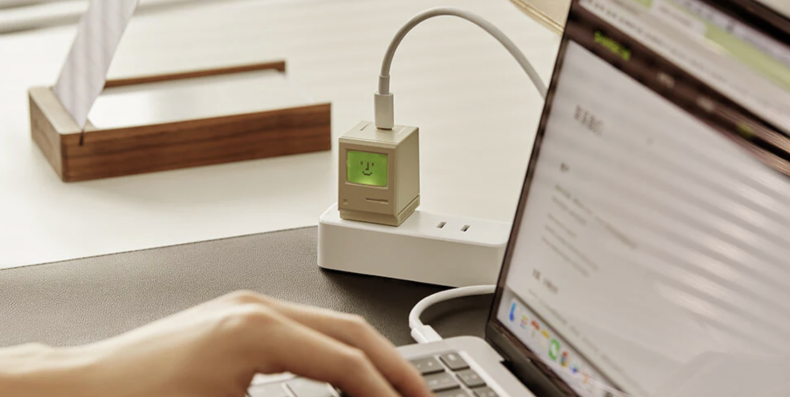 The Shargeek Retro 35W GaN Charger is smaller than the power adapter that comes with a MacBook Air, by default, but it will charge your computer faster. The classic-looking Mac charger provides 35 watts of power and will let you know how fast it's charging based on the color it lights up. If you don't care for the smiling Mac face on the device's screen, you can replace it with any of the other included stickers.
It may only have a single USB-C port, but this charger has been living on my desk and in my travel bag because it's so fun. It works for my laptop, iPad and anything else I need it for.
Buy at Shargeek for $59.99.
Courant Mag:2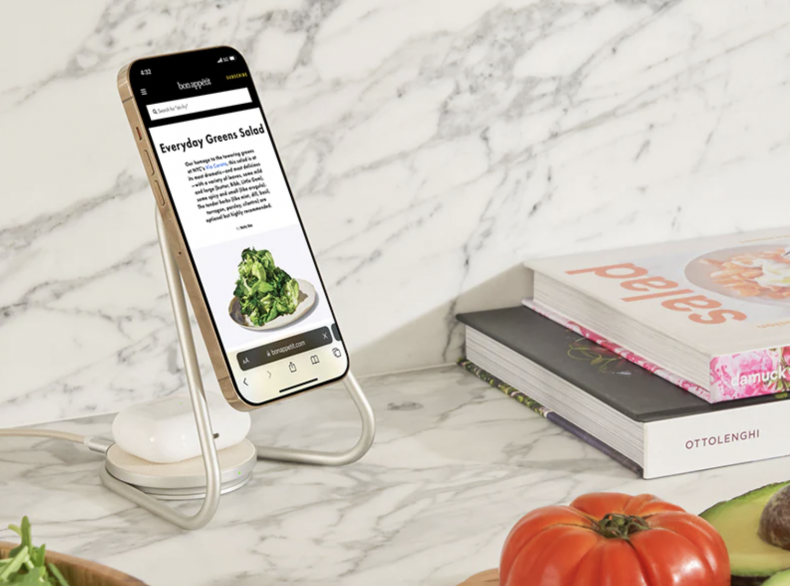 With technology products, almost always function outranks form. In the case of Courant's Mag:2, however, the equation is altered. Whether it's your desk or the kitchen counter, sometimes you do need a stunning piece of gear that doesn't look utilitarian. The Mag:2 is a MagSafe charger on the top that works at a 7.5-watt speed with iPhones 12 and later. The second, bottom charger is 5 watts and is meant for AirPods or another Qi-enabled device.
Courant has been known for its bedside wireless chargers that prioritize fashion over cutting-edge technology. Its latest line of MagSafe products continues to further that trend, allowing people to place these devices in more places around their home because they're no longer embarrassed by the look of an ugly charger.
Buy at Courant from $100.
Nomad Ultra Orange Sport Band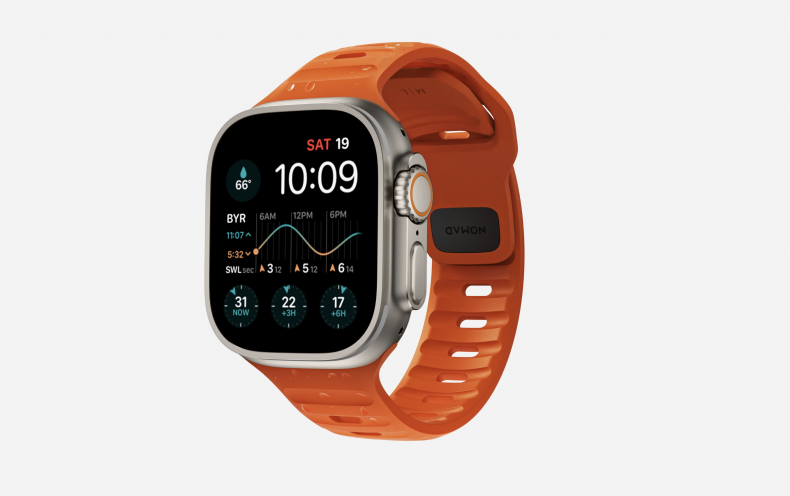 One defining part of the Apple Watch Ultra is its orange Action button. If you want the largest smartwatch Apple sells, then you won't be able to escape the orange color on its Digital Crown or Action button. And if you're interested in taking the aesthetic further, Nomad has a new Sport Band in Ultra Orange.
I've tried Nomad's Sport Band, and it was great. The rubbery material was pleasant to the touch, and it fit well around my wrist. The orange adds a zing of personality that matches the Ultra's bold features. But even if you don't have Apple's biggest watch, this new band will also work with its 45-millimeter Series models.
Buy at Nomad for $59.95.
Bellroy Bio Phone Case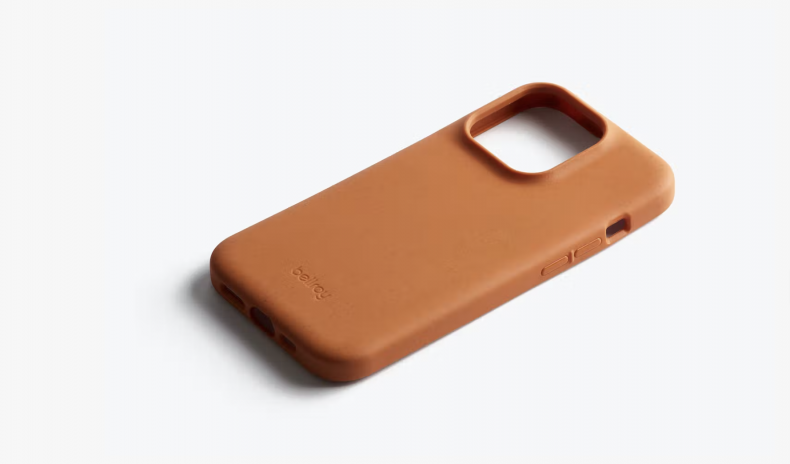 Each year I throw away an iPhone case because it won't fit the latest model phone. Instead of throwing the case away, Bellroy came up with a better solution: a compostable case. The Bio Phone Case is made to decompose in about six months with no toxic residue. The company says that the case is made from a "bio-based polymer, mixed with bamboo flecks for texture." I love the idea of tossing my old phone case in the dirt, rather than in the trash can.
Buy at Bellroy from $35.
Smartish Cable Wrangler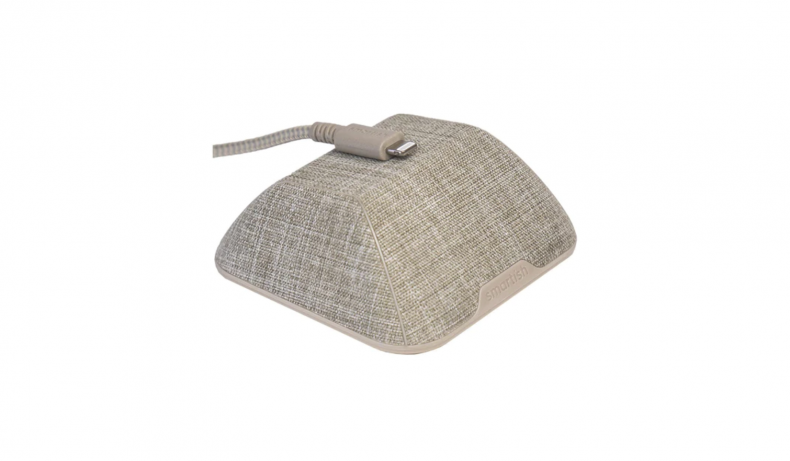 The Smartish Cable Wrangler magnetically holds cables from slipping off a table or moving around. When I first got it on my desk, I thought it was interesting but didn't know how useful it would be in practice. After some time, it turned out to be needed on a daily basis. My most common use for it has been unplugging my docked laptop and attaching the Thunderbolt cable to it so it doesn't slip off the tabletop. The Cable Wrangler will work with any cable and comes with little magnetic attachments.
Buy at Smartish for $24.99.
Shargeek Storm2 Slim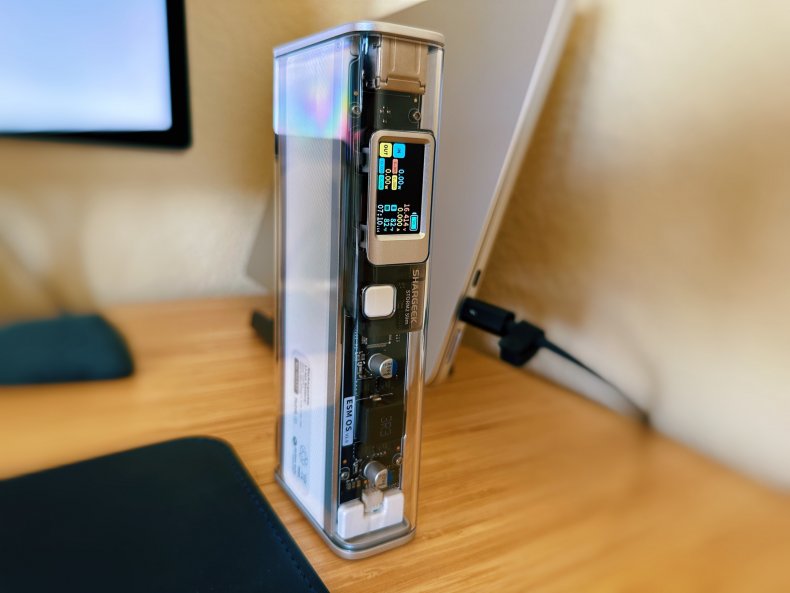 Much like the Shargeek Retro Charger above, the Storm2 Slim portable battery pack isn't only beautiful and visually interesting, but it's also completely functional. The external battery has a display to show the charging speed, internal temperature and even a timer to record how long a device has been charging.
It only took a moment for me to fall in love with its clear case, which allows you to see all the components inside. The Storm2 Slim has a USB-A and a USB-C port. It has a 20,000 mAh capacity, which should be enough to recharge your iPhone about four times. It's also safe to bring on airplanes.
Buy at Shargeek for $199.
Belkin Magnetic Wireless Power Bank 5K Plus Stand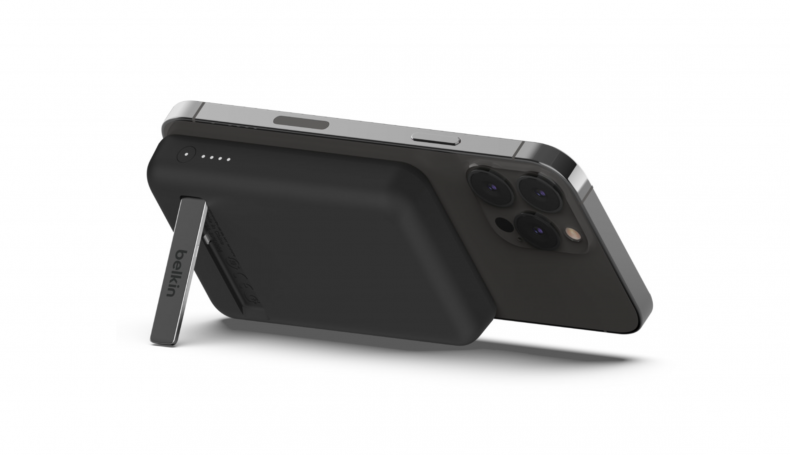 When your phone is running low on power but you aren't near a wall, a magnetic battery pack can stick to the back of an iPhone 12 and later models to solve the problem. The Belkin Magnetic Wireless Power Bank 5K Plus Stand adds a small but important twist with its pop-out kickstand. It can hold an iPhone vertically or horizontally so you can continue to do a video call or finish streaming your TV show. The power bank works at a 7.5-watt speed and supports pass-through charging.
Buy at Belkin for $59.99.
Satechi USB-C Slim Dock for 24-Inch iMac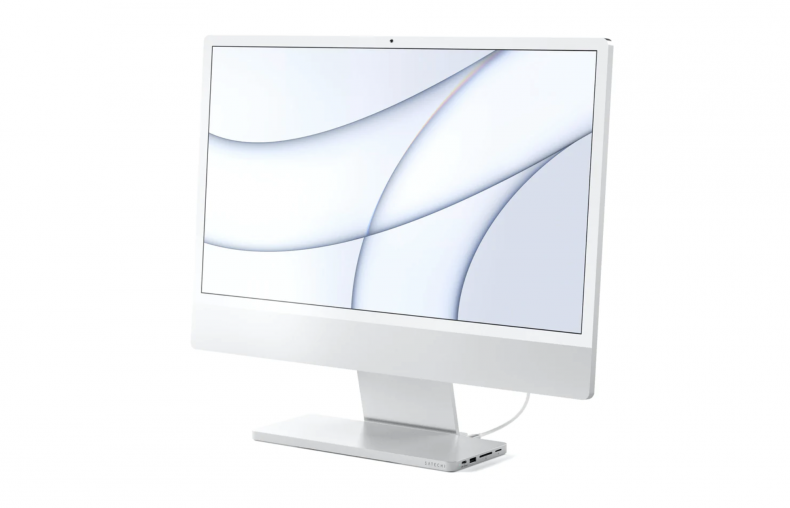 Owners of a 24-inch iMac should be delighted by the Satechi USB-C Slim Dock, which makes managing its ports much easier. The tailor-made dock fits exactly over the desktop computer's stand and blends in perfectly. This dock has its ports on the side, so you no longer need to reach around to find them on the back of the computer. The Satechi features one high-speed USB-C data port, one high-speed 10 USB-A data port, two USB-A 2.0 ports, two card reader slots and a hidden NVMe SATA enclosure. The dock comes in silver or blue.
Buy at Satechi for $149.99.
Nomad Leather Cover for Siri Remote and AirTag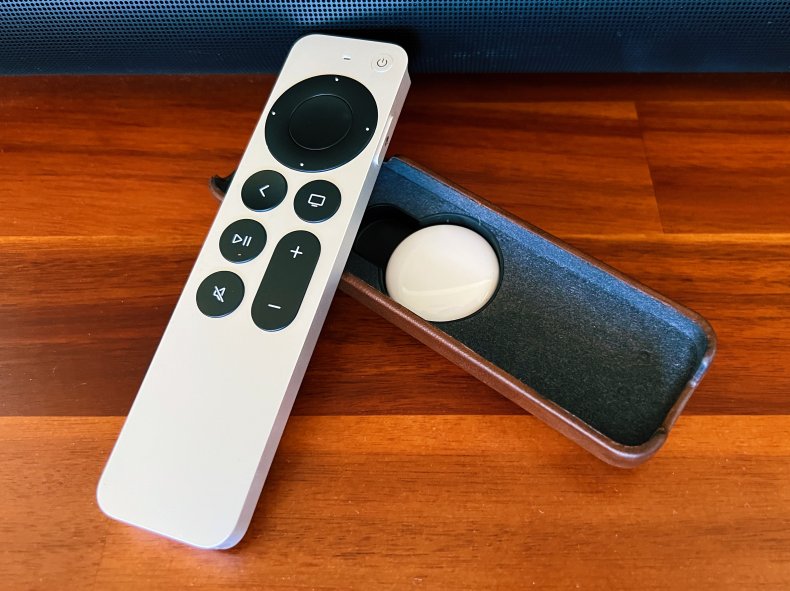 AirTag is Apple's small Bluetooth tracker that helps you keep tabs on your stuff. Most holders for the product clip onto bags or are for key rings. The Leather Cover for Siri Remote and AirTag bucks that overly common use and helps you avoid losing your Apple TV remote.
From the outside, this cover looks like it's for protecting the remote from damage, but inside it secretly holds an AirTag. Why does this actually work? Because AirTag uses a U1 chip to get a precise location, within inches, so you can find a remote hidden in couch cushions. More than tracking, the cover makes the remote a lot more comfortable to hold and use.
Buy at Nomad for $39.95.
Newsweek may earn a commission from links on this page, but we only recommend products we back. We participate in various affiliate marketing programs, which means we may get paid commissions on editorially chosen products purchased through our links to retailer sites.