Coors Beer Answers The Call of a 93-Year-Old Woman on Lockdown Desperate For a Cold One
A photo of Olive Veronesi went viral after the 93-year-old beer drinker was down to her last cans. Veronesi was unable to replenish her stash due to isolating herself during the pandemic. Yesterday, Molson Coors made a trip to Seminole, Pennsylvania to deliver a special package for the elderly beer lover.
Last week, Veronesi was caught on camera by a relative, holding a sign that said, "I need more beer!" The snapshot was shared online by television station KRCG and pretty soon it was everywhere. The viral image even garnered the attention from Meteorologist Matt Rudkin, from WSBT-TV station.
On his Facebook page, Rudkin wrote, "This picture made me laugh out loud when it popped up on my newsfeed. Hope it does the same for you on this Friday!"
"Weird times we are in," added Rudkin.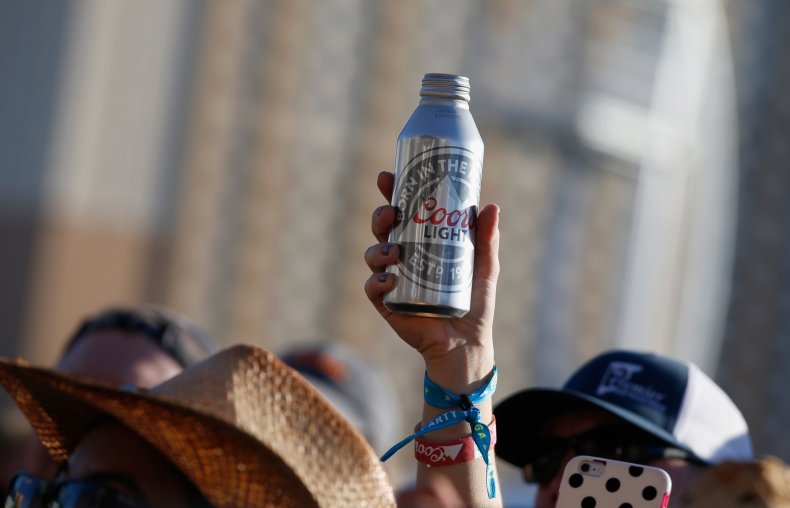 These times just got weirder, because who knew that Coors made house calls? On Monday, Mark Linder and his associate from Molson Coors arrived at Veronesi's home with a special delivery. With 10 new cases of beer, Veronesi has enough to drink for the next 150 nights.
Veronesi explained her situation to WKYT, "I was on my last 12 cans. Anyway, I have a beer every night. Beer has vitamins in it; it's good for you, as long as you don't overdo it."
Linder added, "My associate and I put in 10 cases of beer and drove up and made sure Olive got her beer, so she can continue her healthy regimen of a Coors Light a day."
So the next time, you open up a cold one, count your blessings and be grateful Veronesi's supply won't go dry anytime soon.