Cop Admits to Arresting Woman in Bar Because She Made 'No Eye Contact' With Him
A police officer in New South Wales, Australia has admitted to forcibly arresting a transgender woman at a hotel bar in May 2019 because she didn't make eye contact with him. He has also been accused of falsifying records connected to her arrest.
In a Tuesday court hearing, 61-year-old Senior Constable Mark Follington said he noticed 25-year-old Anya Bradford's lack of eye contact while she sat in the VIP area of a bar and gaming lounge at the Railway Hotel in Liverpool, South Sydney. He said that in his experience, people who avoid eye contact often have warrants out for their arrest. However, Bradford did not, according to 7 News.
Follington and another officer, Probationary Constable Mark Brown, asked for Bradford's name as she tried to leave the bar. She allegedly told the officers to "f*ck off," mentioned that she didn't have her ID and said she had a meeting to get to, police claimed. When the two officers tried to block her exit from the bar, she ran off in the opposite direction.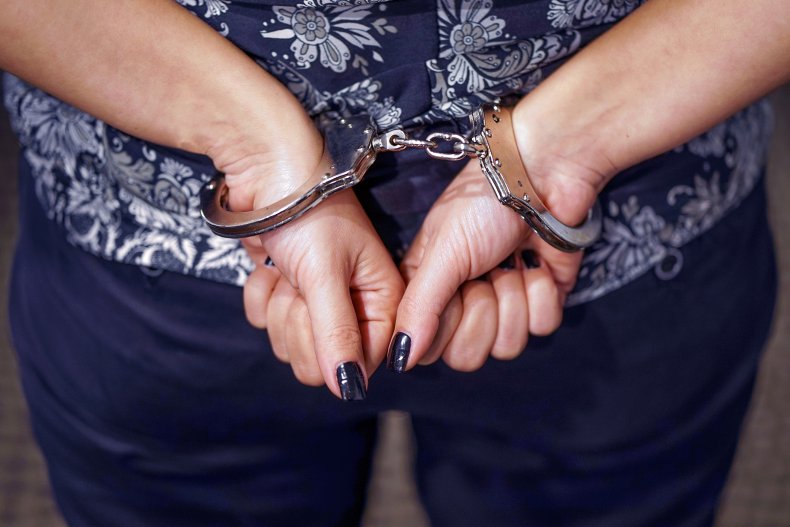 Video footage from their encounter inside and around the hotel found that Bradford kicked towards the officers as they attempted to restrain her. When she tried to board an elevator, they pulled her out by her arm and eventually restrained her, using a stun gun on her and pepper-spraying her.
Follington claimed that Bradford kicked him twice in the groin during the arrest. Bradford claimed that police slammed her against an ATM machine and knocked her head into a wall by pressing a stun gun against her neck.
"The larger officer picked me up by the handcuffs, like I was on a leash, like I was a dog, then he dragged me out... laughing," Bradford said when recounting the arrest to Magistrate Michael Crompton at the Downing Centre Local & District Court last September, according to the Star Observer.
She also told the court that the officers referred to her as "it," commonly used as a slur against trans people, and that Follington allegedly kneeled on her chest during the arrest, making it hard for her to breathe. She also alleged that during the arrest, Brown threw punches to her face.
Follington said that at the time, he and Brown were working on an anti-drug patrol called Operation Deadpool. As such, they had asked to see the IDs of numerous game room patrons. He later charged Bradford with resisting arrest and assaulting a police officer. The charges have since been dropped, according to News.com.au.
However, Follington now stands charged of falsifying documents about her arrest. For instance, in his documents, he said that Bradford had shoved him in the gaming lounge, The Daily Telegraph reports. Video footage from the gaming lounge showed that was untrue.
Follington has pleaded not guilty to tampering with evidence with intent to mislead a court and four other related charges. He told the court on Tuesday that he filled out the arrest paperwork to the best of his ability despite its discrepancies.
Bradford was identified as transgender by the Star Observer, Pink News and News.com.au.
Most trans citizens have reported facing at least one form of discrimination when interacting with Australian police, according to an April 2015 study published in SAGE Open journal. The study concluded that negative stereotypes of trans people may cause officers to be more hostile or aggressive when dealing with transgender individuals.
Newsweek contacted the NSW Police Department for comment.