A veteran law enforcement officer was caught and charged earlier this month after allegedly importing cocaine into the U.S. with intent to distribute it.
According to a release from the U.S. Attorney's Office for the Southern District of Florida, Shelian Cherine Allen arrived at Fort Lauderdale-Hollywood International Airport on February 3 on a flight from Montego Bay, Jamaica. Allen, a Jamaican citizen, had been employed by the Jamaica Constabulary Force for the last 18 years.
Upon being inspected by U.S. Customs and Border Protection (CBP), Allen was found to be allegedly carrying a package of cocaine inside of her vagina as well as one inside each of her bra cups.
"Allen also had 90 pellets of packaged cocaine inside her stomach, which she had swallowed," according to the statement. "CBP officers took Allen to a local hospital, where she expelled the 90 pellets. In total, Allen had approximately 1,350 grams of cocaine on or inside her body when she entered the United States: about 234 in her vagina, about 174 grams in her bra, and about 942 grams inside her stomach."
The woman was indicted by the grand jury and charged with "importation of five hundred (500) grams or more of cocaine and possession with intent to distribute five hundred (500) grams or more of cocaine."
If convicted, the release says, Allen faces up to 40 years in prison on each count.
In June, NBC 7 in San Diego reported that Mexican drug cartels were recruiting American citizens as drug mules on an unprecedented scale.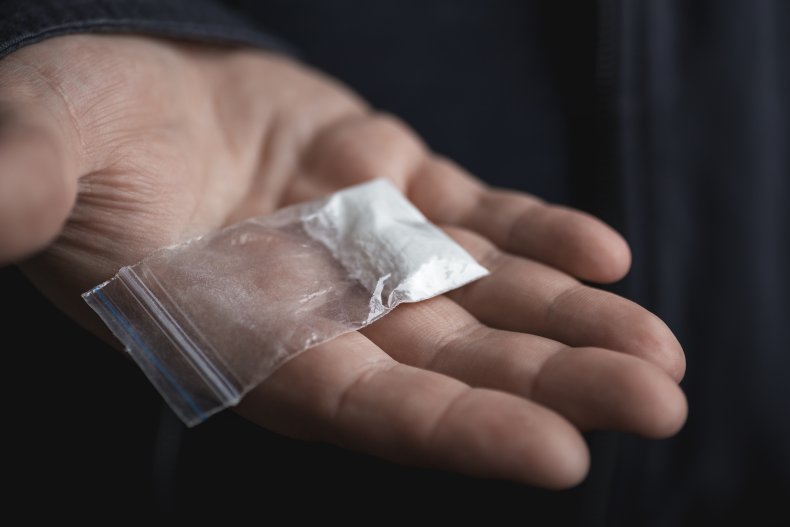 The outlet reported that officials say the uptick was a direct result of travel restrictions that prohibited Mexicans from crossing the border into the U.S.
CBP agents had seized more than 92,000 pounds of drugs from cars crossing the Mexican border into the U.S. between October 2020 and May, according to NBC 7. In a vast majority of cases, a U.S. citizen was behind the wheel.
According to CBP data, there was a total of 1,059,249 pounds of drugs seized in 2020, up from 901,315 pounds in 2019. In 2021, a total of 913,326 pounds of drugs were seized, according to the department.
For cocaine alone, 97,368 pounds of the substance was seized in 2021, up from 58,002 in 2020.
The release clarifies that the indictment contains "merely" allegations and that Allen will be "presumed innocent unless and until proven guilty beyond a reasonable doubt in a court of law."
Newsweek contacted the office of the U.S. Attorney for the Southern District of Florida for comment.