Cop Charged in Death of Man Who Ran Stop Sign, Started High-Speed Chase
A South Carolina police officer was charged with involuntary manslaughter Wednesday in connection with the shooting death of an unarmed man accused of running a stop sign and then leading the officer on a high-speed chase, according to investigators.
Hemingway police officer Cassandra Dollard, 52, could face between two and 30 years in prison if she is found guilty, the Associated Press reported. An arrest warrant from the State Law Enforcement Division said that Dollard tried to pull over Robert Junior Langley after he ran the stop sign, leading to a chase in which authorities say he was driving more than 100 mph. Langley ultimately crashed his car in a ditch and was shot in the chest while allegedly trying to get out the passenger door, agents said.
The deadly incident involving Langley and Dollard, both of whom are Black, comes as shootings involving police officers continue to gain national attention and outcry, including around a Louisiana incident involving Ronald Greene, who struggled with authorities also after an alleged high-speed chase, and the recent Minneapolis shooting death of Amir Locke.
The arrest warrant in the South Carolina incident said that Dollard told investigators she feared for her life during the encounter, but the attorney representing Langley's family said during a news conference Wednesday morning that Langley had no arrest warrants and did nothing that would have caused her to fear for her safety, according to the AP.
"He rolled through a stop sign. Add him to the list of Tamir Rice having a toy gun," attorney Bakari Sellers was quoted by the AP, referencing the Black 12-year-old boy who was fatally shot by Cleveland police in 2014.
In a statement to Newsweek, Sellers said that the charge filed against Dollard was a "little relief."
"This type of accountability doesn't happen often. Our law enforcement in South Carolina, the investigative bodies have gotten it right in this case," Sellers said.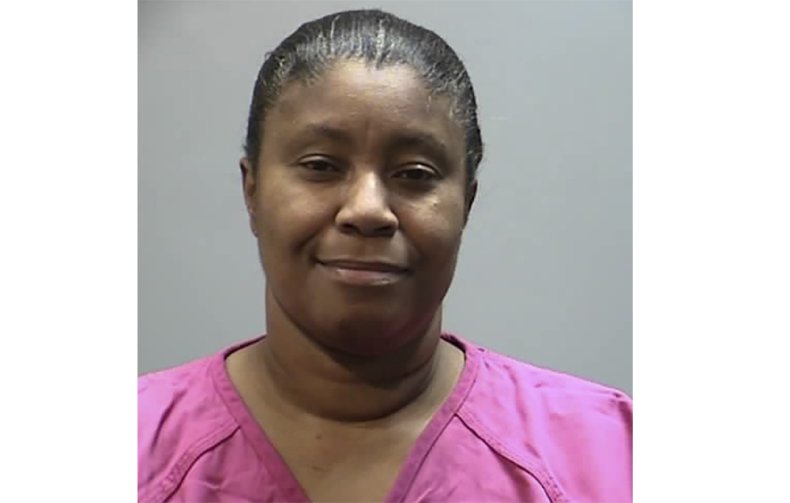 Langley's family was able to watch Dollard's dash camera footage, but they didn't provide specific details on the circumstances that preceded his death, The Sun News in Myrtle Beach reported.
Sellers did say during the news conference that the family saw Langley "being shot unjustifiably," the AP reported.
"They were able to hear him gargling blood and fighting for air—for his life. They were able to go through and see every image that you dare not want to see," The Sun Times quoted Sellers.
Langley, a father of 10 who worked at a chicken processing plant, was described by family friend Brenda Williams as someone who "wouldn't hurt a flea."
"He was a good man, he worked and he took care of his children," Williams was quoted by the AP.
Dollard will have a bond hearing Thursday morning, according to prosecutors.
Update 2/9/22, 4:45 p.m.: This article was updated with additional background information on Langley and the case against Dollard regarding his death.