Cop Denied Bail, Accused of Selling Drugs While on Duty in Georgia
A Georgia police officer has been arrested and charged in connection to allegations he sold marijuana while on duty and in uniform, the Georgia Bureau of Investigation announced this week.
Leon Mitchell, 32, was arrested January 28 after he allegedly sold marijuana to agents from the GBI Southwestern Regional Drug Enforcement Office in two separate Georgia counties. The GBI said Mitchell has been charged with two counts of sale/distribution of marijuana, one count of possession with intent to distribute marijuana, four counts of possession of a firearm during the commission of a felony, three counts of violating an oath of office and two counts of using a communication device during a felony.
The GBI added that it had become aware of accusations that Mitchell was selling marijuana while on duty for the Warwick Police Department, and over the course of its investigation, it obtained marijuana from him in the state's Worth and Lee counties before he was arrested at the police department.
The Marijuana Policy Project reports that Georgia has relatively strict marijuana laws and is one of the 19 states that still impose jail time for possession of marijuana, and about 40,000 Georgians are reportedly arrested annually for possession of marijuana.
Mitchell is currently in a Lee County jail after he was denied bail by a judge, according to the Associated Press.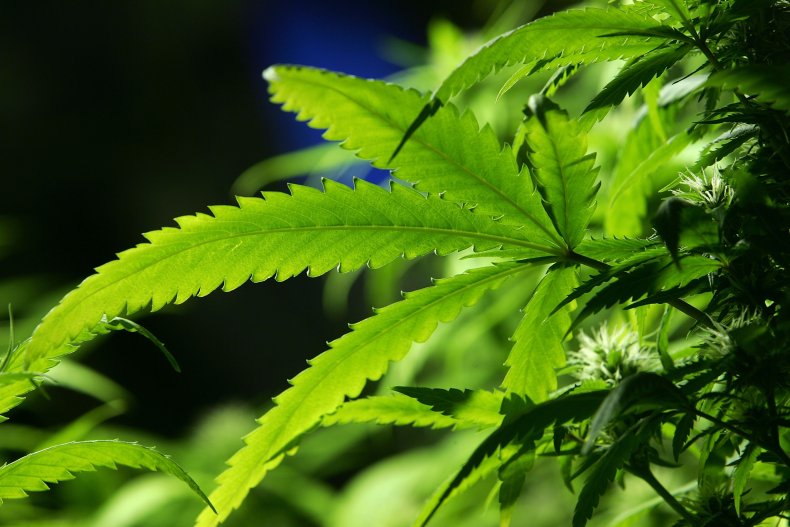 GBI officers searched Mitchell's vehicle and found marijuana, scales and plastic bags. The GBI also said that the investigation is ongoing and will be given to the District Attorney's Office when it is completed. The GBI did not estimate in its release a potential prison sentence if Mitchell is found guilty.
In September, two Columbus, Ohio, police officers were arrested on charges tied to allegations they were involved in distributing at least 8 kilograms of fentanyl and were working together to sell it and cocaine, Newsweek reported. The pair faced up to life sentences in prison for the charges, the U.S. Attorney's Office handling the case said at the time.
A Boston police officer pleaded guilty Thursday to several charges stemming from a $790 fake traffic ticket he gave a motorist that allegedly contained a threatening note that read, "Try fighting this…I dare you."
The officer agreed to spend one year on probation and pay the person he issued the false ticket to $525 as restitution for the money they spent fighting the ticket in court, Newsweek previously reported.