Cop and Firefighter Suddenly Become Ill After Exposure to Suspect With Cocaine
A police officer and firefighter suddenly became ill after coming into contact with a man in a pharmacy in downtown Los Angeles, authorities said.
The officer and firefighter came into contact with a "combative" man who was or had been in the custody of a security officer at Walgreens pharmacy at 617 W. Seventh Street at around 4.20 p.m. on Sunday, according to the Los Angeles Fire Department.
The LAFD Hazardous Materials Squad was redirected to an area outside a hospital, where both responders and the man received a decontamination shower, LAFD spokesman Brian Humphrey said.
A spokesman for the Los Angeles Police Department told Newsweek that the man was taken to hospital by the fire department, and no other action was taken.
Preliminary information indicated there was no evidence of a crime, the LAPD spokesperson said, calling the incident as a medical emergency.
The officer and firefighter, who both suffered from blurred vision and tingling hands, were treated and released from an area hospital later on Sunday, Humphrey said.
"Though an early evaluation of both responders attire by LAFD HazMat experts detected the presence of cocaine, there is currently no information regarding other contaminants being involved," he added. "No other injuries among workers or bystanders have been reported, and no escalating or on-site hazard was identified."
Though the fire department deleted the presence of cocaine, the Los Angeles Police Department said it was unclear what drug was detected, according to ABC7. The LAPD said tests for fentanyl came back negative.
Fentanyl is a powerful synthetic opioid that is similar to morphine but is up to 100 times more potent.
Synthetic opioids such as fentanyl are now the most common drugs involved in overdose deaths in the U.S., according to the National Institute on Drug Abuse (NIDA). In 2017, 59 percent of opioid overdoses involved fentanyl, up from just 14 percent in 2010.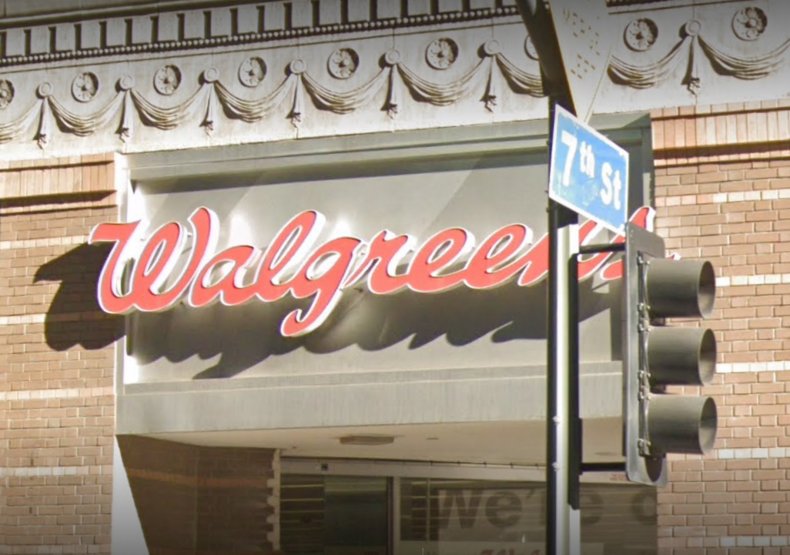 The fentanyl that is most often associated with overdoses is lab-made and sold illegally in the form of a powder, dropped onto blotter paper, put into eye drops or nasal sprays, or made into pills.
Some dealers mix fentanyl with other drugs like heroin, cocaine, methamphetamine, and MDMA—this is because it takes very little to produce a high with fentanyl, making it a cheaper option but it also means users risk taking stronger opioids than their body is used to without their knowledge.
The LAFD and Walgreens have been contacted for additional comment.