Cop Injured, Suspect Killed As Both Hit By Car During Foot Chase Over Traffic Violation
A cop was injured and a suspect was killed in Des Moines, Iowa, Monday night when they both were struck by a car in the street, police said.
The officer witnessed the suspect driving a van in reverse on a city street before pulling into a parking lot, Des Moines police said in a news release. The 48-year-old officer, who has not yet been named, stopped to question the driver, but the suspect allegedly provided a false name and attempted to flee the scene on foot.
The officer pursued the suspect, and then the two began a "physical struggle" in the southbound lanes of a street as the officer tried to take the man into custody, the Des Moines Register reported. The two moved into the northbound lanes of the street, and they were hit by a vehicle, according to the release.
Both men were transported to a hospital for treatment, but the suspect did not survive. The officer was still at the hospital Tuesday. Police did not provide specific details on his condition or the extent of his injuries but said that he is expected to recover.
The deceased suspect is a 31-year-old man from Des Moines, the Register reported. Police said in the release that he had a "felony-level, narcotics-related, active arrest warrant, and a barred driver's license," according to KCCI.
Des Moines police spokesperson Sergeant Paul Parizek said that the encounter between the suspect and the officer shouldn't have ended the way it did, KCCI reported.
"The consequences of what that warrant was for don't measure up nearly to what happened. Nobody should be dead right now," Parizek said. "Locally, this is one of the best examples we've seen of what can go horribly wrong if you resist arrest. This should have ended with everybody going home eventually."
The driver of the vehicle that struck them was a 28-year-old woman from Ames, Idaho, police said in the release. Authorities said that the crash couldn't have been avoided, and no charges are expected to be filed against the driver.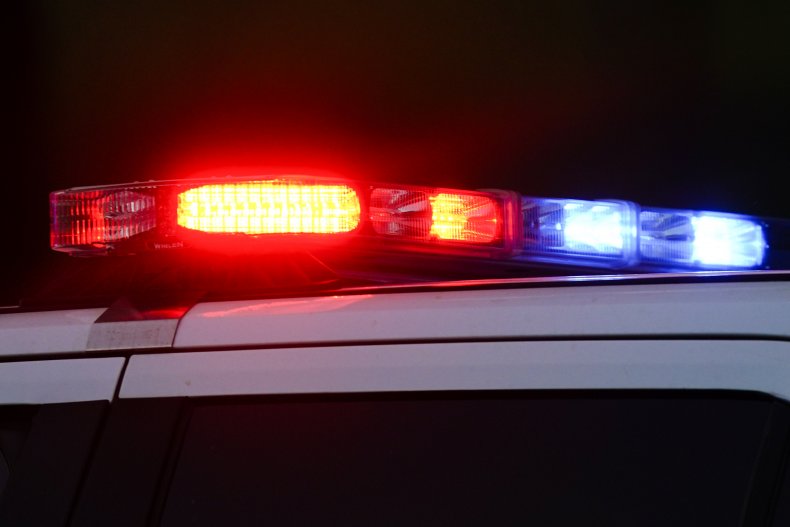 The crash happened just before 8 p.m. Monday after the officer radioed for help, saying he was involved in a violent encounter with a suspect. Police say that about a minute after that call, emergency dispatchers began receiving calls that an officer and a man he was chasing had been hit by a car.
Police did not immediately release the name of the man killed or the officer.
The Associated Press contributed to this report.