Watch: Off-Duty Cop Pulls Gun on Man Suspected of Stealing Mints
An off-duty California police officer pulled his gun on a man who he thought was stealing candy at a local service station, according to surveillance video. However, Jose Arreola was just buying a pack of $1.19 Mentos mints.
The March 16 surveillance video shows Arreola, 49, paying at the service counter and putting the mints into his pocket as he waited for his change. The off-duty Buena Park Police officer, dressed in black shorts and a black shirt, then pulled a gun from his pocket and told Arreola to put the candy back onto the counter.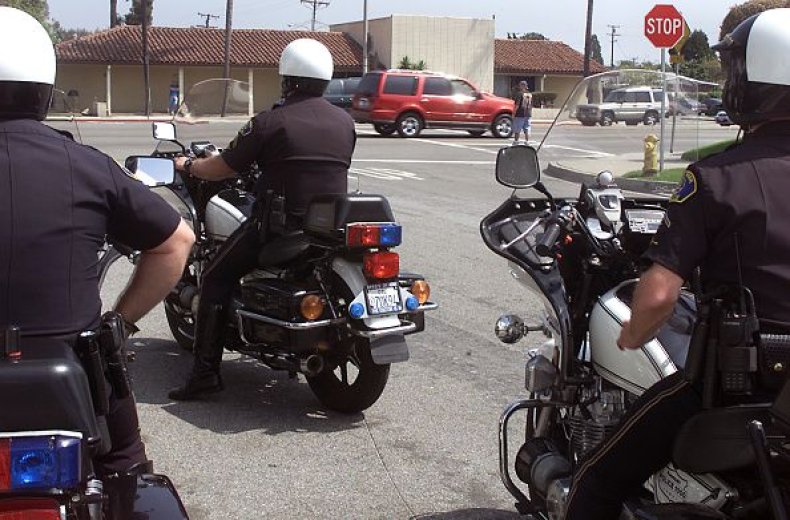 In the video, Arreola looked visibly shocked as he put everything back on the counter, saying that he already paid for the item.
"Get your cash and leave," the off-duty officer can be heard saying. He then asked the cashier if Arreola paid for the cash and the cashier responded "yes."
The officer is heard apologizing to Arreola on video as he walked out of the service station.
"It's been a month, and I still can't shake it," Arreola told The Orange County Register. "It was traumatic, the whole incident. [And] I grew up in Santa Ana. I've been shot at before."
In a Facebook post on Friday, Buena Park Police Chief Corey Sianez said that his office was "aware of this incident after it occurred and we immediately began conducting an administrative investigation into the conduct of the officer involved."
Sianez then said the video showed the officer drawing his gun "but not pointing it at a subject he allegedly believed was committing a theft."
The police chief then added, "I want you to know that after I watched the video I found it to be disturbing."
According to the OCR, Arreola has retained an attorney and is currently seeking financial damages from the Buena Park department.