Cop Shot in Ferguson, Suspect at Large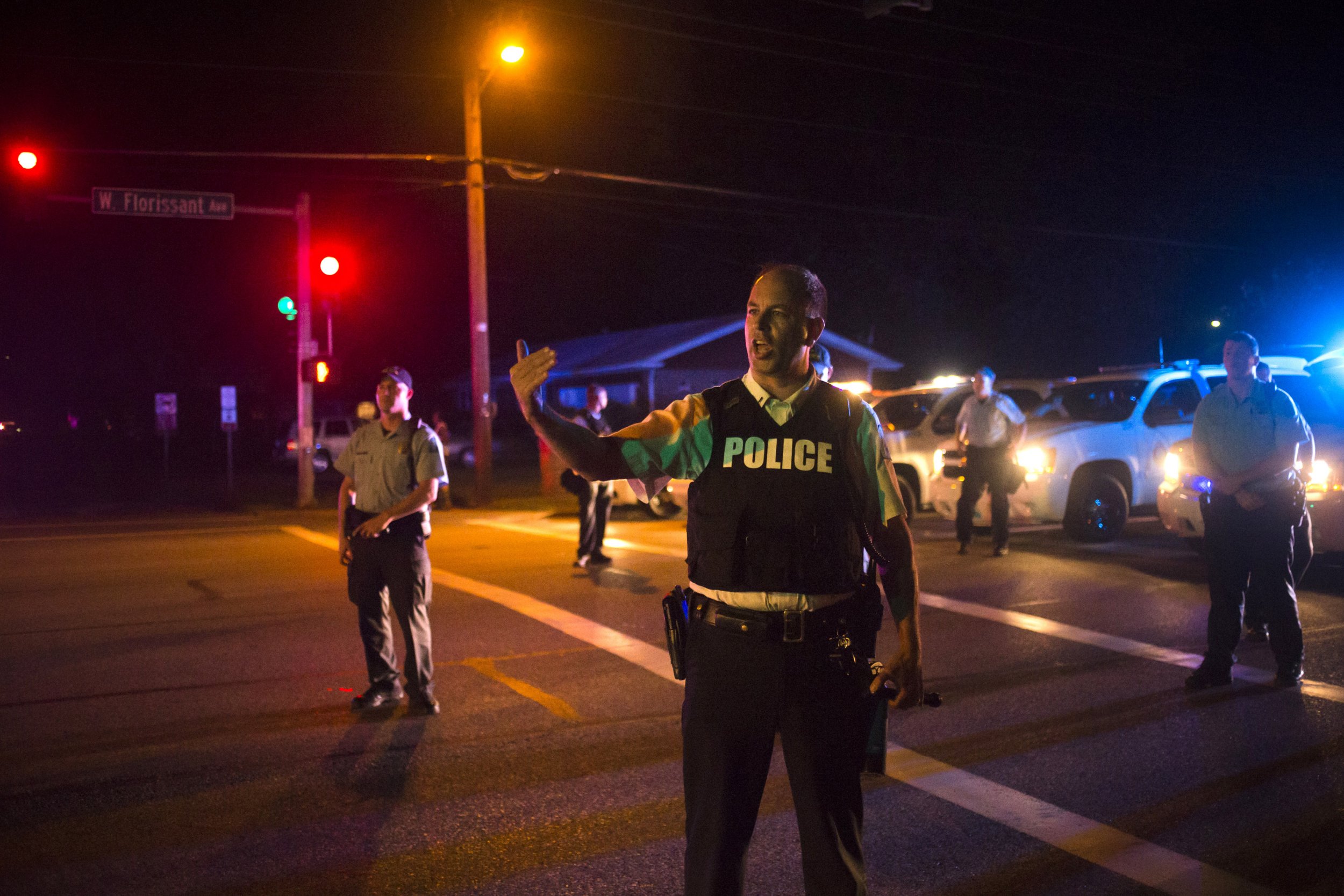 A police officer in Ferguson, Missouri, was shot late Saturday night, police said. He was taken to a local hospital and is expected to survive, reports KMOV, a St. Louis-based TV station.
The shooting occurred when the officer while on routine patrol encountered a suspect attempting to break into a local business, St. Louis Post-Dispatch reports. When the officer confronted the suspect, he pulled a gun and fired at the officer, who was struck once in the arm, Ferguson police chief Thomas Jackson and St. Louis County police chief Jon Belmar both said.
The suspect fled on foot, reports KSDK, a St. Louis-based TV station. The officer pursued. The suspect and the officer exchanged gunfire, but there is "no indication" the suspect was struck, KSDK says.
Police from "neighboring areas" joined Ferguson police in the hunt for the suspect for "more than an hour," but he remains at large, CNN reports.
Earlier reports by police incorrectly suggested that two suspects were involved in the shooting, and that the officer shot was a woman, according to CNN. Rumors circulating on Twitter that police had shot and killed a protester were also incorrect.
The shooting occurred away from and was unrelated to continuing protests over the August shooting death of Michael Brown, an 18-year-old black man, by Darren Wilson, a white Ferguson police officer, The New York Times reports.