Cop Tickets Harvard Grad for Blaring "F*ck Tha Police."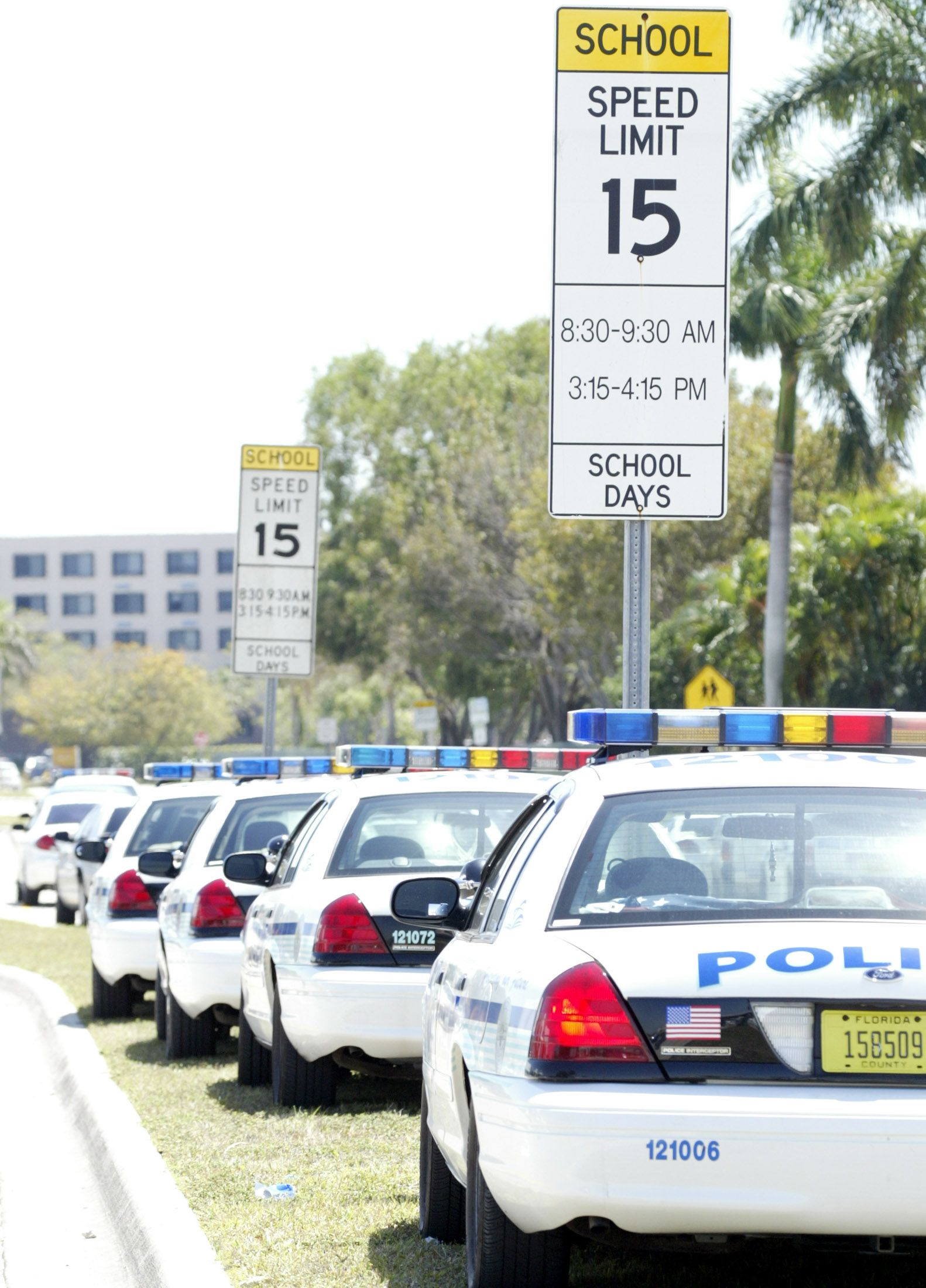 A two-time Harvard graduate is fighting back against a Florida police officer who allegedly gave him three tickets for playing the N.W.A song "Fuck the Police."
Cesar Baldelomar, 26, a Crimson alum and law student at Florida International University is not only disputing the ticket, he's also consulted a lawyer and is asking the police department in Hialeah, Florida, near Miami, to investigate Harold Garzon, the officer in question.
The incident occurred over Thanksgiving weekend, when Baldelomar was driving to his mother's home in Hialeah in his black Grand Jeep Cherokee. He says was stopped at a red light, listening to music, not far from where Garzon was filling out paperwork related to a traffic accident, when suddenly, the N.W.A song came on the radio. When Garzon,, heard the chorus —"F*ck the police!"— he allegedly wasn't pleased.
"Really? You're really playing that song? Pull over," the officer told Baldelomar, according to an interview the student gave the Miami New Times.
Newsweek reached out to Garzon through the police department, which did not respond to a request for comment.
After he pulled over, Baldelomar says the officer asked him who owned the car and acted surprised when he said it was his. "I felt violated," he told Newsweek. "I never made a gesture or even looked at the guy when the song came on. It's just not fair."
Now, Baldelomar, who is on leave from law school for financial reasons, says he is consulting an attorney about filing a grievance against the police department. "Hialeah has a history of corrupt policing," he said in an interview, adding that he doesn't have a criminal record or points on his license. "It upsets me. I'm sure they do this on a regular basis to people who don't know their rights."
As the Miami New Times first reported, Garzon has 16 other internal affairs claims against him, though it's not clear how many were legitimate.
In Baldelomar's case, the officer allegedly claimed it was illegal to play music loudly within 25 feet of another citizen, but Baldelomar knew this was false. Indeed, in 2012, the state Supreme Court in Florida ruled loud music laws were unconstitutional because they unreasonably restrict freedom of expression. "It was a case I had actually studied in law school," Baldelomar told the Miami New Times.
Baldelomar said he told Garzon he was wrong, and the Hialeah police officer was allegedly none too pleased. He called for backup, according to Baldelomar and two other officers approached and Garzon demanded proof of insurance. "I felt intimidated," Baldelomar said. "He was very curt."
The law student had the proof of insurance on his smartphone through a Geico application, but the officer allegedly said the law requires a paper record. In 2013, however, Florida passed a law accepting electronic proof of insurance coverage, one of 25 states to do so.
In the end, however. Baldelomar says he received three tickets: one for lacking proof of insurance, another for driving with out-of-state plates (he is a resident of Massachusetts) and yet another for not wearing a seatbelt (he says he was in fact wearing it). "It's not about the seriousness of the charge," Baldelomar says. "It's the principle."