Cop Who Choked New York Man Had History of Civil Rights Complaints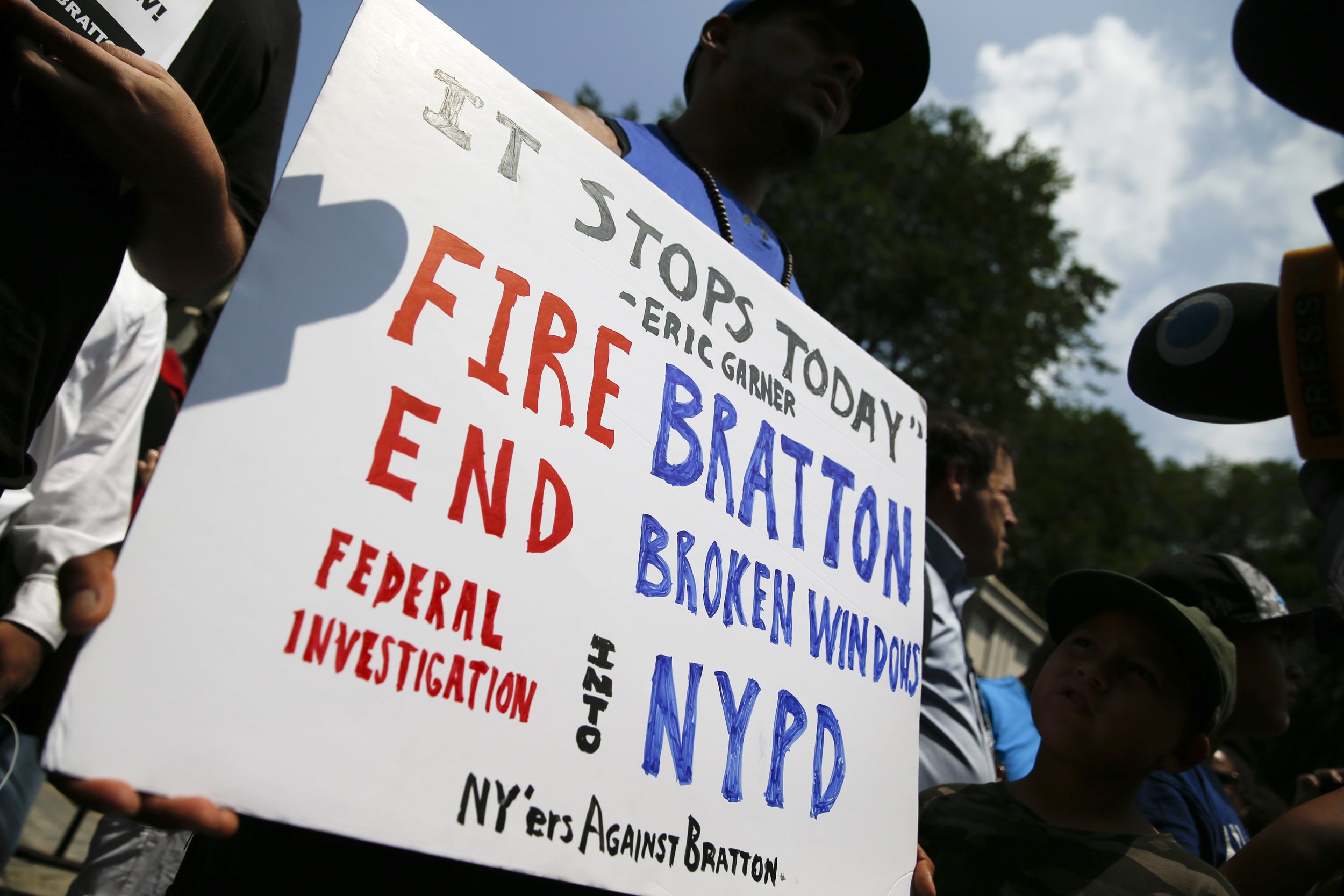 The New York City Police officer reassigned after using a chokehold on Staten Island resident Eric Garner, who later died, had been sued twice before for civil rights violations. The two suits against officer Daniel Pantaleo, first reported by SILive.com, came in June, 2013, and February, 2014.
In the first suit, filed June 21, 2013, Darren Collins and Tommy Rice, both of Staten Island, alleged that Pantaleo and several other officers unlawfully stopped their car, searched them, handcuffed them, and "subjected [them] to a humiliating and unlawful strip search in public view…[the officers] forced [Collins and Rice] to pull their pants and underwear down, squat and cough," according to court documents.
Walker v. The City of New York et al
The parties settled out of court to the tune of $30,000, according to the Jason Leventhall, Collins's and Rice's attorney. In FY2012, the City paid plaintiffs $152 million for claims involving the NYPD.
The second suit against Pantaleo, from 2014, was brought by Rylawn Walker, also of Staten Island. In it, Walker alleged that Pantaleo "approached, accosted, falsely arrested and falsely imprisoned" him, despite the fact that Walker "had not committed any crime or offense and did not act in a suspicious manner." In the suit, Walker also alleged that "[p]articularly in Richmond County," where Staten Island is located, [there] has been a pattern of abuse and false arrest by officers of the NYPD as evidenced by numerous lawsuits by persons of color." The case is pending.
Collins et al v. City of New York et al
Since the death of Eric Garner, Pantaleo has been stripped of his gun and badge and reassigned.
Since 2009, nine complaints have been filed against officers for using chokeholds, a tactic forbidden by the NYPD, The New York Times reported. In all nine instances, the Civilian Complaint Review Board recommended the harshest possible punishment for the officers involved, an administrative trial which could lead to firing. In all but one case, the officers received a slap-on-the-wrist punishment instead.