Cop Who Filmed Himself Raping 13-year-old Girl in His Car Sentenced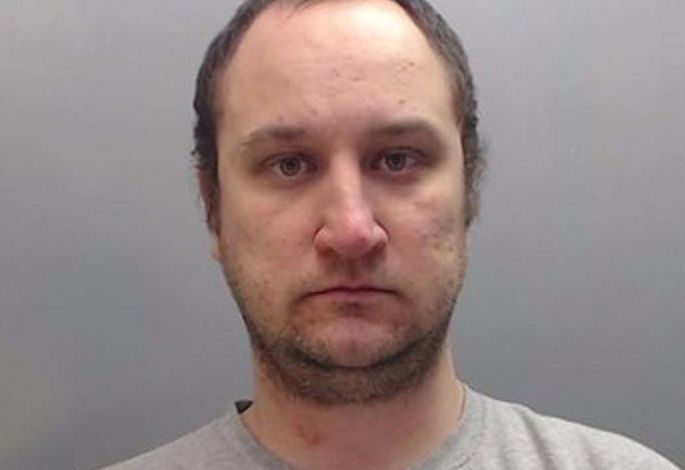 A police officer who raped a 13-year-old girl days after he visited her home on-duty has been sentenced to 25 years in jail.
Ian Naude, formerly of Cheshire Police in the U.K., was found guilty of raping and sexually assaulting the girl in his car on October 25, 2017.
The police officer had first come into contact with the victim three days earlier, when he was called to her family home to deal with an incident that did not directly involve the 13-year-old. Over the next 24 hours, Naude contacted the girl over social media, encouraging her to send him indecent images of herself.
After finishing work on October 25, Naude returned to the girl's home to pick her up in his car while her mother was out. He then drove her to a secluded spot and raped her, recording part of the incident on his phone.
The father of one denied the charges, telling the jury the sex was consensual and the girl "seemed to be enjoying it," reports Sky News.
On 15 November, Naude was found guilty of seven offenses relating to six girls aged 12-15, These including rape of a 13-year-old girl, sexual assault against a 13-year-old girl and arranging or attempting to meet girls under the age of 16.
The defendant pleaded guilty in previous court appearances to 31 charges relating to possession of indecent images and videos of children and creating fake profiles to contact young girls on social media.
Appearing at Liverpool Crown Court for sentencing, Judge Clement Goldstone described the 30-year-old as a "cold, uncaring pedophile and a very dangerous man."
He was sentenced to 25 years in jail and a further five on license upon his release.
Detective Inspector Kate Tomlinson, the senior investigating officer for this case, said Naude joined Cheshire Police with the sole purpose of "gaining a position of trust so he could prey on young, vulnerable girls."
"His behavior and actions were truly appalling and the sentence handed down to him today reflects that," Tomlinson added in a statement.
"It was Ian Naude's job to enforce the law and protect people from harm. Instead, he became the most dangerous of predators and betrayed the very people he swore to protect."
Following sentencing, the 13-year-old's parents issued a statement describing how they still "cannot comprehend " that the officer would assault their daughter.
"We do not know the long-term effects this will have on our daughter," the parents added. "We still cannot explain to her why this horrific and sickening abuse happened to her.
"There are no words to even begin to explain the pain, hurt and anger we have felt and are still feeling as a direct result of that vile and despicable man. He has destroyed our lives, our family and, most of all, the innocence of our daughter, something we will never come to terms with or understand."