COP21 Climate Talks Extended to Saturday, Deal 'Extremely Close'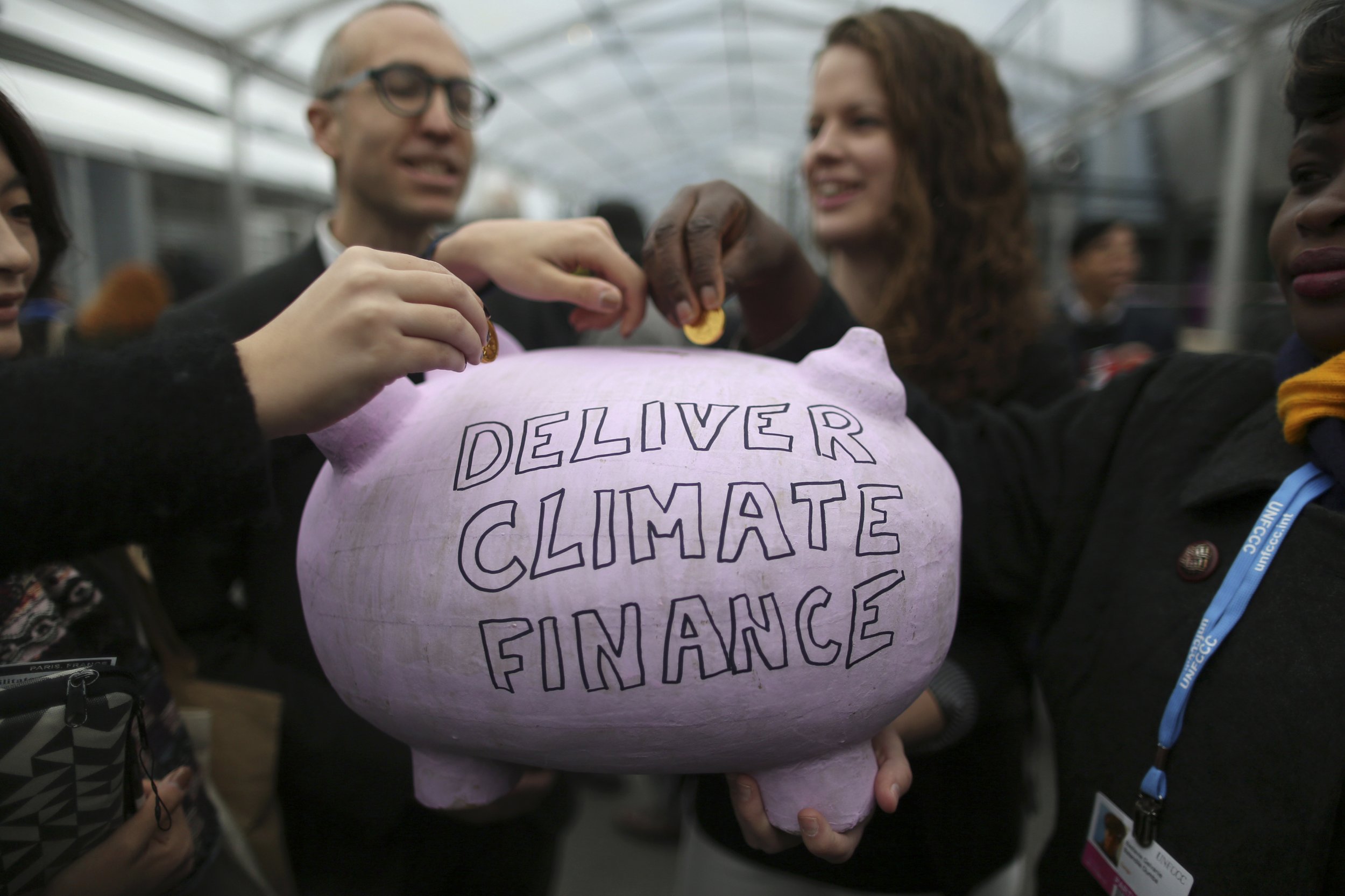 Negotiators have decided to extend the U.N. climate conference, or COP21, until Saturday in the hope of reaching a universally binding agreement to tackle climate change. Though the summit was supposed to end Friday, French foreign minister Laurent Fabius, who is chairing the conference, said "things are moving in the right direction." Those in attendance will sit through a second all-night session in the hope of drawing talks to a positive conclusion.
Delegates in Paris are still debating several issues, chief among them that of payment to countries affected by climate change, the BBC reports. There is also disagreement over the reduction of emissions targets as emerging economies think they should be lower but the richer countries tend to be big polluters and feel they should take on more of the burden. The participants have been working on a draft text, drawn up by the French, since Wednesday.
Any deal made will come into effect in 2020, when existing commitments to tackling climate change run out. COP21 is seen by many environmental activists as one of the last chances to reach a long-term, lasting agreement on reducing emissions and capping global warming. Campaigners have already expressed concerns that recognition of the irreversible impacts of climate change, such as land loss and migration, have not been given sufficient attention, the Guardian reports.
The latest draft document was 27 pages shorter than previous ones, with the number of significant disagreements down from over 900 to just 50, indicating perhaps that delegates are closer to finalizing things. It includes a commitment to keep a rise in global temperatures to "well below 3.6F above pre-industrial levels and to pursue efforts to limit the temperature increase to 2.7F," a main goal of COP21. This will appease many low-lying countries who warned that if the earth warmed by 3.6F, they would be drowned.