Copenhagen Attack Witness Urges Governments Not to Crack Down on Free Speech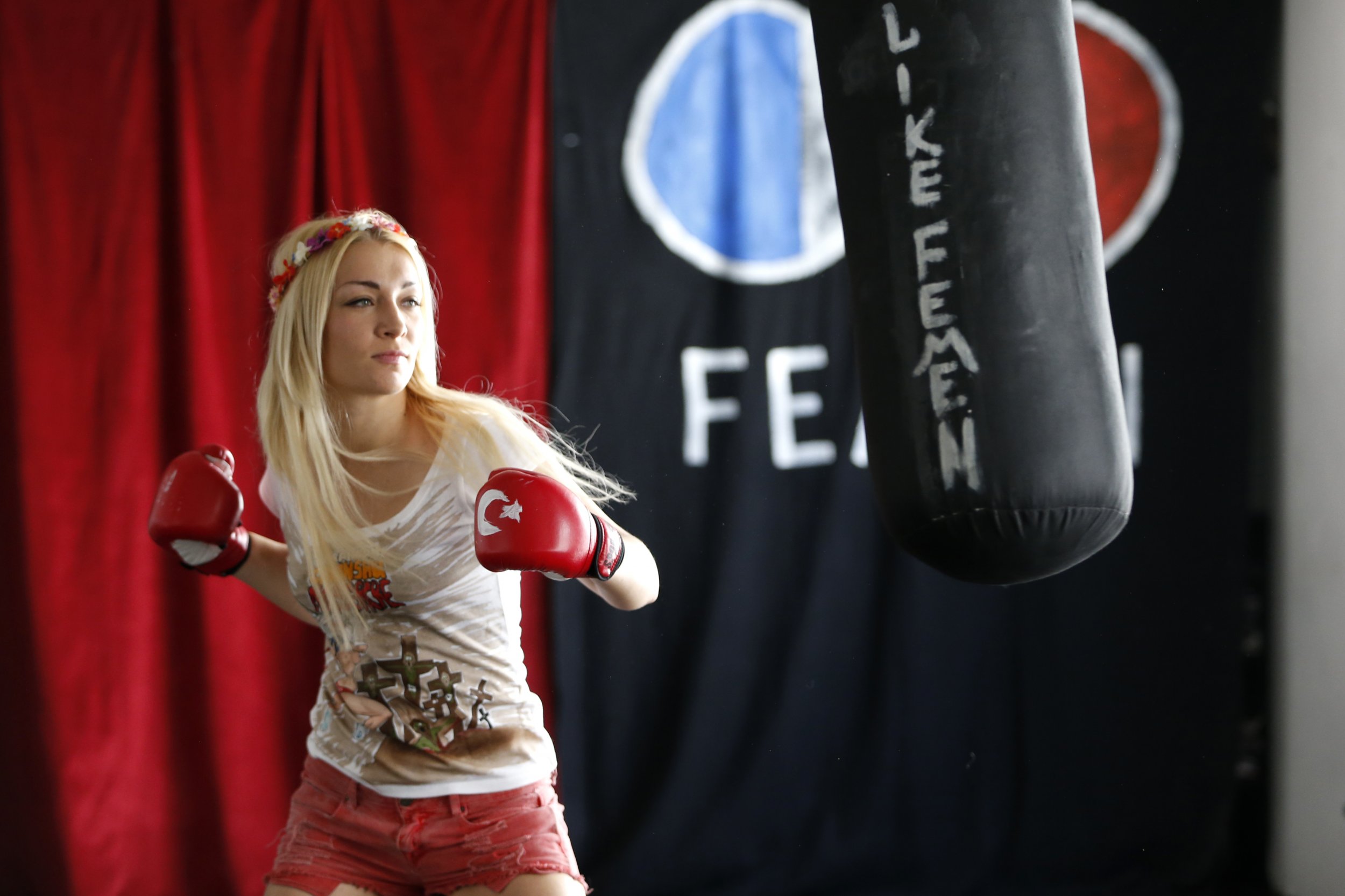 The leader of feminist protest group, FEMEN, who witnessed Denmark's worst terror attacks in a decade on Saturday, has said that if European governments clamp down on freedom of expression in response to terrorism, this will be "the biggest mistake they can make".
Inna Shevchenko was addressing an audience of around 30 people as part of a debate on blasphemy, art and freedom of speech in a cafe in Copenhagen on Saturday afternoon, when a volley of shots from a Kalashnikov assault rifle rang out.
The attacker, who has been identified as 22-year-old Danish-born Omar Abdel Hamid El-Hussein, who was later killed by police in a round of gunfire, but only after killing two and injuring five.
His target appeared to be Lars Vilks, a prominent Swedish artist who depicted the Prophet Muhammad as a dog in 2007 and who was due to speak alongside Shevchenko. But since Shevchenko has received many death threats herself, she says she cannot rule out that she was also a target. Vilks has since gone into hiding, Danish police confirmed yesterday.
FEMEN is an international women's movement fighting against what they perceive to be a "world of male economic, cultural and ideological occupation". FEMEN activists often protest topless, with slogans written across their bare chests. They have expressed their opposition to Islamisation and Sharia law, and in 2012 the group staged a protest during the London Olympics against "bloody Islamist regimes".
Shevchenko was in the middle of saying: "We always say we agree with freedom of speech, and then we say "but". Why do we still say "but"?" Then she says the shots began. "It was a very big but for freedom of speech."
During the 14-hour operation El-Hussein, who was known to the country's police and intelligence services and had a record of violent and gang-related behaviour, murdered 55-year-old Finn Nørgaard, a respected film director at the free speech seminar, and Dan Uzan, a 37-year-old guarding the city's main synagogue. He also wounded five police officers.
Speaking to Newsweek, Shevchenko said she had been left shaken by the events, but that it has convinced her just how much she has to continue her fight for free speech. Her wish would be for those in power to "have the same bravery as the terrorists" to spread democracy and liberal ideas, and for all of Europe to carry on drawing caricatures and protesting.
"Governments should not try to stop or forbid these sorts of events, but there should be more stringent security measures in place," she says. She has expressed her full respect to the Danish police who "saved our lives" in the wake of the attack.
"Many people will be scared to attend this kind of event now," she says, "and it is our job to let people know that fear doesn't save you, and the fear that comes with living in self-censorship and oppression is far worse."
"I wish we would use our own weapons more actively and louder. Our voices must be louder than the sounds of bullets. That's what I dream about. But I am also a bit desperate because I know it will happen again."
Shevchenko is due to speak at Cambridge University in the next few weeks, and admits that after the attacks in Copenhagen she is now "questioning herself" about whether or not she should attend, although she is currently planning to.
Shevchenko, who was forced to flee her native Ukraine in 2012 after cutting down a four-metre high Christian cross with a chainsaw in Kiev, also spoke of how Europe is fighting a war on two fronts, against both Putin and Islamist terrorists.
She believes Putin is a "Russian terrorist" who has broken international law and should be tried in the Hague. "It is clear that Putin is manipulating Europe and he doesn't want peace."
Her family, who live in the southern Ukrainian city of Kherson, not far from Crimea, fear that the Russian separatists will get closer to them and says that people there no longer want to live in their homes. Her parents say they are "ready to run" if need be, and have prepared a suitcase to leave in emergency.
Tens of thousands gathered across Denmark yesterday to mourn the victims of the shootings on Saturday, and the national flag was flown at half mast on government buildings.