Cops Called on Black Sorority Members Doing Volunteer Highway Cleanup, Members Say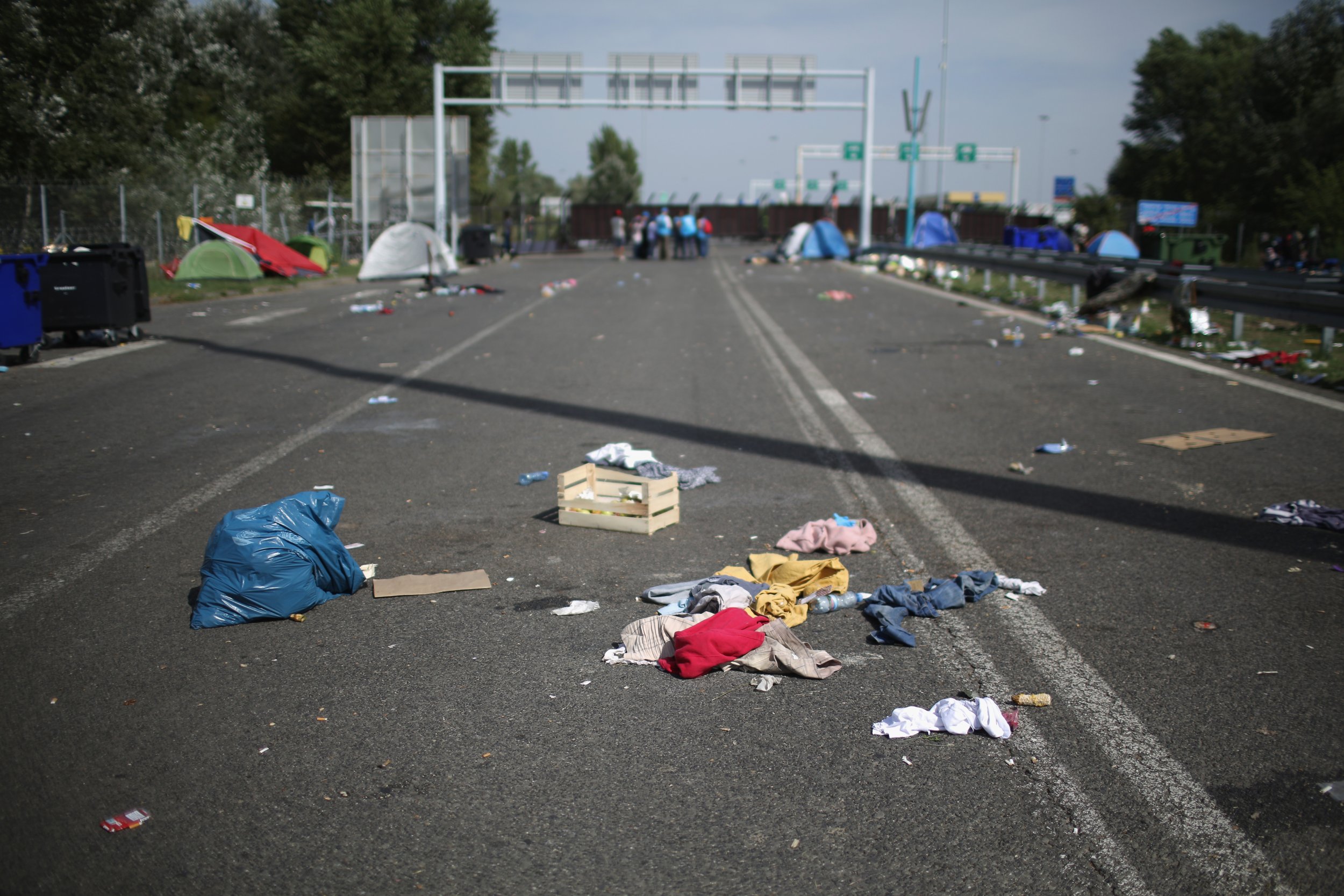 Black sorority members in Pennsylvania who were performing community service as part of a highway beautification program were questioned by a state trooper on Saturday. According to the sorority, someone had called police on the group and erroneously accused the women of fighting on the side of the road.
Shawna Harrell, a leader in the Harrisburg-based alumnae chapter of Sigma Gamma Rho, recounted the brief exchange with officers in a viral Facebook post and in a follow-up statement. The interaction was without incident—the women, although reportedly anxious, handed over their identification cards, and the officer thanked them for their work before leaving—though some have said the alleged call to authorities is an example of racial profiling.
"A state trooper who assumed they were fighting on the side of the highway questioned the group of African American women," said Harrell, who leads the Kappa Omicron Sigma Chapter of Sigma Gamma Rho Sorority Inc. "It is the hope of [the sorority] that their unfortunate negative incident becomes a catalyst for positive change."
The sorority also asked the Pennsylvania State Highway Patrol to issue an apology and invited the department to engage in partnership opportunities that could "heal hurting communities."
In a statement to Newsweek, a spokesperson for the State Highway Patrol said the interaction is currently under review but was unable to provide additional details.
"It is not uncommon for motorists to contact police when they see people on the side of a highway, where typically pedestrians are not supposed to travel by foot," the statement said. "The State Police did not intend to inconvenience the volunteers, who had every right to be there, and we commend them for their efforts to help beautify Pennsylvania's highways."
Thousands of people shared a repost of Harrell's account on Twitter, comparing it to benign incidents which have prompted (mostly white) bystanders to call police on black people. Last week, black Oakland residents were attempting to enjoy a barbeque at popular Lake Merritt park when a woman called the police and waited for more than two hours for officers to show up at the scene. Starbucks has also issued apologies after an employee's call to police led to the arrests of two black men, who were alleged "trespassing" by sitting down in the cafe without immediately paying for anything.
The incidents have led progressive organizations to renew calls to end discriminatory policing and increase diversity among police forces.
"We rely on the police to protect us from harm and promote fairness and justice in our communities," the ACLU said. "But racial profiling has led countless people to live in fear, casting entire communities as suspect simply because of what they look like, where they come from, or what religion they adhere to."