Cops Who Allegedly Forced Homeless Man To Lick Public Urinal Under Investigation By FBI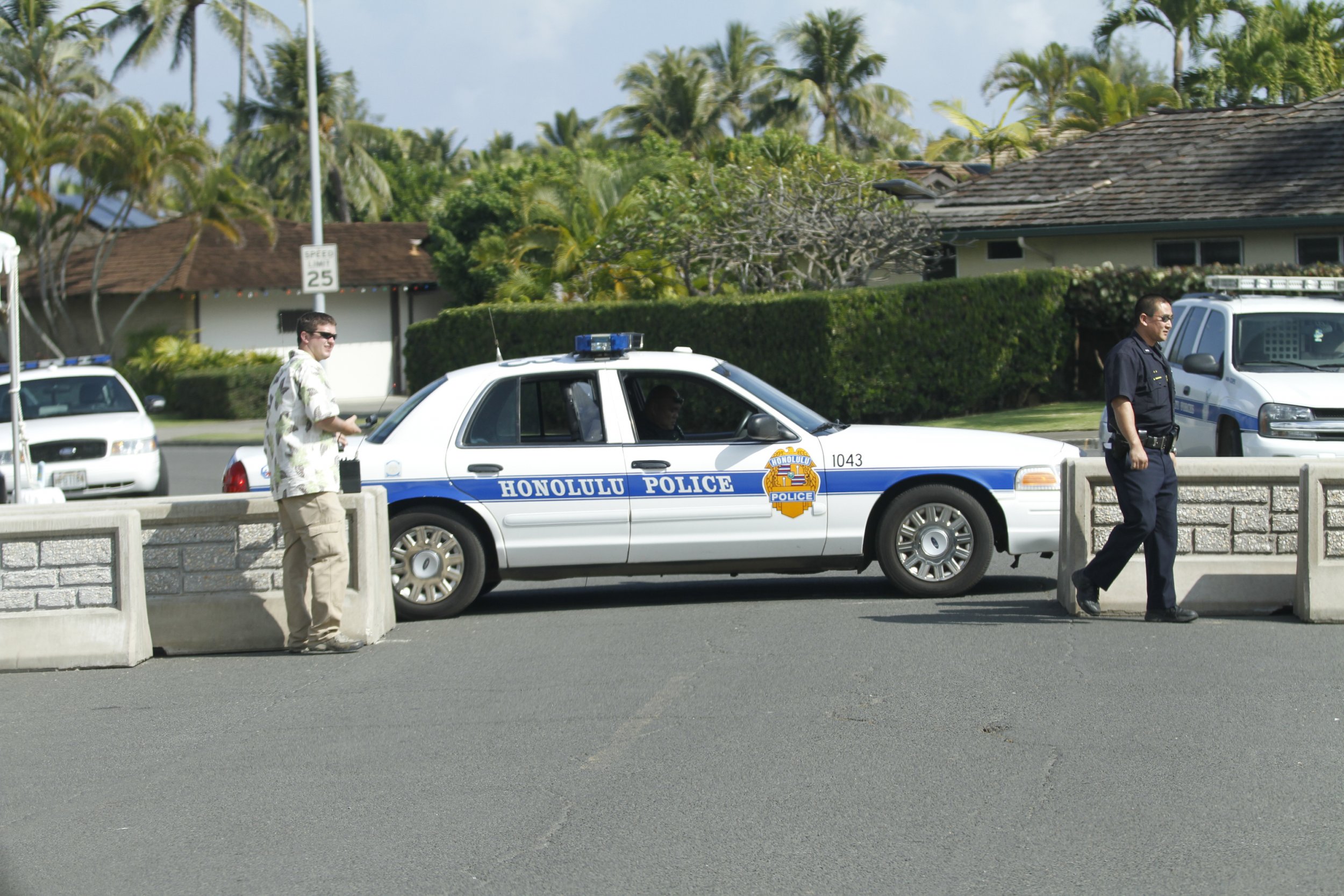 The FBI are investigating four Hawaiian police officers for allegedly forcing a homeless man to lick a urinal in a public restroom.
The Honolulu Police Department stripped the cops of their badges and guns after being alerted of the alleged misconduct by a fifth officer who was on the scene on February 28. The cops were responding to a report of a person trespassing in the restroom, which was on private property, Hawaii News Now reported on Friday. The officers were not wearing body cameras at the time, according to the news outlet.
The department conducted an internal investigation and contacted the FBI on Wednesday because the alleged incident involved potential abuse of police power by several officers.
"If true, these allegations violate the core values of the HPD," Honolulu Police Chief Susan Ballard told reporters in a news conference on Friday. "Our officers are sworn to uphold the rights of all persons. Personally, I am appalled at the behavior, if it is true, appropriate action will be taken."
The officers have between three and 16 years of law enforcement experience. They have not been named.
The news comes as the Honolulu Police Department is working to earn back the public's trust in the wake of indictments of its former police chief and several former police officers as part of a huge corruption investigation.
On Friday, Honolulu Mayor Kirk Caldwell applauded Ballard's choice to contact the FBI to launch a probe into the alleged incident.
"Although these officers are presumed innocent, we need an independent agency to investigate exactly what occurred and whether these officers engaged in civil rights abuses," he said in a statement."Chief Ballard has promised to transform the Honolulu Police Department from a warrior mentality to a guardian mentality, and this is an approach to community policing that I wholeheartedly support."
The police commission is planning to take a deeper look at the incident and will decide this week if it will begin an investigation of its own.