Cops Kill Man Pulled Over in Ditch After He Ignores Commands, Allegedly Shoots Dog in Car
New Jersey Troopers killed Timothy Parks who had pulled over in a ditch after ignoring commands and allegedly shot his dog in the car, according to the New Jersey attorney general's office and video released Monday.
The attorney general's office released video and audio clips, such as footage from cameras in the police cars and worn on the officers' bodies, The Associated Press reported.
The video shows a vehicle check that resulted in the death of Parks, 34, of Saylorsburg, Pennsylvania.
Troopers Joselo Mechuca and Eduardo Tejada responded to a report of a car that had driven into a ditch in Knowlton Township, the attorney general's office said.
In one of the videos, the troopers approached the vehicle, with one going to the driver's side and the other toward the passenger side. One trooper then asked if Parks was OK in the footage. The dog is visible in the passenger seat.
The troopers ask multiple times but received no audible response from Parks. The troopers then appear to inspect the vehicle, pointing their flashlights in the front and rear car windows.
Movement can be seen as Parks turns his body toward the camera.
"Don't touch that!" one yells. "Hey, keep your hands in the front." What they were referring to is unclear.
One trooper repeatedly tells Parks to keep his hands in the front and pulls his gun out after. A moment later, the music volume increases.
"Keep your hands on the wheel," one trooper says, as Parks appears to light a cigarette.
"Don't touch the gun!" a trooper shouts.
The phrase is repeated, then a loud pop is heard, with smoke coming out near the front windshield before troopers fire into the vehicle. Parks had allegedly shot his dog, the attorney general's office said.
Parks then got out of his vehicle and collapsed.
For more reporting from the Associated Press, see below.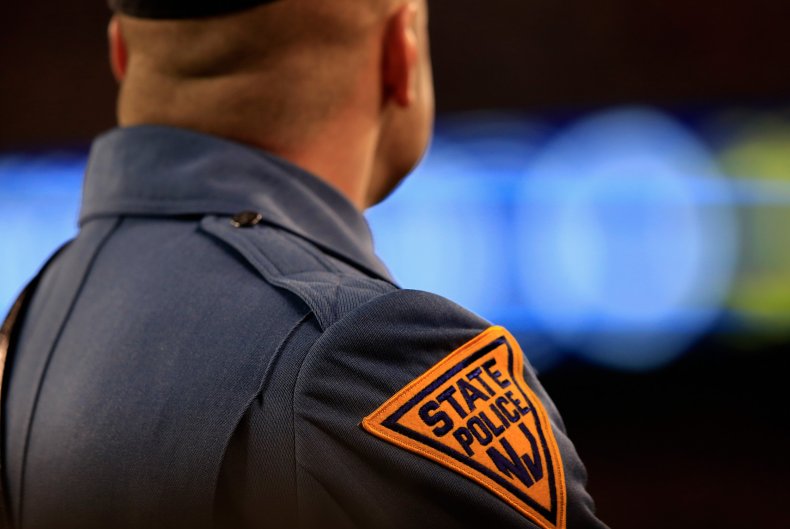 The troopers approach the collapsed Parks, detect a pulse and begin chest compressions.
"Sir, are you OK?" asks one of the troopers, the footage shows. Parks later died after he was taken to Lehigh Valley Hospital.
An investigation is ongoing and no other information was available, according to a spokesperson from the attorney general's office.
The attorney general's office is investigating under a 2019 law mandating its involvement in cases in which officers use fatal force. When the investigation is over, the case must be presented to a grand jury, which will decide whether charges should be filed, under the law.
The clips were released under 2019 policies by the attorney general's office aimed at making fatal police encounters more transparent.
Authorities met with Parks' family Monday to review the recordings, the attorney general's office said in a statement.
Contact information for Parks' family wasn't immediately available.