Cops Release Cute Mugshot of Lost Puppy With a Fake Charge Sheet
Police in Bangkok released a heartwarming fake mugshot of a cute puppy after charging her for getting lost.
Officers in Lumpini in the Thai capital of Bangkok posted adorable images of the golden retriever after finding her alone in an apartment block on the night of May 16.
To help track down the puppy's owner, the police posted several snaps of the cute "criminal" posing with a playful mugshot board stating: "Name: Golden Retriever. Charge: Getting lost."
The board also included details on the time she was found and the name of the apartment building in hope of finding the pooch's owner.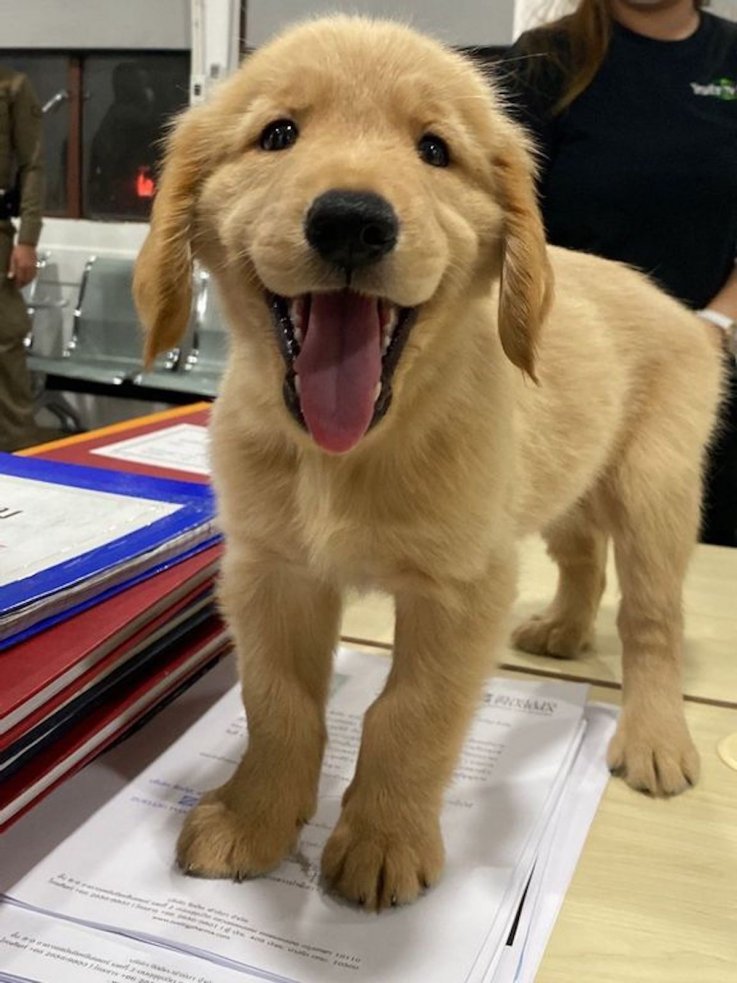 The small golden retriever was found by the police in Bangkok, Thailand, on May 16, 2022.
Lumhini Police Station/Zenger
On May 16, Sergeant Chatchai Kunwong of the Lumpini Police said they were still trying to locate the dog's owners after finding her in a condominium on Wireless Road at around 8 p.m.
In the images, the cute suspect appeared to enjoy her time in the Thai police station.
According to reports, caring cops provided the furry fugitive with food and blankets until someone came to bail her out.
After being held overnight at the cop shop, the dog was released the following day when her owner came forward to claim her.
The owner, name not reported, called the police to confess all and promptly made their way to the station to collect the puppy.
It is unclear if the police have dropped charges against the four-legged suspect.
This story was provided to Newsweek by Zenger News.