Cops was one of a number of so-called "copaganda" shows that was heavily scrutinized before being canceled in 2020 during the wave of Black Lives Matter protests sparked by the killing of George Floyd by police officer Derek Chauvin.
The long-running series was canceled by Paramount Network much to the relief of activists who had long campaigned for the show to end due to its glorification of police work and its portrayal of Black Americans and the criminal justice system.
The Black Lives Matter movement of 2020 saw the entertainment industry reckon with systemic racism; the use of blackface in TV shows was particularly scrutinized.
As part of this tide of change that strove to make the entertainment industry and the media we consume more equal, Cops was ostensibly a casualty, a victim of so-called cancel culture.
However, this week it has been announced that Cops is getting a second life on the Fox-owned streaming platform, Fox Nation, signaling that the appetite for change was possibly merely a fleeting cultural trend.
While the show will not reach the same audience as it did before during its initial 31-year run on the air, its return perhaps suggests the ineffectivness of cancel culture.
Color of Change, the activist group that had campaigned for Cops' cancellation for a number of years decried its revival this week, labeling the move "repugnant."
"Color Of Change's members fought for eight years to have the television show Cops canceled for a reason: It is an insidious program that distorts the truth about crime in our country and purposefully encourages the public to support the harmful behavior of police, prosecutors, and other law enforcement figures," Jade Magnus Ogunnaike, Senior Director of Media, Culture, and Economic Justice at Color Of Change told Newsweek.
"Cops and shows like it should not be televised—on any network," she added.
"The outlet is elevating Cops as vigilantes fighting a non-existent crime wave, while Black people continue to be harmed and murdered by police violence."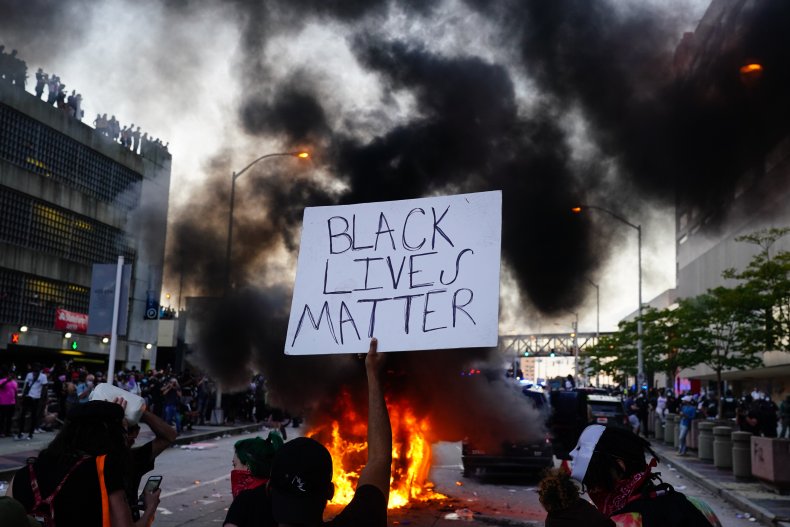 Conversely, another expert feels that the show's move to Fox Nation has seen it "sidelined" from mainstream television, cementing Cops as a "fringe" series that only paying subscribers have access to.
Documentary filmmaker and podcaster Dan Taberski hosted the podcast Running from Cops in 2020 that presented an 18-month investigation into how police would sometimes allegedly coerce subjects into signing releases to be filmed for the show, among other harrowing claims.
On the news of the show's return, Taberski tells Newsweek that Cops has now been merely "sidelined to a right-wing streaming platform not dependant on advertiser money, and even Texas has made it illegal for the show to set foot in their state."
Taberski added: "That's when you know you're the fringe of the fringe.
"If Cops can somehow now prove to localities what they weren't able to prove to us—that police aren't changing their behavior for the cameras (or worse), and that the 'suspects' they are targeting aren't being coerced into signing releases (or worse)—well then have at it, I guess."
When contacted for comment, a Fox Nation spokesperson pointed Newsweek to comment made by company president Jason Klarman to the Los Angeles Times.
"It's not over the free airwaves. If you don't like the show, don't subscribe. Cops shows cops working, and it's an unvarnished look at that," Klarman said.
He added: "I can't speak to a larger cultural movement that was happening at the time [of its cancellation]. I think the content stands on its own. It's a very compelling show for people who are interested in following the lives of police officers."
TV writer and co-host of the podcast Appointment Television, Kathryn VanArendonk is of the opinion that cancel culture does not exist and that celebrities and comedians "return to public prominence after the heat dies down."
"The idea of 'cancel culture' is that a mob of people all suddenly rise up and enact some public reckoning, by getting a show taken off the air or forcing a celebrity to get fired or give up their endorsements—some kind of economic punishment for crossing an arbitrary and unfair moral line. There are vanishingly few examples of that actually coming to pass," VanArendonk tells Newsweek.
She cites Anna Wintour and Ellen DeGeneres as examples of celebrities who have been recently "canceled," but Wintour was back on form hosting the Met Gala and DeGeneres is "still the producer of several TV shows and has projects in the works."
"What's more, examples of cancel culture tend to get divorced from the reality of what's actually happening. A show going off the air or a celebrity losing a job is experiencing an economic consequence for something; in the case of Cops, it was the economic response to the Black Lives Matter movement forcing people to realize that Cops is a reprehensible show."
VanArendonk explained: "So Cops getting revived is not because cancel culture is futile, it's because cancel culture has always existed more as an idea than as a consistent economic reality with lasting results."
Dan Kovalik, author of Cancel This Book: The Progressive Case Against Cancel Culture thinks the waning impact of the BLM protests is due to the unrealizable dream of the "Defund the Police" slogan.
Kovalik tells Newsweek: "I would say that the revival of Cops is more a function of the fact that the protests last summer had a waning impact due to the general attention-deficit of the American people, but also due to the fact that the vast majority of the people, including people of color, never bought into the 'Defund the Police' slogan of the protests to begin with. That is just a fact.
"I think the movement hurt itself by rigidly holding on to this slogan and by failing to come up with other demands that would have broader support."
Kovalik believes that for Cops to return, the producers just had to "wait out the storm" as it were.
"As it was, the protests and their impact petered out with time, and all the producers of Cops had to do was wait out the storm," he said.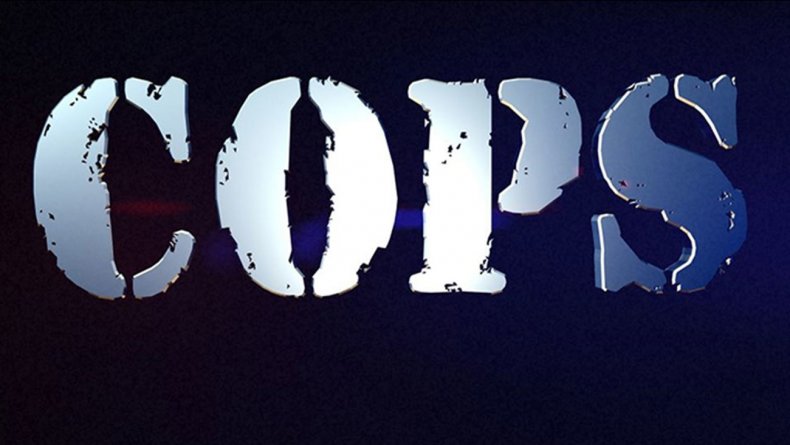 Tanya Cook, a Sociology Professor at the Community College of Aurora in Colorado who studies the intersections of popular culture and social movements believes that "cancel culture can still be used as a tool for change," and can be used in positive and negative ways.
She believes that we wouldn't even be having such a conversation about shows like Cops if it weren't for cancel culture.
"Without Black Lives Matter protests and activists working tirelessly, and the context of (and growing influence of) cancel culture over the past several years, I don't think we would be having this conversation," she tells Newsweek.
"That said, activists are understandably upset and frustrated by the decision to bring the show back, albeit to a more limited platform.
Cook wonders if people who profess to watching Cops from now on will be called out for it.
"It will be interesting to see whether those who choose to subscribe to watch Cops face sanctioning or being called out by members of the public," she said.
"Overall, in a social media age, I think cancel culture, like any tool, can be used in both positive and negative ways."
As for whether the Cops situation suggests the ineffectiveness of cancel culture, Cook urges that social movements "typically go through periods of being more or less effective at creating change."
"In this way, it might be useful to consider not whether cancel culture overall is futile, but when and how it is more or less effective/impactful," Cook said.
VanArendonk says that Fox has now decided that enough of their audience "doesn't care about police brutality issues and they can make more money by bringing it back."
She adds that by putting it on a subscriber-only platform, the network doesn't have to grapple with the show's culpability in shaping American concepts of policing.
"That swing is happening all over television. For a few months, there was a small wave of storylines on fictional cop shows about police brutality and white supremacy. Most of those shows reverted to the status quo pretty fast," VanArendonk said.