Cops Smash Huge Drug Syndicate, Seize 2,200 Pounds of Cannabis Buds
A massive international drug syndicate linked to the most notorious cartels in the world has been broken up, police in Spain said.
More than 200 police officers took down the gang, seizing huge quantities of drugs and breaking up drug labs.
According to reports, the gang is linked to the notorious Sinaloa Cartel in Mexico, one of the most powerful drug trafficking syndicates in the world. The Sinaloa Cartel was famously headed by Joaquin "El Chapo" Guzman, who is now serving a life sentence in a U.S. prison.
The operation was carried out by the Spanish National Police and the Spanish Tax Agency, and was reported on Saturday.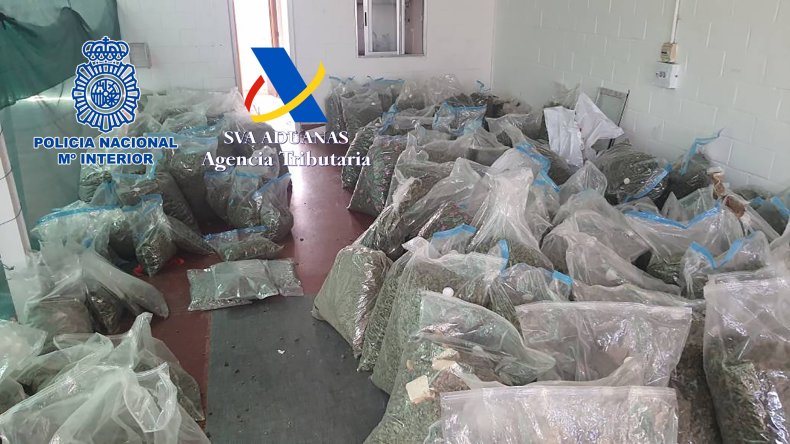 The operation resulted in the seizure of 1,000 kilograms (2,205 pounds) of marijuana buds and 37 kilograms (82 pounds) of cocaine.
It also resulted in the dismantling of two laboratories where the drugs were processed and distributed, according to police.
Spanish authorities also seized three submachine guns, several pistols and luxury goods worth more than EUR 6 million ($7.5 million).
The organization had a structure of companies in Spain, Colombia, Switzerland and Portugal to allegedly launder the money from its criminal activities.
Thirteen addresses in Madrid and Guadalajara provinces were searched during the operation, which resulted in 24 suspects being arrested.
The investigation that led to the arrests began in late 2020, when several Mexican citizens from Sinaloa arrived in Madrid and quickly settled into luxury homes, police said.
The new arrivals allegedly began to work on large marijuana plantations in Guadalajara province, where they received repeated visits from people linked to drug trafficking.
As the investigation progressed, the cops identified a family clan linked to Mexican drug cartels that had invested more than EUR 10 million ($10.6 million) in Spain.
The suspects began to acquire several businesses and set up companies to channel the profits obtained from their sale of narcotic substances, investigators said.
They also allegedly bribed officials so they could obtain residency documentation. The police said they found they were linked to people with criminal records for selling narcotics.
Investigators said they also located several warehouses where the marijuana was vacuum-packed and distributed to buyers hidden in false table bottoms and other furniture.
The greenhouses where the marijuana was grown were over 4,000 square meters (43,056 square feet).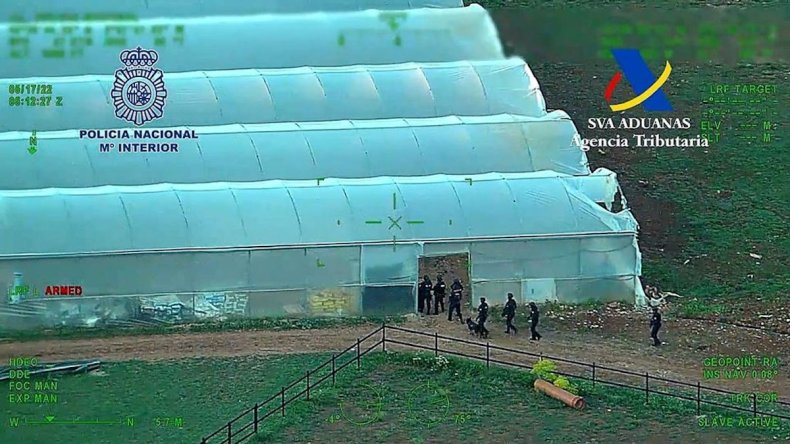 Investigators said they also discovered South American "mules" had arrived in the country carrying cocaine paste. The drug was processed and packaged in two laboratories in Madrid province to later sell to associates from Croatia and the Netherlands.
The group also had other distribution networks through Chinese citizens and other vendors in Madrid province who would even introduce the narcotics into prisons, according to police, who also said the suspects would constantly change homes in an attempt to keep a step ahead of them.
They would also allegedly buy and sell jewelry and sports cars worth in excess of EUR 500,000 ($620,000) in order to launder their illicitly-obtained profits.
The operation to apprehend the suspects was carried out in mid-May.
Thirteen property searches were carried out in Madrid and Guadalajara provinces and eight inspections were carried out in Madrid and Malaga provinces.
Two greenhouses where marijuana was cultivated were dismantled and 20 bank accounts were blocked.
This story was provided to Newsweek by Zenger News.