Coral Ban Hurts Italian Craftsmen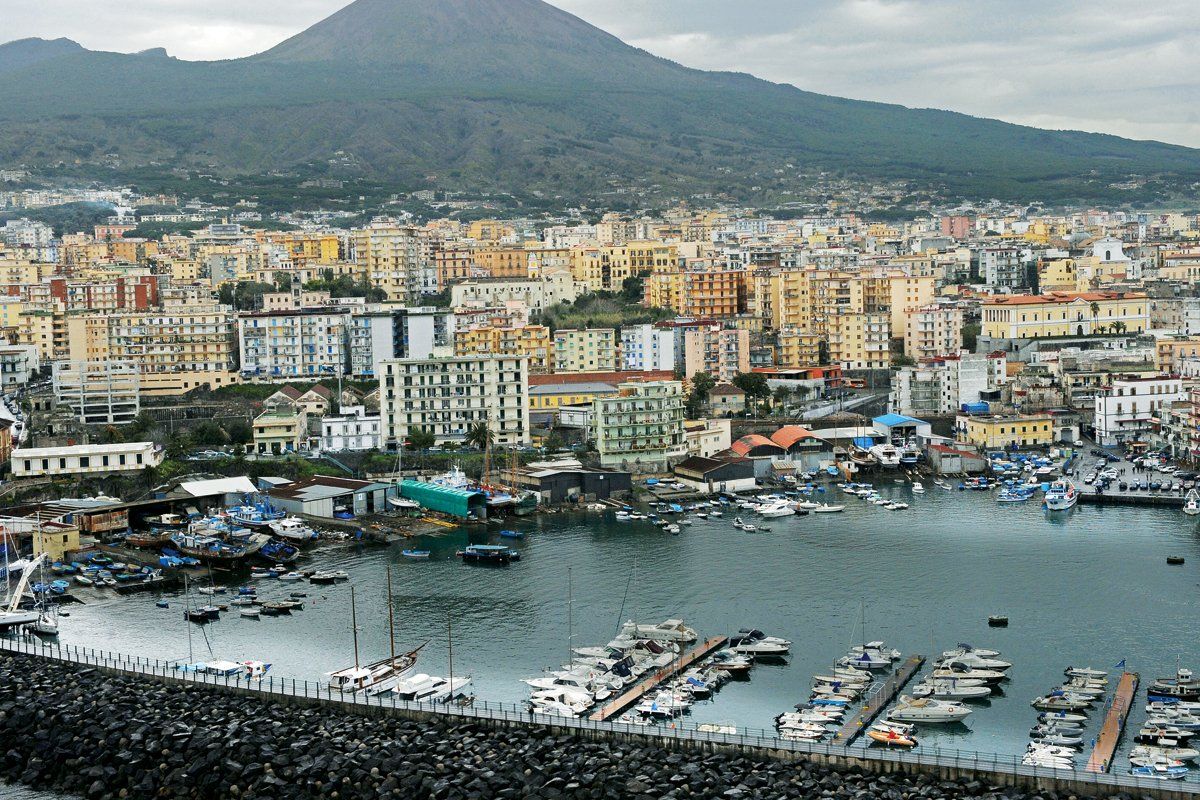 Torre Del Greco is a postcard-perfect fishing village a few kilometers down the coast from Naples. The city is also a stellar example of "clean" economic success in an area known for its mafia corruption. The Torrese pride themselves on making an honest living off a $217 million international red coral jewelry and cameo trade. The local university even offers a special degree in the art of coral jewelry making and cameo carving—two crafts that have supported the people of Torre del Greco since the 16th century.
Now all of that is changing. An aggressive campaign called "Too Precious to Wear" by green group SeaWeb has influenced major jewelry stores and designers such as Tiffany's and Paloma Picasso to stop selling red coral jewelry, which they claim is being depleted from overharvesting. The ban has nearly halted production of handmade coral jewelry, which means the business is dying—and with it the town of Torre del Greco. Problem is, the science does not back up the ban on the species of red coral harvested here. Agencies for both the United Nations and CITES, the Convention on International Trade in Endangered Species, have found no substantiated threat to the red coral harvested off the Torre del Greco coast. But still the ban persists. "We cannot fight such a powerful lobby," says Mauro Ascinoe, a partner in the Casa Ascione, which has been exporting handcrafted jewelry and cameos for more than 150 years. "This misinformation is destroying us."
The coral ban is a prime example of what can happen when environmentalists take on a cause without fully understanding its intricacies or its human impact. Other recent well-meaning efforts that may do more harm than good include parasite biodiversity campaigns to save endangered species that are responsible for serious infections in some areas of Africa, and bans and higher taxes on bottled water have made it difficult for some aid agencies to get water to needy areas across southern Africa.
Likewise, the move to ban coral in Torre del Greco is misguided for a number of reasons, say locals. First, the coral industry here is highly regulated—and, since the coral is harvested by hand as opposed to commercial trawling, not dangerous to the ecosystem. Only 100 fishing licenses are granted at any given time, and the season is short—from May to September each year. The local jewelry makers import nearly half of the coral they use from the more abundant Pacific island producers to avoid depleting local supplies. Most importantly, they say, the Italian red coral trade has no impact on the degradation of the coral in the Great Barrier Reef, which is at serious risk. Italian red coral is considered the most precious coral on the market, but locals say that's precisely because it is so rare, thanks to heavy regulation on the harvest. "People hear the word coral and consider it all taboo," says a spokesperson for Assocoral, the area's main trade group. "But there are major differences….and ours is not on any endangered list."
Last summer CITES agreed and ruled that harvesting red coral in the Mediterranean was not threatening the species. The U.N. Food and Agriculture Organization Fisheries department backed up their claims and stated that harvesting the coral did not affect local fish populations, nor did it adversely affect the ecosystem. Still, the coral-jewelry ban persists. "Building a green brand is very cool because it brings publicity," says Amedeo Scognamiglio, who carved his first cameo when he was 16 years old. "But every environmentally good deed must be truthful, scientifically accurate, and ideologically honest." The coral ban, he says, is as transparent as one of his family's delicate cameo carvings.