The Bad News Is In: Coral Reefs Doomed to Bleaching for Record Third Year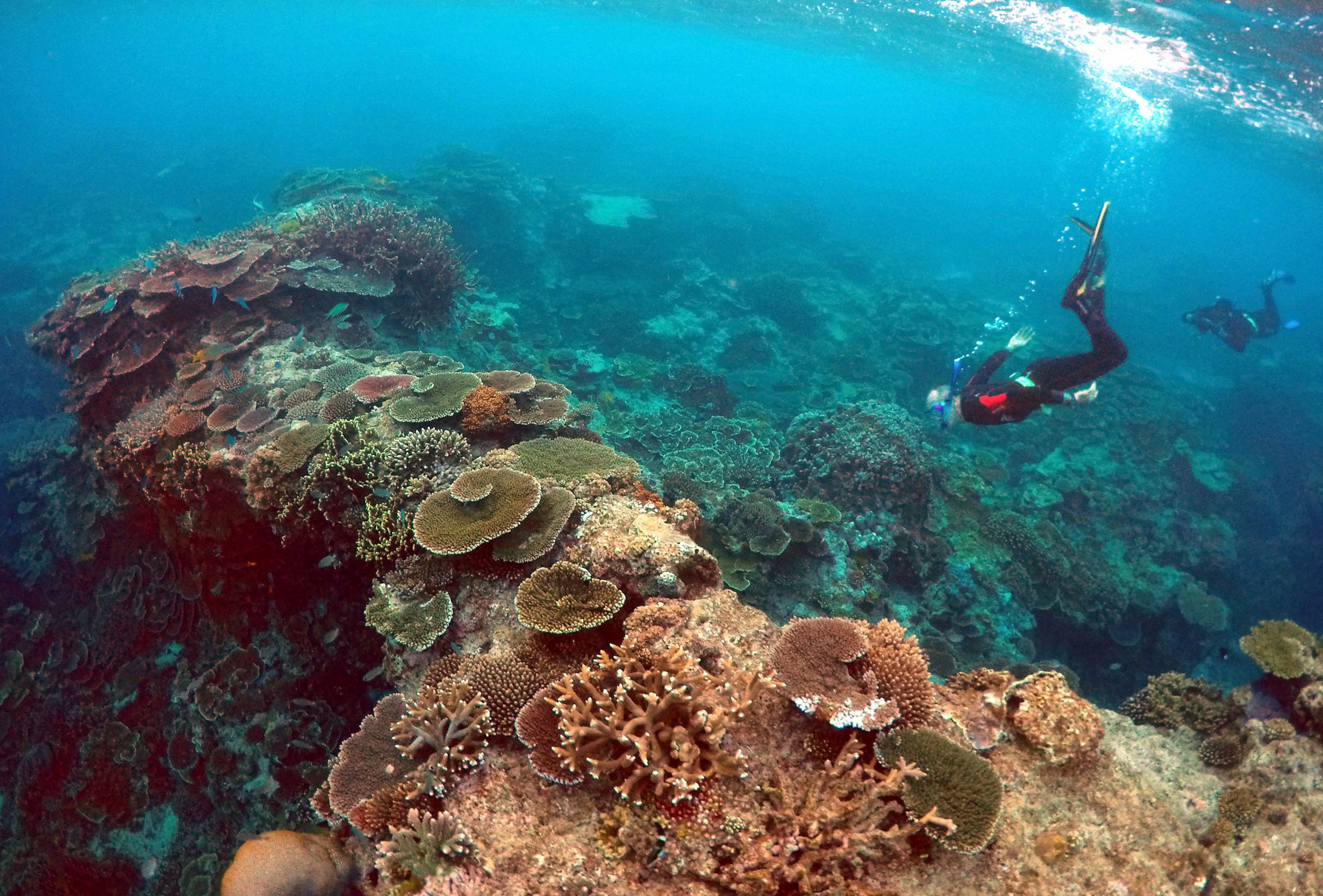 Coral reef news isn't getting any sunnier as long as reefs keep getting this much sun. And they will, according to the latest outlook from the National Oceanographic and Atmospheric Administration's Coral Reef Watch program, which predicts that reefs globally will be subject to bleaching from too-high ocean temperatures for an unprecedented third year in a row.
This bleaching event began with the El Niño in 2014 and shows no sign of stopping, despite the fact that the El Niño is over. NOAA predicts the bleaching event will continue through the anticipated La Niña, which will likely introduce higher-than-average temperatures to the South Pacific, bringing devastation to that region: NOAA sees a 90 probability of "widespread" bleaching of the reefs surrounding the Pacific island nations of Palau and the Federated States of Micronesia.
"This is the most widespread, longest coral bleaching event ever to occur globally," Mark Eakin, the director of NOAA Coral Reef Watch, told Climate Central.
Coral bleaching happens when water temperature rise above normal levels for several weeks in a row. The high temperatures kill the colorful algae corals rely on symbiotically to survive, stripping the corals to a "bleached" white color. If they remain bleached for a long period, the corals die too. The devastation is widespread, because thanks to climate change, sea temperatures globally have risen: Every ocean basin in the world is currently threatened by bleaching, and 93 percent of the reefs in the Great Barrier Reef of Australia have been affected.