Is 'Coraline' a Horror Movie? Film's Lovers Debate Why It Shouldn't Give You Nightmares
Some people didn't have nightmares after seeing Coraline for the first time, and frankly, we don't believe it. Twitter users are debating the horror level of the "family film," and while there are some incredible morals in the 2009 film, it's also scary as heck.
Twitter users trended the film's name on Tuesday while diving into a few worthwhile conversations about it. One big question that came up—why wasn't there was ever a second Coraline film or even a live-action remake of the movie?
A quick refresher on the film's plot: Coraline faces some unrest at home and discovers a second family. While everything is just peachy to begin with, Coraline falls deeper and deeper into a relationship with the second family, and the perfect life they appear to offer her. The movie then accelerates and Coraline learns the family is not who they seemed to be.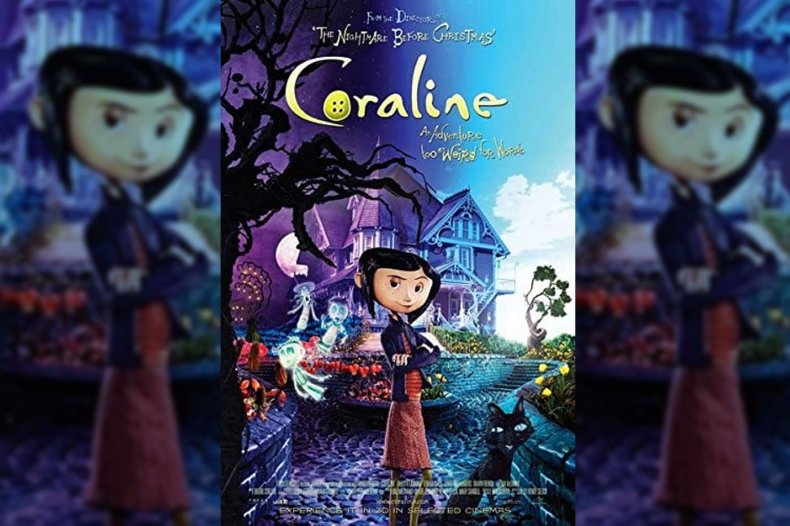 If you've seen the film, you know it takes a turn for the scary. Twitter also jumped into a great conversation about the film's potential to freak out viewers, be they young or simply skittish. Some confessed to having nightmares after viewing the film, while another side saw viewers calling the world of Coraline a comforting place for them.
What seems the most confusing of the argument is the pretense that Coraline is a "family film." It's certainly unlike any other family film on the market. It's not completely rare for family films to show their lead character in some kind of danger (hello, Home Alone) though admittedly, Coraline's journey is a bit more soul-sucking than the average.
Dive really deep and Coraline's encounters with her second family can be representative of looking for other forms of support in anything from consumerism to drugs: new worlds of wonder that, for a moment, look superior to the safe surroundings that seemingly "bore" us every day.
Upon first viewing, there's definitely potential for the lessons to be overshadowed by the terrifying moments that come toward the end of the film. Cinematic and trippy, jaws may drop and children, especially, may miss the point entirely.
Coraline is a perfect way for children and sheltered viewers to dip their toes into the horror genre. It's full of whimsical moments, spooky serenades and absolute wonder. All around, the film is oddly comforting, maybe because of the stop motion nature of the film, or maybe just because it does endorse such a beautiful fantasy world. Coraline can both give viewers warm fuzzy feelings of home while providing other moments of body-tensing fear for both the beloved character and our own obsessions with looking for better things.