Jeremy Corbyn Faces New Anti-Semitism Row After Controversial ISIS Comments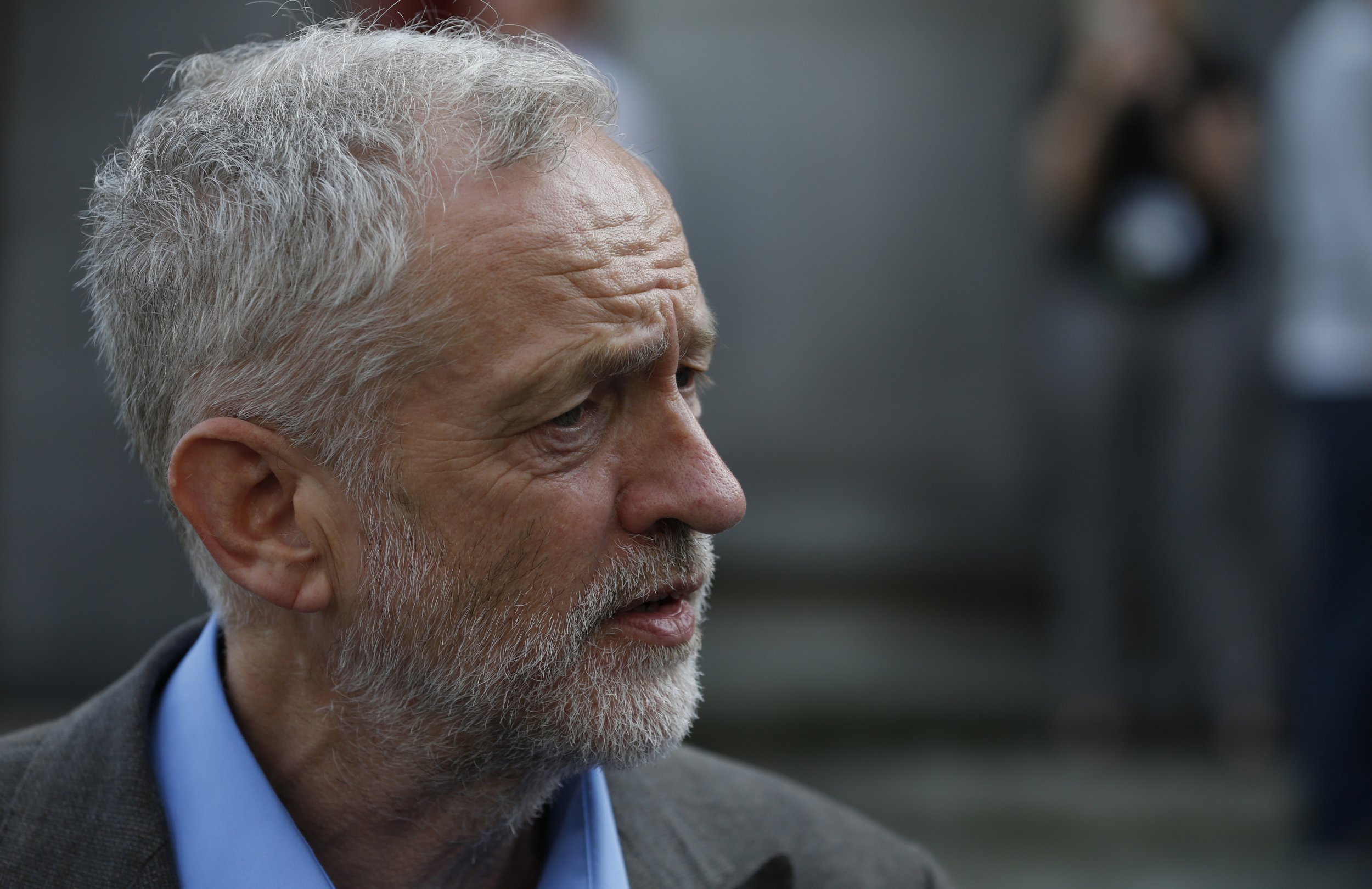 At the launch of the independent review into anti-Semitism in the Labour party today, the party's leader Jeremy Corbyn appeared to compare Israel's government to militant group Islamic State (ISIS) and a Jewish MP was reduced to tears in the subsequent press conference.
Corbyn was speaking at the event to report on the findings of a two-month inquiry launched following the suspension of MP Naz Shah and former London mayor Ken Livingstone who were both accused of making anti-Semitic remarks. The report published on Thursday recommended that Labour MPs "should resist the use of Hitler, Nazi and Holocaust metaphors, distortions and comparisons in debates about Israel-Palestine."
During Corbyn's prepared speech he said: "Our Jewish friends are no more responsible for the actions of Israel or the Netanyahu government than our Muslim friends are for those of various self-styled Islamic states or organisations," he said.
Israel's former foreign minister Tzipi Livni was one of many to criticize his ill-judged comparison:
The chief rabbi of the U.K., Ephraim Mirvis, called the Labour leader's comments "offensive" and Lord Sacks, a former chief rabbi said that they were a "demonization of the highest order, an outrage." Jonathan Arkush, president of the Board of Deputies of British Jews said the "establishing some sort of equivalence between Israel and terrorist groups such as ISIS" is "unacceptable."
During the press conference after the launch event, Labour activist Marc Wadsworth, who runs Momentum Black Connexions (MBC), a group supporting the 67-year-old Labour leader, accused Ruth Smeeth, a Jewish Labour MP for Stoke-on-Trent North & Kidsgrove, of "working hand in hand" with The Daily Telegraph.
Kate McCann, a journalist from the newspaper said that Wadsworth called her a "troublemaker" and a "racist", who is part of the "witch-hunt media."
Smeeth left the press conference in tears after the incident. Wadsworth has since defended himself, telling The Independent he did not know Ms Smeeth was Jewish: "I've never been called anti-Semitic in my life," he said.
Labour MP for Streatham, Chuka Umunna tweeted that Smeeth's experience "disgusted" him:
"This morning, at the launch of the Chakrabarti Inquiry into anti-Semitism, I was verbally attacked by a Momentum activist and Jeremy Corbyn supporter who used traditional anti-Semitic slurs to attack me for being part of a 'media conspiracy,'" Smeeth wrote in a statement on her website.
"It is beyond belief that someone [Wandsworth] could come to the launch of a report on anti-Semitism in the Labour Party and espouse such vile conspiracy theories about Jewish people, which were ironically highlighted as such in Ms Chakrabarti's report, while the leader of my own party stood by and did absolutely nothing. People like this have no place in our party or our movement and must be opposed."
The 37-year-old MP called for the Labour leader's prompt resignation: "I call on Jeremy Corbyn to resign immediately and make way for someone with the backbone to confront racism and anti-Semitism in our party and in the country."
She added that Labour is "no longer a safe space for Jews."
Jeremy Corbyn sent a email to members of the Labour Party late this afternoon, standing by his decision to remain in his post. "Our people need Labour party members, trade unionists and MPs to unite. As leader it is my continued commitment to dedicate our party's activity to that goal," he wrote.