Who Stabbed Corey Feldman? 'Wolfpack' is Responsible for 'Attempted Homicide,' Actor Says
Updated | Actor Corey Feldman was hospitalized after he claimed he was stabbed in the stomach on Tuesday in Los Angeles' San Fernando Valley. According TMZ, however, police said he didn't have any lacerations on his abdomen.
Feldman claimed the Los Angeles Police Department was investigating the attack as an "attempted homicide." A group called the "Wolfpack," who has been harassing him on various social media platforms, was responsible for the incident, he wrote.
As Feldman described on Twitter, he was in the car with his security guard when a man approached and distracted the guard. Then another vehicle pulled up, and a man opened the door and allegedly stabbed Feldman in the abdomen.
Since posting to social media, Feldman's tweets were liked hundreds of times by his followers. In addition to his original messages, he shared three posts from British tabloids about the stabbing.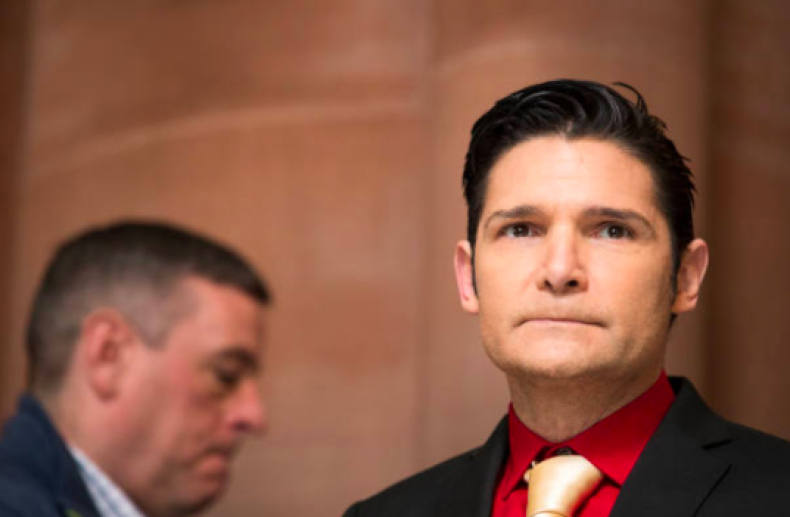 "IM IN THE HOSPITAL! I WAS ATTACKED 2NITE! A MAN OPENED MY CAR DOOR & STABBED ME W SOMETHING! PLEASE SAY PRAYERS 4 US!" he wrote in the first tweet. "THANK GOD IT WAS ONLY MYSELF & MY SECURITY IN THE CAR, WHEN 3 MEN APPROACHED! WHILE SECURITY WAS DISTRACTED, W A GUY A CAR PULLED UP & ATTACKED! I'M OK!"
"@LAPD R CURRENTLY INVESTIGATING THE CASE AS AN ATTEMPTED HOMICIDE!" he wrote in the second tweet. "I HAVE HAD MOUNTING THREATS ON ALL SM PLATFORMS BY THIS VILE "WOLFPACK" & THIS IM SURE IS A RESULT OF THOSE NEGATIVE ACTIONS! I HAVE REASON 2 BELIEVE ITS ALL CONNECTED! ENOUGH IS ENOUGH! HOW SICK R THESE PPL?!?"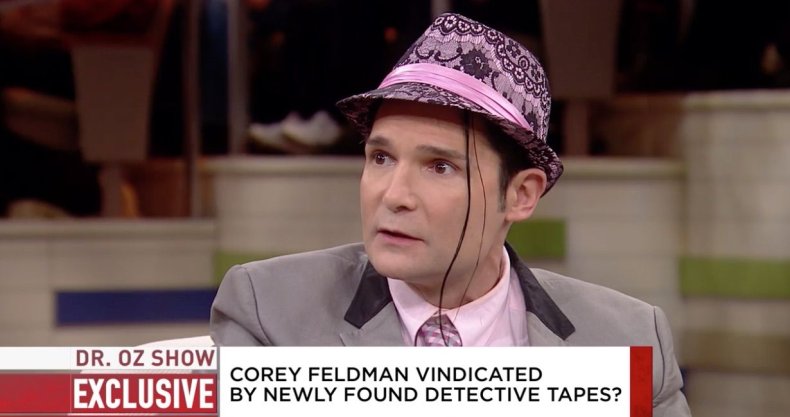 After media mogul Harvey Weinstein was accused by dozens of women of sexual assault in October, Feldman came forward and named his alleged abuser: actor John Grissom. Since then, he promised to make a film about the people in Hollywood who abused child actors. Feldman said his plight put him in harm's way.
"There is one in particular that I'm very worried about that is still very powerful, that is a kingpin in the business, that still has ties and connections to all the most powerful people," the actor told Vanity Fair in November. "I know he's protected by another guy that's got the same type of connections and same kind of power lines. Yes, there is an eminent threat, and yes, they can have me extinguished if I'm not secure." Feldman never named that person.
This story has been updated to include police dispute that lacerations were found on Feldman's abdomen.