How to Watch Corey Feldman's Documentary: '(My) Truth: The Rape of the Two Coreys' Is Streaming for 24 Hours
Corey Feldman's documentary (My) Truth: The Rape of the Two Coreys will stream continuously for 24 hours until 8 p.m. EDT on Wednesday.
Feldman's documentary was initially scheduled to premiere on Monday evening, and while the documentary aired at the Directors Guild Theater in Los Angeles (after facing delays), the livestream suffered technical difficulties and the documentary failed to air online.
(My) Truth: The Rape of the Two Coreys then aired at 3 p.m. EDT on March 10 and Feldman later announced that the documentary would be streamed continuously for 24 hours from 8 p.m. EDT on March 10.
Corey Feldman tweeted: "#mytruthdoc is now streaming live! Sign in now! We will keep it going for the next 24 hours so everyone has a chance to see it! It just started over!"
Attached was a video in which Feldman and his wife, Courtney Anne Mitchell, explained more about the documentary livesteam and defended Feldman against those accusing him of scamming.
To watch Feldman's documentary, head to the My Truth Doc website and go to "access." Then, to purchase access to the movie for $20, sign up using your name, email address and a password, and payment details.
Those who had already purchased access to the livestream but were affected by the technical issues will have access to the 24-hour broadcast.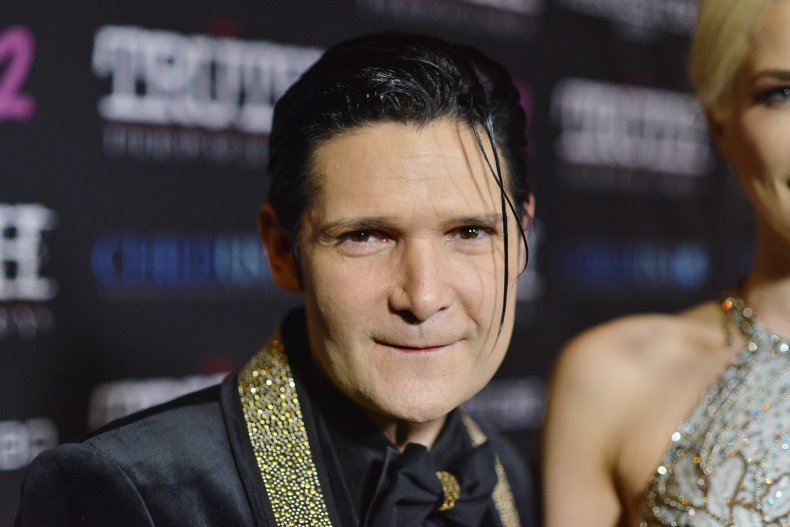 The My Truth Doc website now states: "Available now for on-demand viewing to accommodate those loyal supporters who bought tickets or care to, the film will be shown continuously from 8 p.m. tonight [March 10] for 24 hours."
(My) Truth: The Rape of the Two Coreys documents the sexual abuse Feldman and the late Corey Haim allegedly suffered as child actors in the 1980s. "The Two Coreys" starred in movies including The Goonies, Stand by Me, The Lost Boys, License to Drive and Dream a Little Dream.
Feldman had publically named Jon Grissom, Alphy Hoffman, and Marty Weiss, as his alleged abusers in 2017. But in (My) Truth: The Rape of the Two Coreys, Feldman alleges that Haim told him that he was raped by Charlie Sheen while they were filming the movie Lucas in 1986 when Haim was 13 and Sheen was 19.
In a statement provided to Entertainment Weekly, Sheen denied the allegations and said: "These sick, twisted and outlandish allegations never occurred. Period."
Corey Haim died on March 10, 2010, from pneumonia. It was suspected at the time that Haim had died from complications from drug use, as Haim had battled with drug addiction since he was a teenager.
Newsweek has affiliate partnerships. If you make a purchase using our links, we may earn a share of the sale.