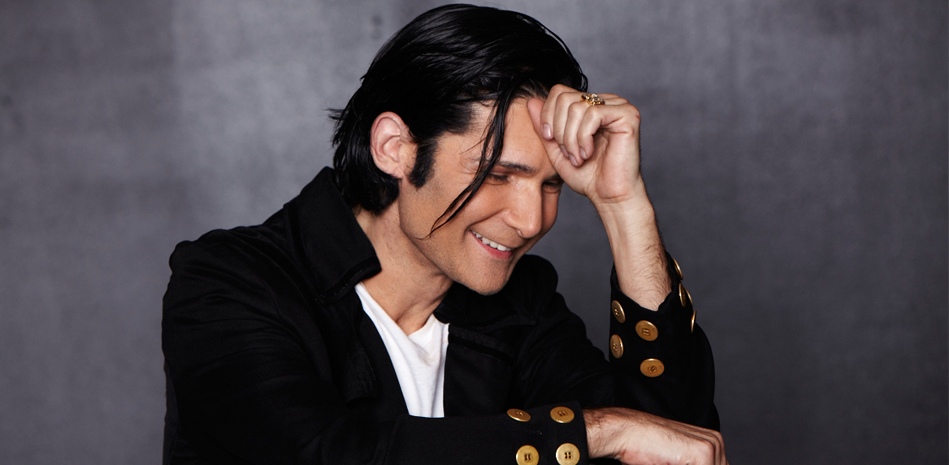 Update | Corey Feldman was one of the biggest child stars of the 1980s, appearing in films like Gremlins (1984),The Goonies (1985) and Stand By Me (1986). On screen he often provided wisecracking comic relief, but behind the scenes Feldman's life was much darker. At 15, he was emancipated from his parents. He fought a very public battle with drug addiction. And, as he has spoken about increasingly in recent years, he says he was molested as a child by several powerful figures in Hollywood.
In the past month, Feldman has appeared on The Dr. Oz Show twice. The first time he accused actor John Grissom of abusing him. On Monday, he returned, and, with the support of Dr. Mehment Oz, was able to name another alleged abuser, Alphy Hoffman, the one-time owner of Alphy's Soda Pop, a private L.A. club for show biz kids, open between 1986 and 1989. Feldman has also talked more about the abuse his friend Corey Haim suffered when he was a child star. (In 2010, the 38-year-old Haim died suddenly of apparent natural causes.)
Newsweek spoke to Feldman about publicly naming the men he says molested him and Haim, becoming a vocal advocate for victims of abuse and his plans to crowdfund a film about pedophilia in Hollywood.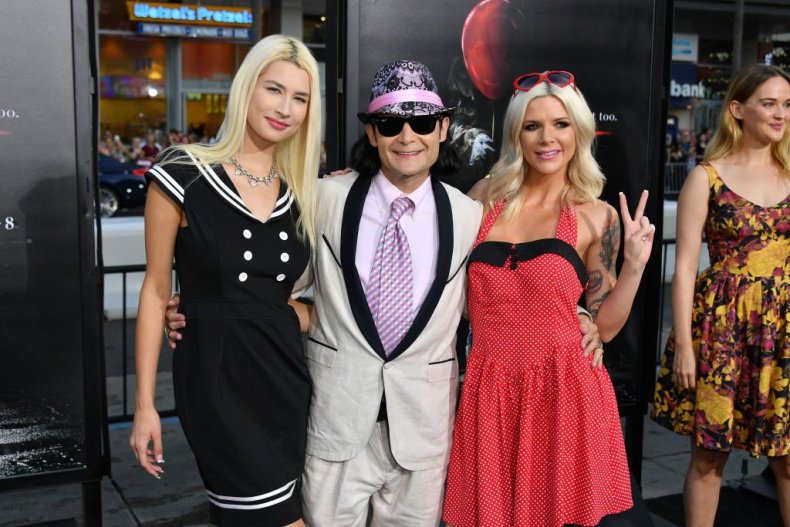 What motivated you to start naming your abusers? Did something change in the last few months?
It was almost demonic, really. First of all, the Harvey Weinstein scandal broke. When that happened, people in my life who know my background were suddenly saying, "Corey, do it now, you have to name these guys now." I made a statement on Twitter saying I appreciated all the women coming forward, but that my experience with predators in Hollywood was different. I didn't name anyone, and when I woke up the next day I had gained 30,000 new followers out of nowhere. It was insanity.
You described this moment as "demonic." What do you mean by that?
I'm not invested in the Bible, I'm a Jew. But the more I talk about good versus evil, and the more I try to identify evil in the world, I'm hearing from friends that a lot of this sounds like signs of the end times. I believe that pedophilia in Hollywood is the symptom of a huge network motivated by dark forces. People cover up stories like this for power, for greed, and they choose to ignore victims because they don't want to have to think about what they did or didn't do that led to kids being in harm's way.
Just by talking about pedophiles having assaulted me and my best friend, I've unearthed this collection of Twitter accounts with no more than 100 followers each, accounts that were made days before they started sending nasty, sarcastic, mocking messages at me. Every time I mention that I was victimized, or that there are still pedophiles in the film industry, it's this flood of negativity and anger, just dark and nasty messages. I go to their pages to block them, and it's all pictures of machine guns and skulls and crossbones. Where do these people even come from?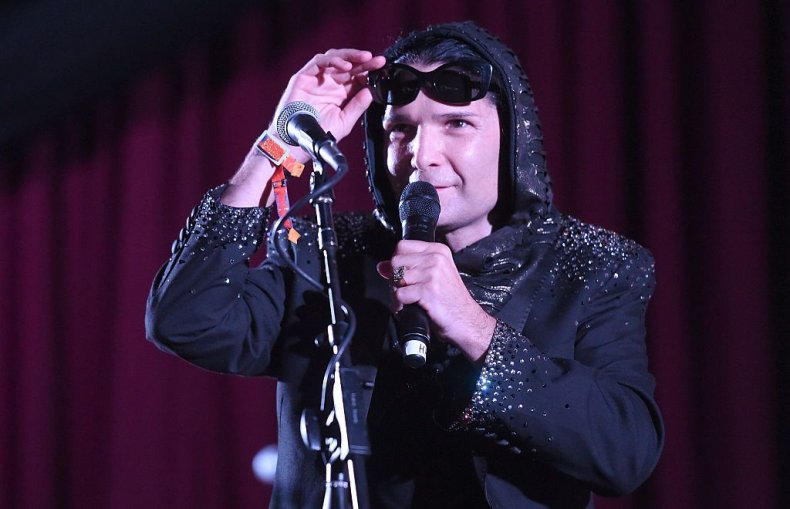 How do you cope with negative blowback?
People like to bring up the period when I was a kid, addicted to drugs and acting crazy or whatever. But what's funny about that? I was addicted because I had survived being molested, and I was in incredible pain. I'm a man now, I've recovered, but I think the very fact that I'm here bothers a lot of people. They don't want to ask themselves why I went through a period of difficulty like that.
You've talked about what your friend Corey Haim experienced as a child actor. But his mother, Judy, has said that some of your claims about her son are not true.
Well, I don't want to go into that. All I'll say is that I know she's in pain and that I have an open invitation to talk with her if she wants it. The last time we spoke, we exchanged emails about a month ago, and she was clearly very angry, sending nasty things and accusing me of lying. I'm not here to get into a war with Corey's mom. That won't help anybody. I just want her to find a place where she can heal and accept the pain that her son went through. I'm just saying, the truth is extremely painful.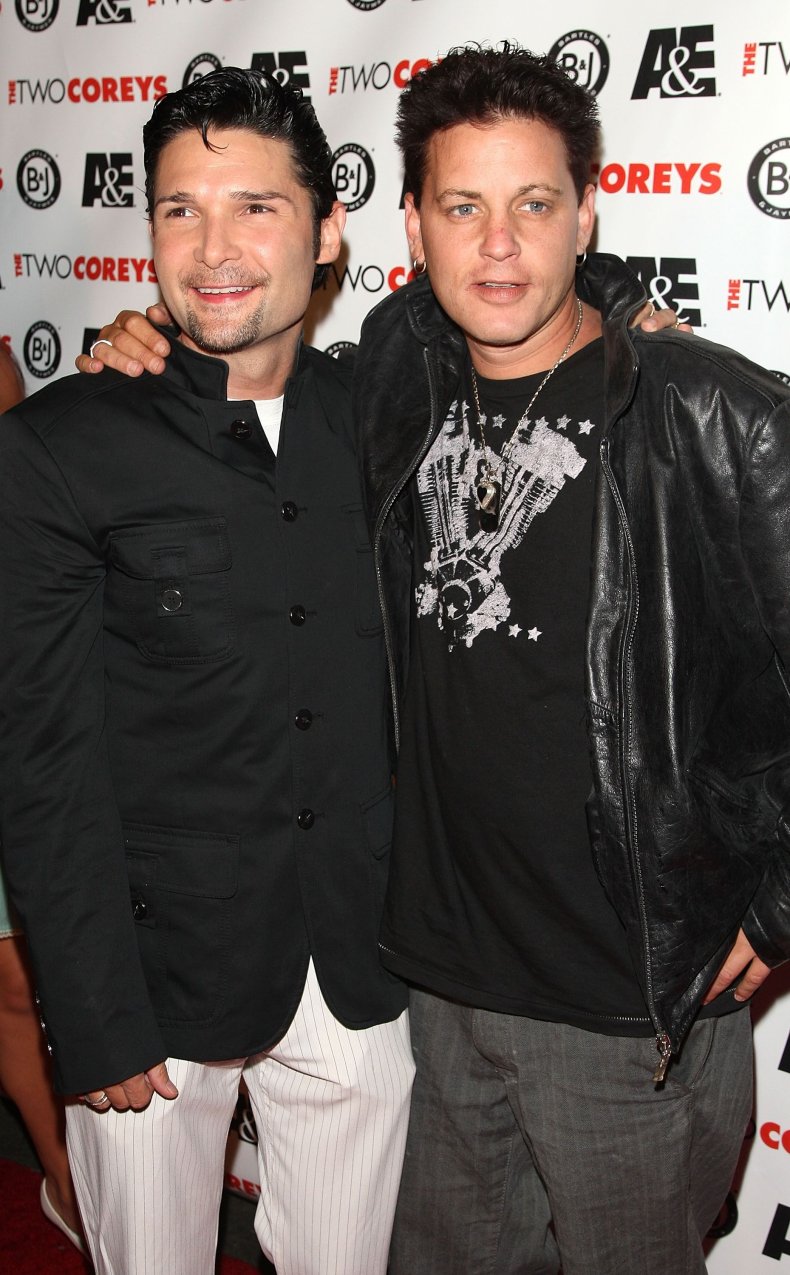 As you've described from your own experiences, we're seeing adults sexualizing child actors who are working in Hollywood today. What advice would you give those kids?
Well, first of all, I'd advise their parents to never leave them unattended. Ever. Period. I don't care if they're 14 and they want to go to a party with the adult cast, you go with them. It doesn't matter what someone's reputation is or how successful they are. Knowing all that you know about the industry, I truly believe leaving your child alone on set or at a party is negligence. Straight up negligence.
There's this story that keeps repeating itself [about] child stars who are adored by adults [who are] always talking to them and hovering around them. And then we all decide they don't have talent anymore. And when they turn to drugs or have difficult lives, we mock them. We force them on reality TV or TV movies or, worse, we offer them parts where they have to make fun of themselves. I've been offered tens of thousands of dollars for a one-day shoot, just to come in and play myself on some show, talk about how crazy I am. And I think, "No. You know what? No. The Hollywood machine chewed me up, and now people would rather put me somewhere else where I'll shut up, so they don't have to face what happened." I could give you so many names of young actors whose talent didn't disappear, they just got forced out of the industry because it's poisonous...
Like who? Can you share some names?
Alright, Rick Schroder. You ever see The Champ? That kid delivered an all-time performance for children. I'm talking one of the most inspiring performances ever on film. That guy should have gone on to win 20 Academy Awards, but he didn't. He's obscured. Why? It's not like talent disappears. Soleil Moon Frye, Alfonso Ribeiro. I don't want to make it seem like I'm calling people out, and I'm not saying they were victimized by predators. I'm just saying we don't treat our young talents well at all. It goes all the way back to Shirley Temple, who disappeared from movies once studios got enough of her image as a kid. We use children. We're using them.
So how do you see yourself working to fix this? What's your role in changing the system?
I've got a feature film I want to produce, about all the ways we victimize children in Hollywood. My dream is producing it, getting it to screen in four cities, and then if we make enough money, we expand nationwide.
Why a film and not some other kind of project, like a documentary?
Well, a couple reasons. First, I've given all the information I gave to the police already, and nothing happened. If I just came out and identified all the abusers of children I'm aware of, I'd be buried under lawsuits for years and years. This way, I can hide under the umbrella of the corporation formed to make the film. Second, if I'm overseeing a film like this, I can make damn sure that no one who walks through those doors has a history of predation: No arrests, no domestic violence, no lingering accusations that didn't go anywhere, nothing. The dream is to eventually build a film studio, to make films and projects that put good in the world, and to maintain that safety for everyone working on the projects.
How can people help you in getting the film made?
I know most people can't afford to give much, but honestly, just sending messages with #istandwithcorey helps. Or #preserveinnocence. I've watched several of my A-list friends donate, but for the most part it's crickets. All these studio execs and VCs I've worked with before, they act like I don't exist.
All this news you hear is adding to this national idea that Hollywood is a cesspool, that it's full of selfish, evil people instead of artists who want to do what they love. I'm trying to change that, to turn it inside out and make it better from the inside. I fear that after all these victims come out and name their abusers, the system will just close back around them and nothing will have changed.
You can donate to Corey Feldman's film on child victimization in Hollywood on Indiegogo.
Updated: This story was updated to clarify the nature of Corey Feldman's film project.