Trump Campaign Manager Corey Lewandowski Won't be Prosecuted Over Battery Charge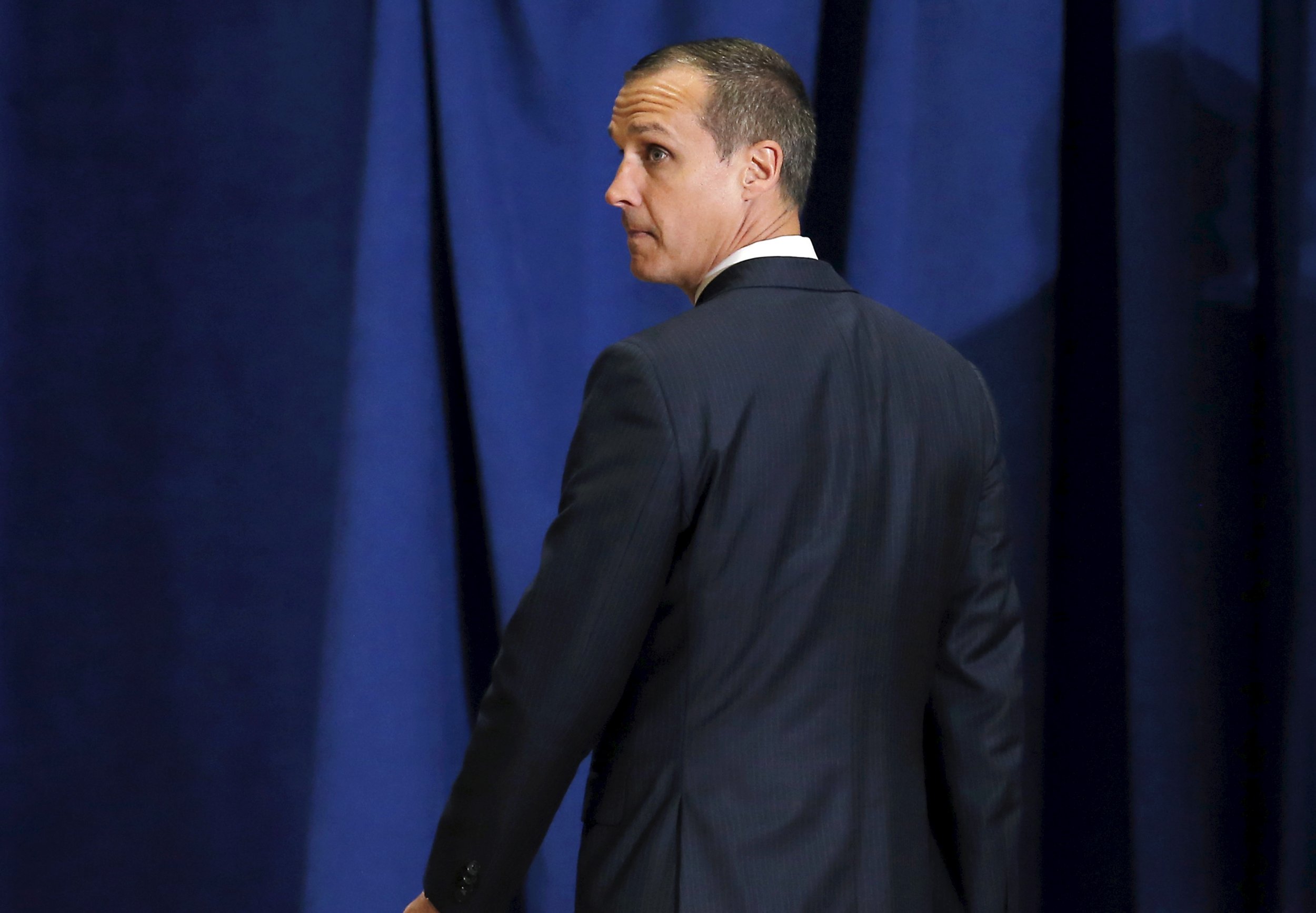 Trump campaign manager Corey Lewandowski won't face charges for scuffling with a reporter at a rally in Florida last March.
"As state attorney I have made the decision that this office will not be filing charges against Corey Lewandowski for battery," Palm Beach county Florida state attorney David Aronberg said at a news conference Thursday.
Palm Beach prosecutors found that, while Lewandowski did grab former Breitbart reporter Michelle Fields's arm as a crowded Trump campaign event was coming to an end, he was acting in a capacity similar to a security guard. "[I]t is not uncommon that a candidate's inner circle staff members … are given apparent authority to assist in clearing a safe pathway, sharing some responsibility for the safety and well-being of the candidate," prosecutors wrote in their decision.
Former Breitbart reporter Michelle Fields sought charges against Lewandowski after Trump's campaign manager allegedly grabbed her arm and, according to Fields, dragged her to the ground at a rally in Jupiter, Florida on March 8.
Fields's account was corroborated by The Washington Post's Ben Terris, who was standing near Fields at the time of the incident.
Outrage at Lewandowski's action was widespread, but the Trump campaign and the candidate maintained that Lewandowski had not touched Fields at all, accusing her of inventing the story. Later, after video of the incident emerged, the campaign admitted that Lewandowski had touched Fields, but said he had not been harsh and was simply steering her away the candidate as she tried to reach out to the 69-year-old frontrunner
Aronberg said that, based on video evidence, he believed police were justified in bringing charges against Lewandowski, who turned himself in for arrest on March 29, but that a jury would likely not find that Lewandowski had committed misdemeanor battery against Fields.