Democratic Representative Cori Bush called for de-privatized utilities on Wednesday, arguing that basic services such as electricity "need to be public goods."
"I've had to make decisions about keeping food on the table or paying the electric bill. So many families are having to decide about whether to go hungry or without heat," the Missouri congresswoman wrote on Twitter Wednesday morning. "Corporations shouldn't be allowed to profit off our suffering. Utilities need to be public goods."
In a subsequent post shared to the social platform, Bush cited health care, housing, food and clean water, in addition to utilities like power and internet access, as fundamental goods and services that "must be guaranteed to all."
The representative's tweets come as millions of Texas residents remain without power, after severe storm weather shed light on deep-rooted infrastructure issues and a statewide electricity market that favors revenue ahead of durability. On Monday, the Public Utility Commission of Texas (PUC) ordered the state's primary grid operators to increase energy prices to customers, directing an adjustment that would "more accurately reflect the scarcity conditions in the market," given that current demand for working electricity exceeds available supply.
The Electric Reliability Council of Texas (ERCOT) is responsible for operating the power grid that services most of the state. Of the company's 26 million customers, at least 3.4 million who lost access to functioning electricity during the recent snowstorm had not seen services, including heat, return as of Wednesday. For many, the situation has persisted since the weekend, although ERCOT said it was able to restore power to about 500,000 households on Tuesday.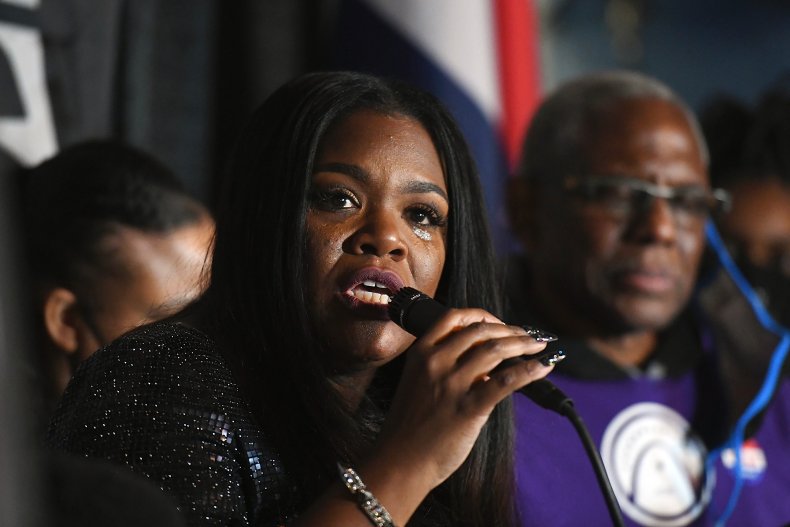 The electric company was unprepared for the extended bout of inclement weather that brought sub-zero temperatures and record snowfall to Texas, partly because of its failure to invest in renewable energy sources capable of withstanding these types of conditions when fossil fuel reserves fail, as they did this past week. Extensive and widespread outages have raised concerns about Texas' unregulated electric grid alongside leaders' reluctance to embrace alternative energy.
Texas Governor Greg Abbott is facing criticism, alongside ERCOT, in the wake of the electricity crisis.
"Abbott played politics with alternative sources of energy and now, thermal sources have been knocked offline. If Abbott cared more about doing his job than trying to scare oil and gas workers into voting for him, Texas should have been able to avoid this crisis," said Gilberto Hinojosa, who chairs the Texas Democratic Party, in a statement Monday. The governor announced state legislators are investigating ERCOT's "preparations and decisions" in a declaration that noted reforms will be a priority "to ensure that our state never experiences power outages like this again."
Newsweek reached out to Bush's office for further comment but did not receive a reply in time for publication.
This story was updated at 12:55 p.m. ET with additional details and background information.