Iowa Man Crushed to Death By An Avalanche of Corn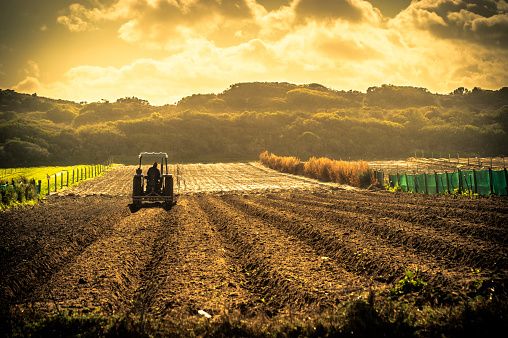 A county supervisor in Iowa died after he was not able to escape a corn avalanche that crushed him on Wednesday.
Russ Kurth, 63, and another man were checking on a door with a bin that had been leaking corn, Harrison County Sheriff Pat Sears told The Daily Nonpareil. As the two men approached the bin full of corn, the door malfunctioned for some reason and came gushing out and crushed the county supervisor, leaving Kurth trapped.
The other man was able to escape, but couldn't save Kurth from his death and was pronounced dead at a local hospital. This incident is reminiscent of a scene from the American crime thriller, The Witness, when Fergie (Angus McIness's character) was buried under corn grain—but in real life.
Local fire and rescue personnel were able to pull Kurth out after he was buried under the corn for more than an hour. The accident is currently being investigated.
A report issued by Purdue University found that working around grain bins can be extremely dangerous. The study found that there have been 29 accidents involving grain in 2016, 11 falls into or from grain storage compartments, 10 deaths from asphyxiations and eight deaths from that involved getting entangled in equipment inside agricultural spaces that are confined.
The most common grain accidents happen because of corn. There are currently 10,000 commercial grain sites and 300,000 storage units on farms in the country, according toThe Progressive Farmer magazine.
"It takes only a matter of seconds to be consumed by a moving grain flow," William Field, Purdue professor of agricultural and biological engineering and director of the school's Agricultural Confined Spaces program, told the magazine.
Field explained that anyone trapped under corn kernels for a long period of time can easily die once they try to open their mouths to breathe for air.
Deaths on a farm are also extremely common, and small farms in Minnesota and the Midwest are not getting any safer. More than 200 workers died in farm accidents in Minnesota since 2004, according to a report from the Star Tribune.
Kurth became a Harrison County conservationist in 1986 after graduating from the University of Iowa. He retired in 2010 as district conservationist and dedicated his retirement to being on the farm and working with other farmers. He was elected to be the county's board of supervisors in 2014, local media reported.